Situated in the Kullu district of Himachal, Tirthan Valley is a spectacular land with charming views of mountains, rivers, and lush greenery. Not only the natural beauty but also the old architecture and rich culture will enchant you. Planning to visit the valley this summer? We have created an itinerary that you can follow to make the most out of your Tirthan Valley trip.
With this Tirthan Valley itinerary, you will find yourself surrounded by snow-capped mountains, lush greenery, beautiful lakes and rivers, and pristine villages and temples. Check out this awesome itinerary of Tirthan Valley and plan your trip with us today.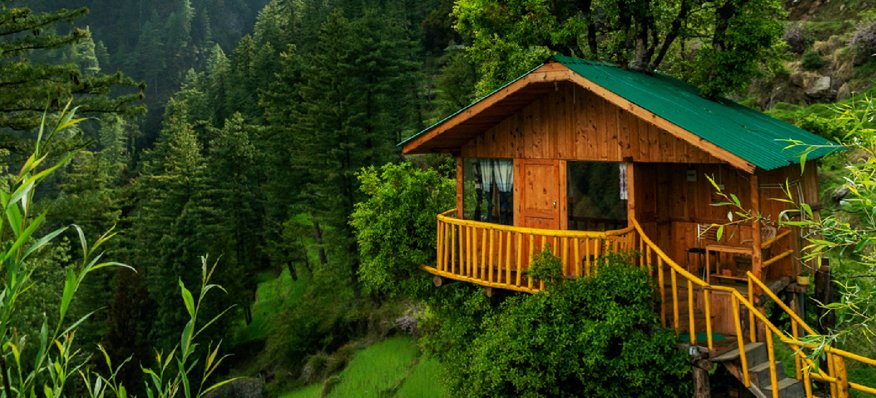 Day 1: Reach Banjar Valley, Explore Jibhi
You can start your Tirthan Valley trip with Jibhi. It is an ideal location for travellers looking to escape from the daily hustle bustle. Jibhi offers the perfect mix of peaceful walks and thrilling treks amidst dense forests and hidden waterfalls. In Jibhi, you can visit various tourist attractions like:
Jibhi Waterfall – A hidden waterfall in Jibhi that you cannot afford to miss.
Chehni Kothi – A spectacular tower made from stone and wood, near Shringa Rishi Temple.
Mini Thailand – A natural pond formed on the path of river surrounded by greenery, near to big stones placed like a tent.
You can visit these places according to the time available to you and take rest at your stay. You can look for various stays in Jibhi here.  
Day 2: Explore Shoja
Get up early and pack your bags to visit Shoja. Shoja is among the top off beat places to visit in Tirthan Valley. The village is blessed with gorgeous Himachali beauty. It can be perfect for bird watching, long walks, and an adventurous experience. During your trip to Shoja, you can visit:
Jalori Pass – The highest motorable pass located 5 km away from Shoja. It offers gorgeous views of the surrounding mountain ranges.
Serolsar Lake – An incredibly beautiful lake surrounded by forests that provides a calm and peaceful vibe. You can reach the lake by trekking from Jalori Pass.
You can also check out Tattapani (famous for its hot springs) and Shiva's Cave.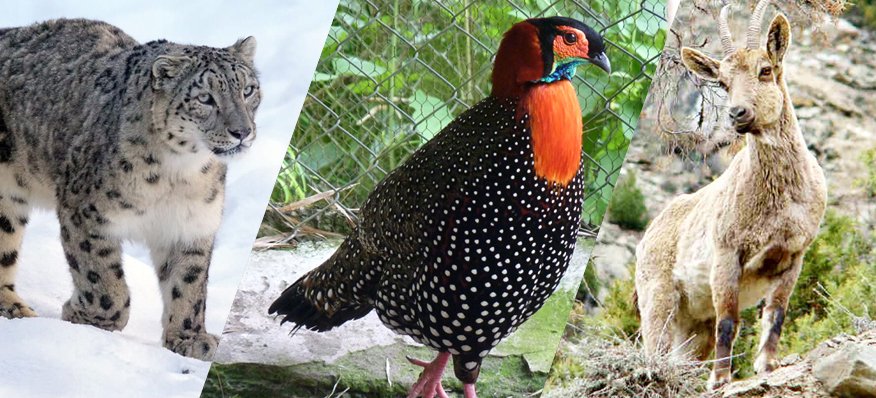 Day 3: Trek to Great Himalayan National Park
On Day 3, head to Gushaini which is another beautiful village with enchanting views of the mountains. From there, you can continue the Tirthan Valley itinerary by moving towards the Great Himalayan National Park. It is a trekkers' paradise and one of the most iconic places to visit during the Tirthan Valley trip. The park is home to exotic flora and fauna and providers travellers with a splendid view of the surrounding mountains. To enjoy GHNP, the best way is trekking.
There are many easy to moderate level treks that you can take. You can start with the famous Park Gate trek. It is an easy and beautiful hike by the riverside to reach the park gate. At night, you can set up your tent there to enjoy a night close to nature.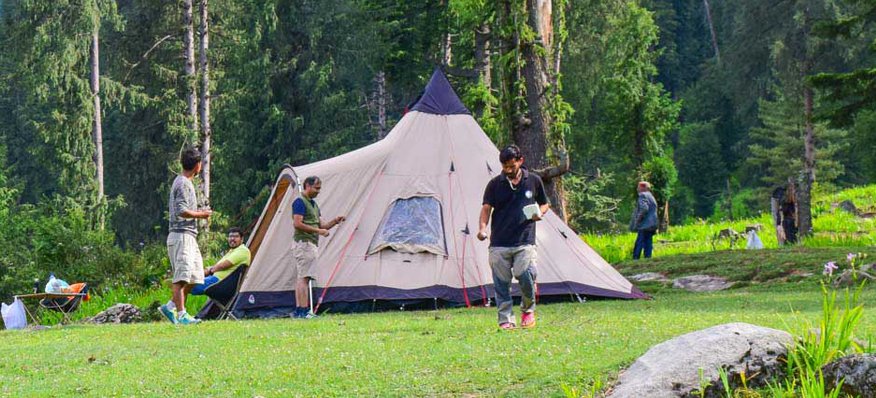 Day 4: Camping in Great Himalayan National Park
You can go for camping with your friends in the park and explore nearby places. There are many nearby villages that you can visit and experience the rich culture. Furthermore, there are various points that you can see like Hippo Waterfall, named like this because water gushes on a giant grey rock which looks like a big hippo, and Darakhali Mobile Point. You can also continue to hike till Rolla which is another beautiful point in GHNP you can visit.
Before evening, you can come down to the valley to your stay for a peaceful sleep.  
Day 5: Relax in Tirthan valley
Day 5 of Tirthan Valley trip can be all about exploring the valley and enjoying various adventure activities that valley offers. You can do river crossing, fishing, rock climbing, and many other activities on the last day of your trip. You can also relish local dishes and culture as well as click pictures to preserve the memories of this once in a lifetime trip.
We have tried to cover many villages in this Tirthan Valley itinerary so you can enjoy to the fullest. You can reach out to us if you are looking for help with your bookings and activities in the Valley. Contact us on WhatsApp at 988833 4809 and make your Tirthan Valley trip worthwhile.