If you are one person who says a big No-No to CROWD and LOUD kind of touristy; head for the unexplored places in Himachal Pradesh.
Think Offbeat; Think Himachal. Nowhere else in the world will you find such amazing and unique experiences that will spellbind and enthrall you as in Himachal. It is one of those states where you can plan for the best of both worlds – cosmopolitan hill stations as well as offbeat destinations – the choice is yours.
Despite being so very popular in tourism circuit all across the world, there are still many lesser known places in Himachal Pradesh which would make up for an unforgettable summer vacation trip.
Before we tell you about some of the exotic destinations in Himachal Pradesh, let us tell you the good News – Even the unexplored places in Himachal Pradesh would give you multiple avenues to have fun. In another world, you can have an adventure, relaxation, spiritual and a quaint kind of vacation while visiting these exotic destinations of beautiful Himachal.
Listing some of the coolest places in Himachal Pradesh for a gypsy soul who is always on a look-out for offbeat destinations in Himachal Pradesh
Listing some of the coolest places in Himachal Pradesh for a gypsy soul who is always on a look-out for offbeat destinations in Himachal Pradesh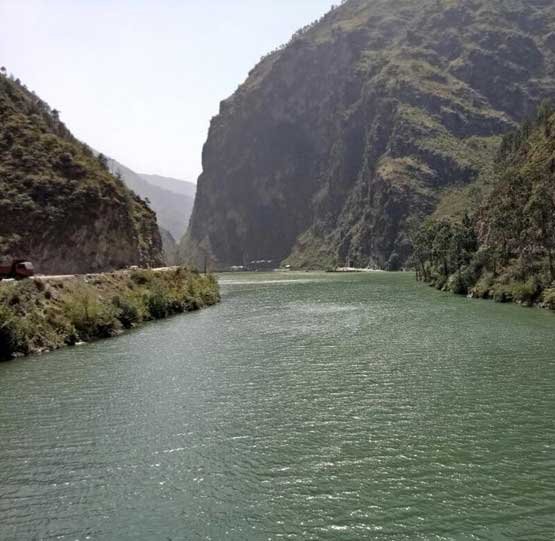 If you are a monastery fan, Spiti Valley tour is for you. With the mountains, valleys, grasslands and barren deserts jostling for space, all that you will see and savor in Spiti Valley would linger on your mind forever. Spiti Valley mesmerizes you with its exhilarating Chandra Taal Lake, a serene lake nestled amid high rise mountains and flanked by glaciers. Blending the colors of the varying colors of the lake with the meadows and snow clad peaks, it is truly awe-inspiring. Add to it the joy of visiting Key Monastery and Tabo Monastery.
Tirthan Valley in Himachal Pradesh is now on the bucket list of travel enthusiasts who prefer serene and fulfilling vacations. Jibhi in Tirthan, Hiamchal Pradesh is one beautiful place to spend your summers! This great undiscovered destination is a base for treks to Jalori Pass, Pane, Takrasi, Khanag and Serosar Lake. Although Jalori Pass offers a magnificent view itself, you can walk onwards to the Serolsar Lake or take a trail that leads to a nearby waterfall. What more – the joy of experiencing Himachali way of life by opting for homestays in Jibhi or Tirthan Valley.
Many of you might be reading the name of this place for the first time, but it is one of the most beautiful small villages of Himachal Pradesh which you would like to explore if you want to get the feel of rustic Himachal. The quaint valley of Kunihaar is also known by the names 'Hatkot' and 'Choti Vilayat'. While the old name of the princely state was Hatkot and started being referred to as Choti Vilayat under the British rule. It was when Rajiv Gandhi visited the place and referred to it as Kunihaar that the name stuck. It was because of the Kuni River that flows by and is shaped like a garland – haar.
f you are still looking for something unusual, consider trekking down the road less taken to Nako, Kaza, Tabo, Kalpa and Kunzum Pass. A completely different facet of Himachal, the cold desert landscape is relatively unexplored and leaves you agape. There is no dearth of unexplored places in Himachal Pradesh. In fact, there are so many undiscovered hill stations in Himachal Pradesh that are not even featured on Trip Advisor!
But we will give you one advice for FREE – make this summer really unforgettable by choosing to holiday in exotic destination of Himachal Pradesh, the Tirthan Valley – truly the coolest place to visit if you are a fan of Trout Fishing, Adventure touristy and trekking.
Stay tuned to our website www.tirthanvalleystay.com to know more about Tirthan valley, Himachal Pradesh, vacation itinerary in Jibhi, homestays and guest houses in lesser known places of Himachal.