Located in the Kullu district of Himachal, Great Himalayan National Park or GHNP is a paradise for trekkers. It is a biodiversity hotspot and a UNESCO World Heritage Site. As the park is a protected area, you cannot find any roads or facilities there. The only way to witness the pristine wilderness of the park is by foot.
Spending a few days to trek and hike in the vast landscape of GHNP is a must for any adventure enthusiast. We have listed some and challenging treks that can guarantee a thrilling experience for you and your friends.
Great Himalayan National Park treks
Check out these awesome trek trails you can enjoy during your trip to Tirthan Valley. The list includes treks with varying difficulty levels, time required, and altitude. You can reach out to us on Whatsapp at 9888334809 if you want to gain more information on treks or manage your bookings. With us, all you do is have lots of fun with Great Himalayan National Park treks and we can take care of everything else.  
Jalori Pass trek
There are many easy to moderate level treks that you can take in Great Himalayan National Park and Jalori Pass near Tirthan Valley is one of them. Serolsar lake and Bajah peak are amongst the popular treks from Jalori Pass. These treks can come as a nicer choice if you are on a weekend trip or want to take it easy.
Serolsar Lake trek is a one-day trek you can do if you don't have much time in hand. It can be great for first-timers, bird watchers or people who simply want to enjoy the snow and the view of the surrounding mountains. You can also go camping with your friends and enjoy the pristine beauty of nature.
Bajah Top trek is a moderate level trek and may require 3-4 days to complete. This is an extension to Serolsar Lake trek which can be finished in a day. The destination of this trek is Bajah Peak.
Rangthar trek
Rangthar Trek in GHNP is amongst the easiest you can do. If you are on a weekend trip with your friends, this could be one of the best options.
Rangthar trek starts from Pekhri village and will take less than 2 days to complete. During the trek, you will view terraced fields, forests, water streams, and the lifestyle of local people. You can also camp during the trek under the starry sky of Himachal Pradesh. The best time to do this trek is from March to June. If you love snow, you can reach here during October and November when the entire path would be covered under snow.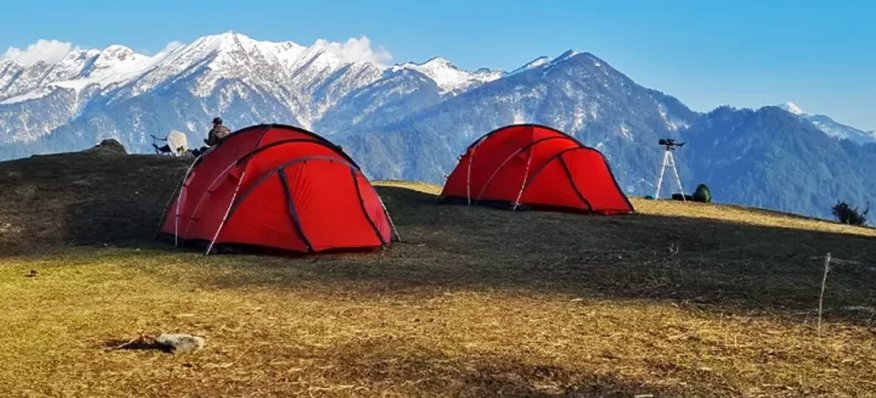 Rolla trek
Rolla trek is the shortest and the easiest one amongst the Great Himalayan National Park treks you can do. Similar to Rangthar trek, it is also a two-day trek which starts from Gushaini.
The path takes you alongside the Tirthan Valley river to reach the Park Gate. You will also enjoy the sight of the famous bathing hippo, Ropa village and a lot more. Rolla is around one-hour away from the Park Gate. If you have time in your hand, you can also reach to Shilt hut though the climb will be a bit steep compared to what you have experienced in Rolla.
Shilt hut and Rakhundi trek
Shilt hut trek is an easy to moderate level trek in GHNP which requires around 3 days to complete. As mentioned before, Shilt hut is a bit steep trek once you reach Rolla. During the trek, you will enjoy the majestic view of mountains and forests which are home to many birds.
Once you reach the meadows of Shilt, you can move ahead on the trail to reach Rakhundi top which is an extremely scenic spot of GHNP. Reach Rakhundi top, you will be able to see local animals like Goral, the Himalayan Tahr, Brown bears, and Blue Sheeps. This could be the perfect Great Himalayan National Park trek if you are a nature enthusiast and enjoy the exotic flora and fauna.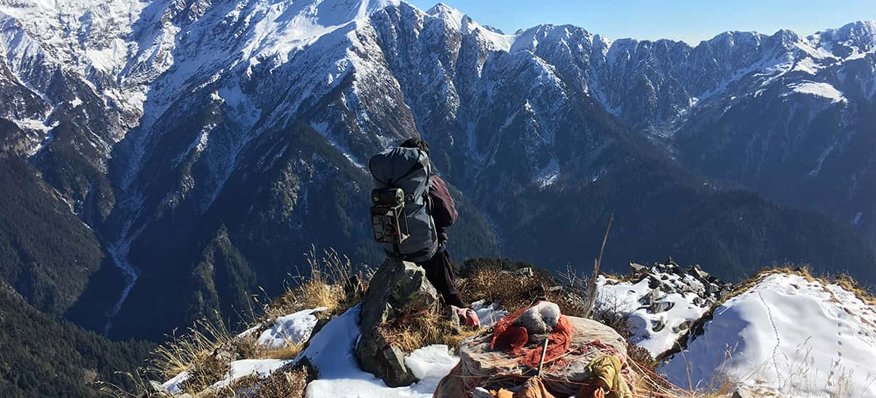 Lambri trek
Lambri trek is a moderate level trek near GHNP. The trek goes all over a ridge of a mountain that starts from Jalori Pass to reach Lambri top near Sharchi village. It takes around 4 days to complete, though there is another route from Bihar village which can reduce the trek to 3 days. It is a very scenic trail you will surely enjoy trekking on.
Information and route map sourced from – himalayanecotourism.com