Safe & secure and filled with adventures…
BANSHIKA KUNDU
There's something very enticing about the mere concept of travelling to an unknown place all by yourself. Exploring new places and new things can be intimidating, but, it's an adventure worth risking your comfort for. Interestingly, has always been one of the many wishes on everyone's bucket list and women, especially, are breaking the stereotypes and setting out to travel all alone to unravel the mysteries of many places. So, what if I tell you that there is the chance for adventure and even romance in a hidden paradise, up into the mountains, where you may meet someone who might turn out to be very important in your life? Or, what if I tell you that there's a place waiting for you to come and explore the uncharted routes as a solo traveler? As interesting and dreamy as it sounds, the place does exist and is known by the name of Tirthan Valley.
Tirthan Valley, which is situated 1600 meters above sea level in the Kullo District of Himachal Pradesh, is a land full of adventure sports for you to cherish. Form trekking, wildlife watching, fishing and discovering under-explored hill villages, Tirthan Valley is an ideal offbeat destination for everyone. Even for the ones, who would love to do nothing and just relax or take naps under the pine trees on a hammock, perhaps!
Exploring the places alone can also be a confidence booster. Quoting Thomas Jefferson once said: "One travels more usefully when alone because he reflects more." Speaking of which, I did take on this solo travelling as a challenge to myself and packed my bags and boarded a bus in the morning from Jalandhar bus stand which was supposed to take me to Kullu. On the way, there were several times when I felt like to get down of the moving bus and run back to the comfort of my own home. But, I decided to stay and try this for once at least. The journey was very smooth as I had taken a Volvo and reached Aut around evening, which is 28km before Kullu, which was almost night as it's a hilly place. I decided to call the owner of the resort, in which I had booked a room, and, to my delight, they sent a cab to pick me up from the bus stand at Kullu to ensure my safety and comfort.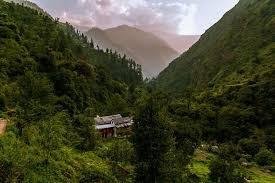 The most attractive thing about travelling solo, is, that you get to decide your very own itinerary without anyone else's interference. The freedom to choose and select and being your very self is limitless and makes you feel liberated, and, that's, exactly what I did. I crafted my own itinerary, which was – no itinerary! As I was all alone, therefore, I was no longer bounded to follow a certain list or to visit a place for a certain time. When I reached the Nature's Lap Resort,which is located in the small village of Ghyagi, near Jibhi, I was astound to see the resort nestled amidst the mountains and was so beautifully managed. I threw my bag pack on the floor of my room and threw myself up into the soft bed and fell asleep. The next morning as I woke up, a staff member came and served me breakfast and informed me that they had knocked several times last night to serve dinner but I was fast asleep. The food was exclusively Himachali Cuisine and tasted delicious. By this time, I had become very comfortable around these friendly and courteous staff, and, after finishing my meal, I left to explore the valley and gain some experience.
The dreamy backdrop of Tirthan Valley is covered with cloud-kissed mountains, dense coniferous forests, untraveled small villages such as Ghusaini and sprawling alpine meadows, which makes it a great retreat to connect with nature and unwind in solitude! Amidst the majestic mountains and ice, lies the enchanting Serlsar Lake, which can bewitch anyone with its shimmering crystal water and its breathtakingly serene ambience. There is also a tiny temple devoted to Goddess Buddhi Nagin, the mother of the 60 Nag Devtas of Himachali folklore, who is believed to reside in the Serolsar Lake.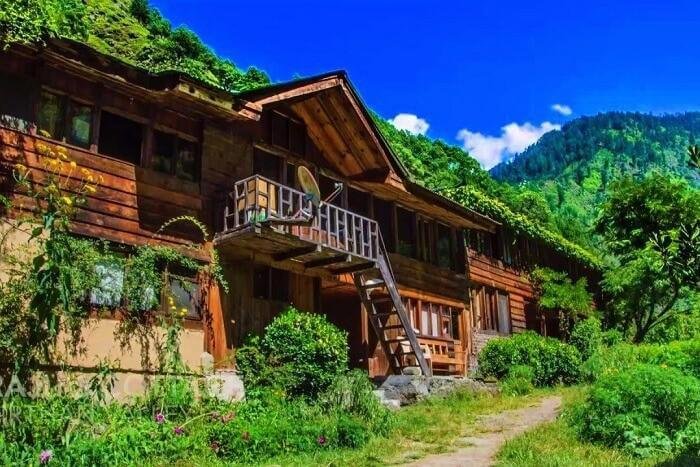 You would have noticed when you see a lone traveler, they seem to be more open to new conversation with anyone and enjoys more and learn more while on the trip. In fact, I did meet a few other solo travelers, three of which were females and were staying in one of the properties of the Tirthan Valley Stay, and, even recommended them to me as well for its Safe, Comfortable and Hygienic ambience. We had lunch together in a quaint yet lively restaurant, sharing stories and laughed when I told them that I stay in one of the same properties of Tirthan Valley Stay.
The Homestays, Resorts and Cottages in Tirthan Valley, especially, the Tirthan Valley Stay, which is a perfect place to stay as it's quaint and luxurious at the same time. Very pocket-friendly and the staffs are very polite and professional. The Tirthan Valley Stay has many properties according to the preference of their guests, for example, if you would like to stay just beside the river, then there's Tirthan River View for you. If you would like a bit more luxurious and sophisticated place to spend your nights at, then Nature's Lap Resort is your best bid and so on. It's completely safe for female solo travelers.
So if you like to reconnoiter around unmapped terrain, then it's an enough reason to plan for a Tirthan Valley vacation. So, pack your bags and head towards Tirthan Valley!