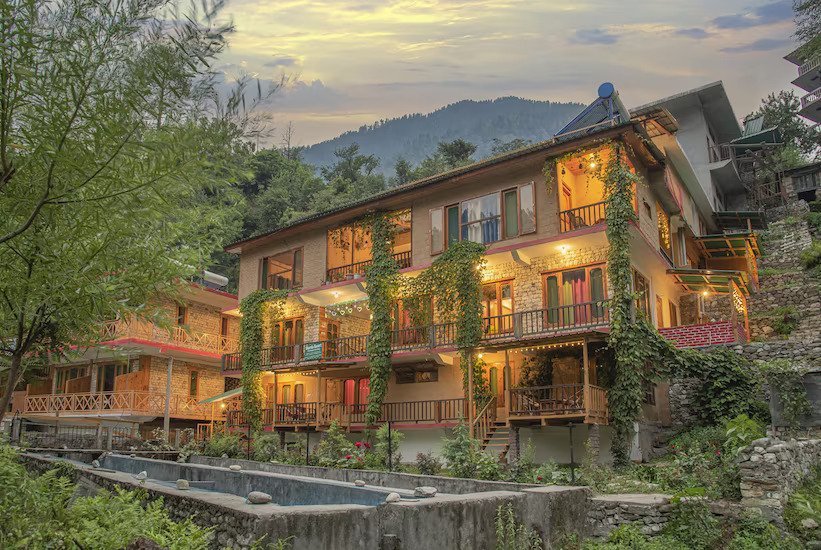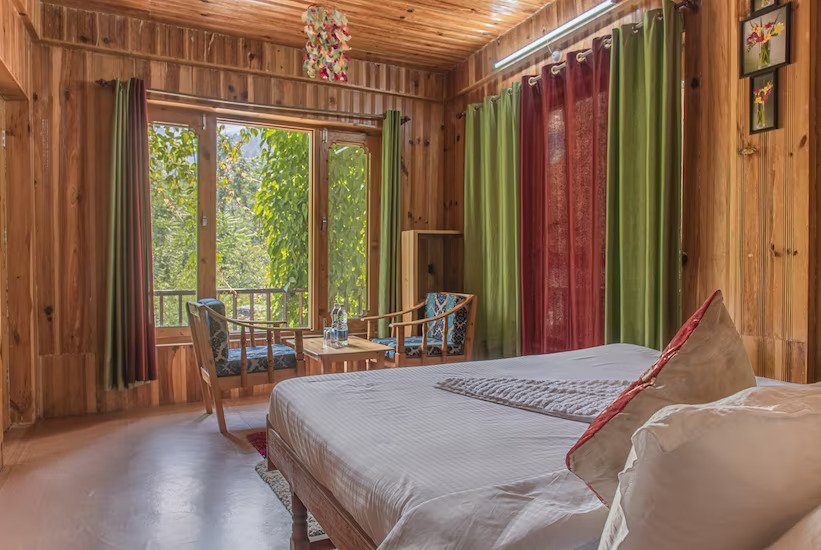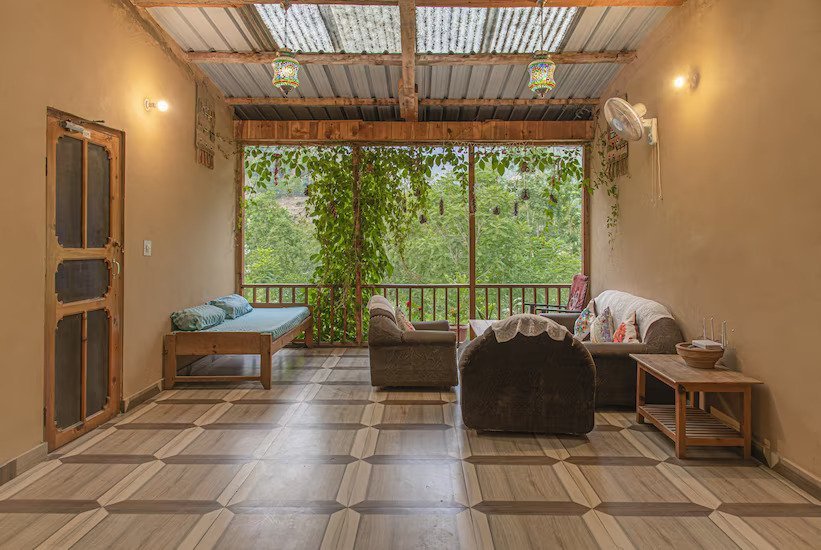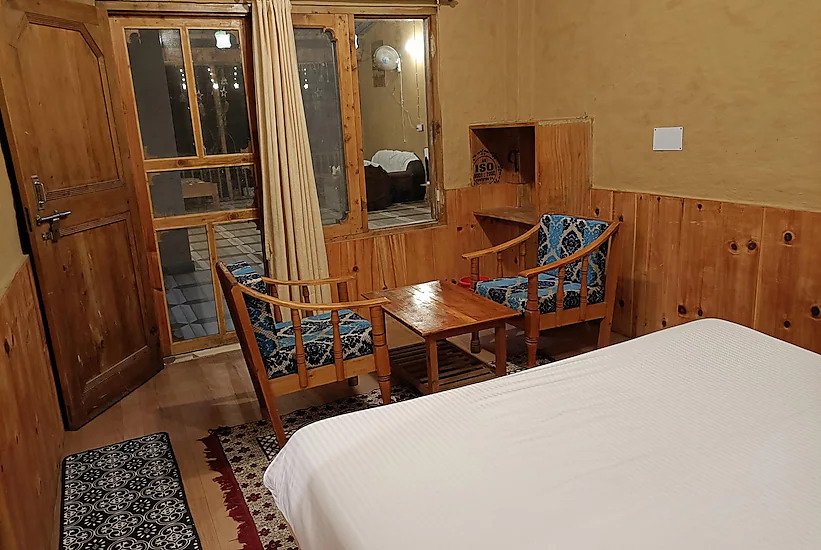 Balcony/Terrace
Bathroom
Bellboy Service
Caretaker
Children Books\Toys\High chair
Desk
Dining
Family Rooms
Housekeeping
Intercom
Ironing facilities
LAN/Broadband
Laundry Service
Lawn/Garden
Mountain view
Newspaper
Non-smoking Rooms
Parking
Pets
Private Entrance
Refrigerator
Room Service
Safe
Shower
Smoking Rooms
Suites
Tea/coffee maker in all rooms
Telephone
Toiletries
Torch
Umbrellas
Valley View
Washing Machine
WiFi
Laundry Service

Parking

WiFi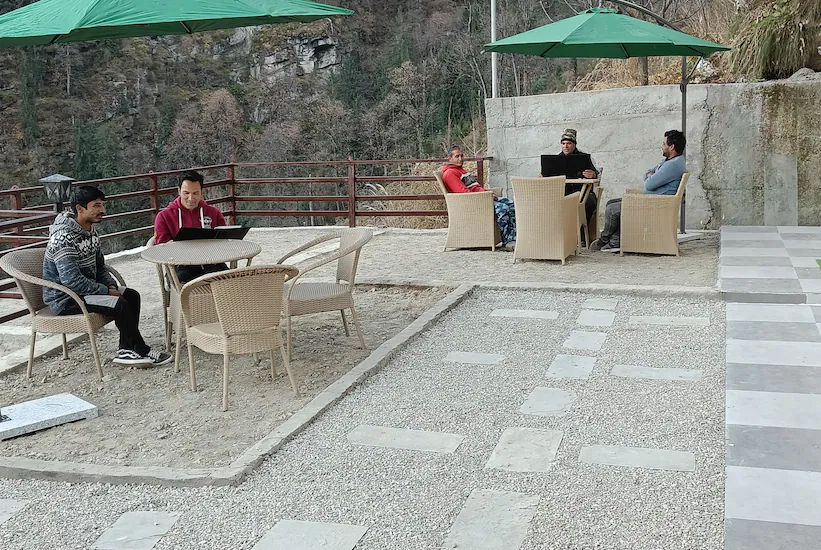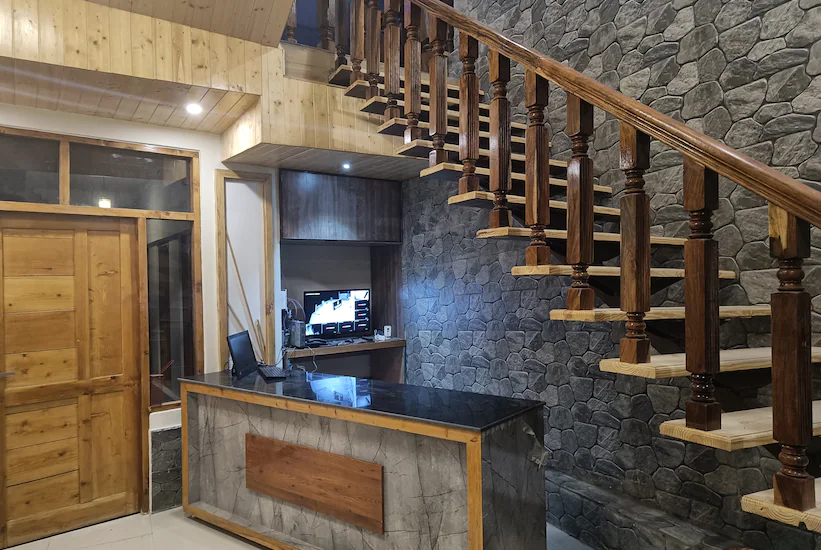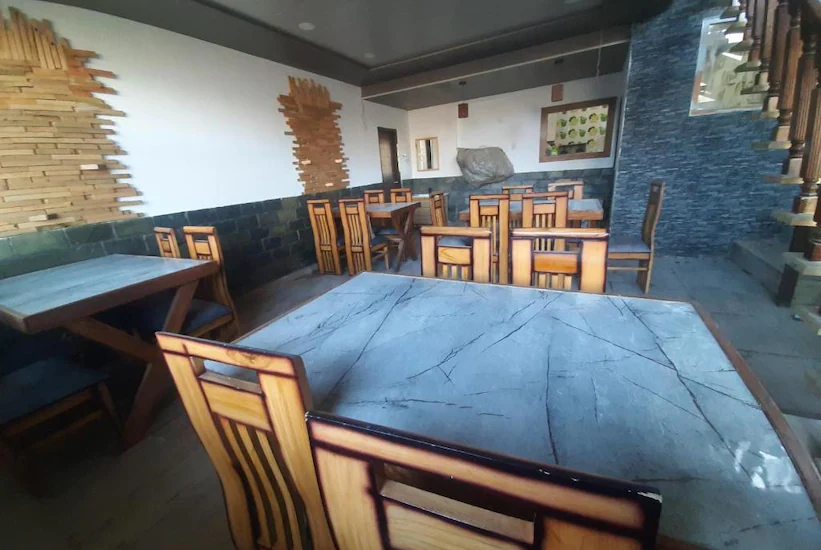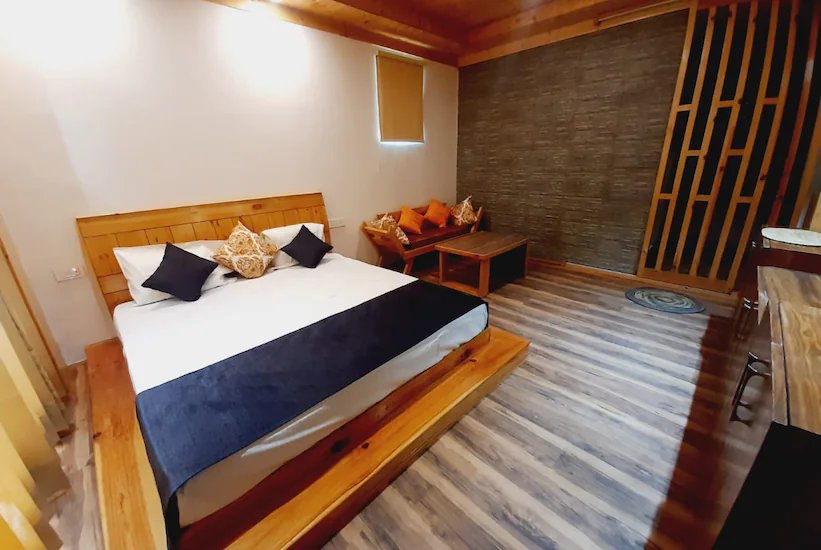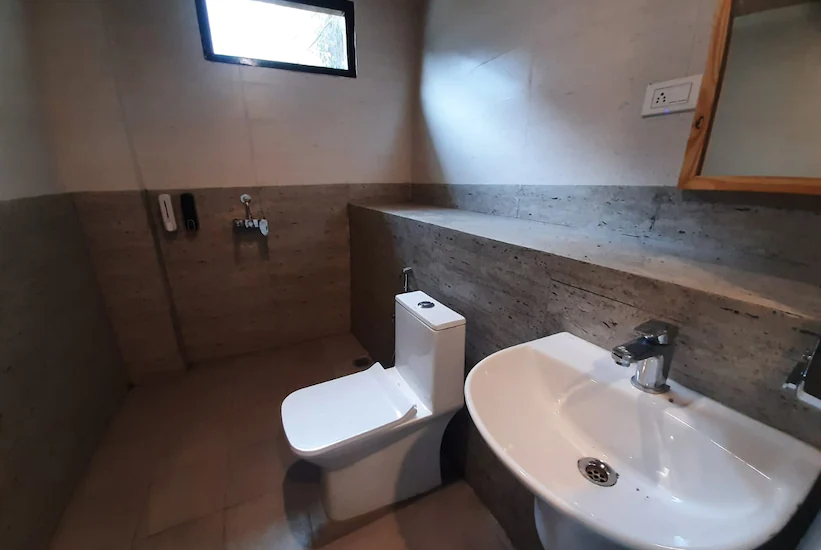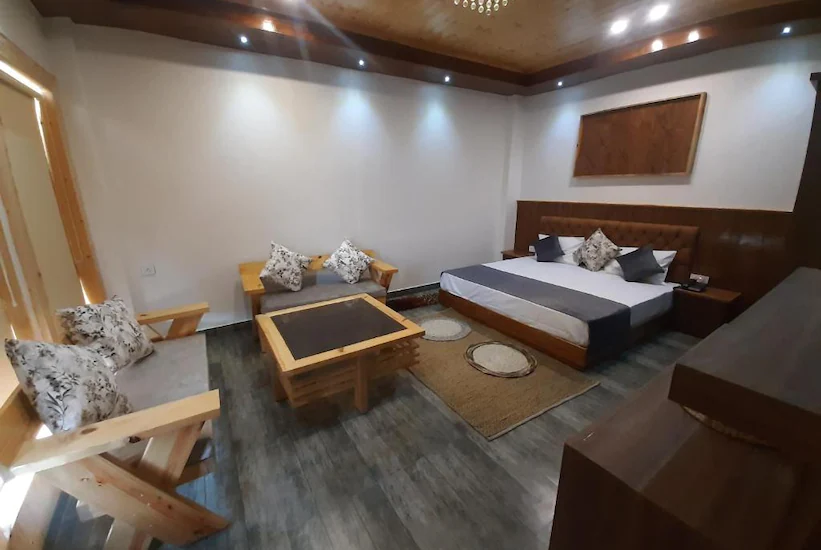 Balcony/Terrace
Bathroom
Bellboy Service
Bonfire
CCTV
Children Books\Toys\High chair
Electrical Sockets
Family Rooms
Fire Extinguishers
Gym
Health and wellness
Housekeeping
Intercom
Ironing facilities
Kitchenette
LAN/Broadband
Laundry Service
Luggage storage
Newspaper
Non-smoking Rooms
Parking
Pets
Photocopying
Pickup/Drop
Picnic area
Power Backup
Printer
Private Entrance
Public Restrooms
Reception
Refrigerator
Room Service
Safe
Sanitizers
Shared Lounge/TV Area
Smoking Rooms
Tea/coffee maker in all rooms
Telephone
Torch
Tours and Treks
Umbrellas
Washing Machine
WiFi
Laundry Service

Parking

Power Backup

WiFi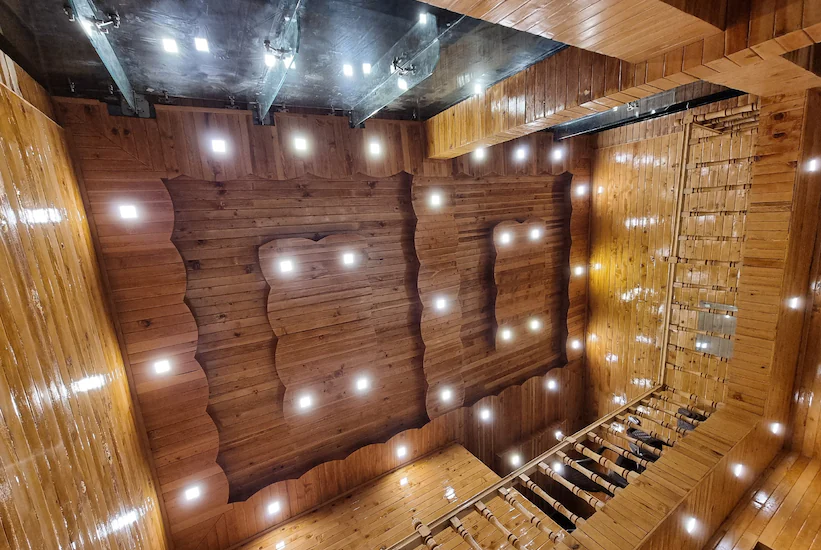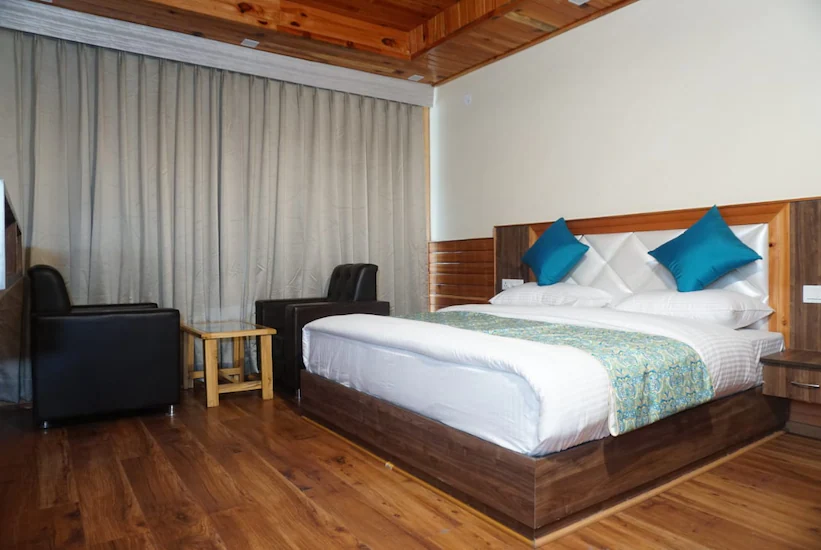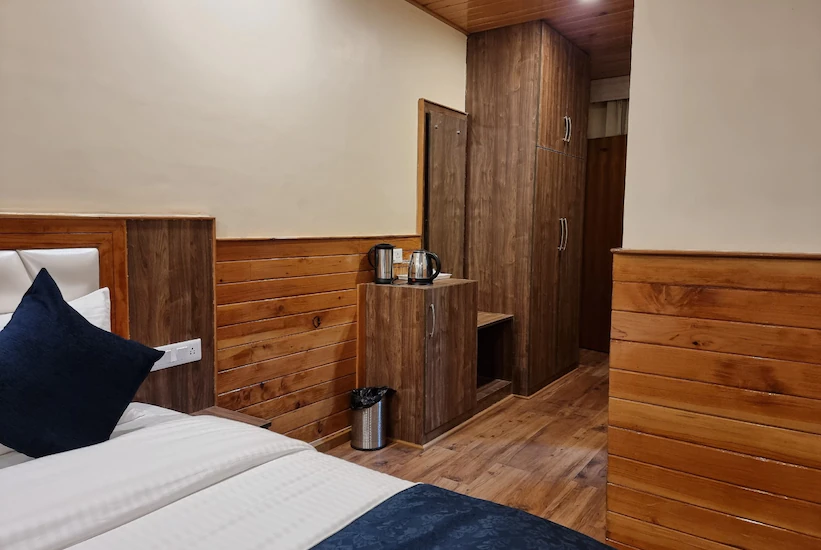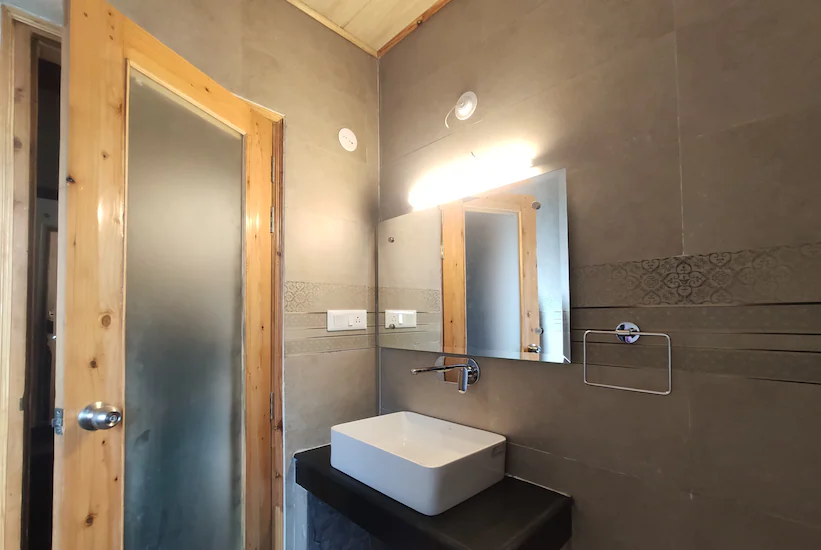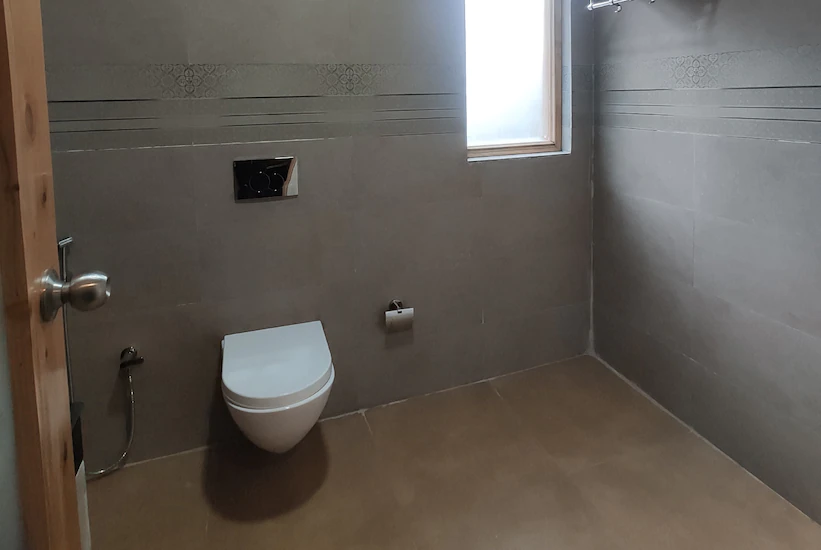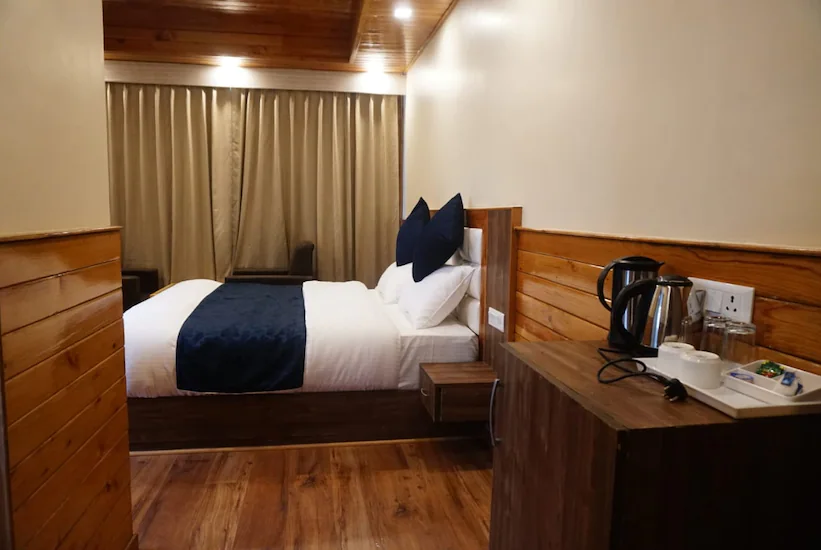 Balcony/Terrace
Bathroom
Bonfire
Dining
Electrical Sockets
Fire Extinguishers
Health and wellness
Housekeeping
Ironing facilities
Lawn/Garden
Lounge
Luggage storage
Masks
Parking
Pickup/Drop
Private Entrance
Reception
Safe
Sanitizers
Tours and Treks
Parking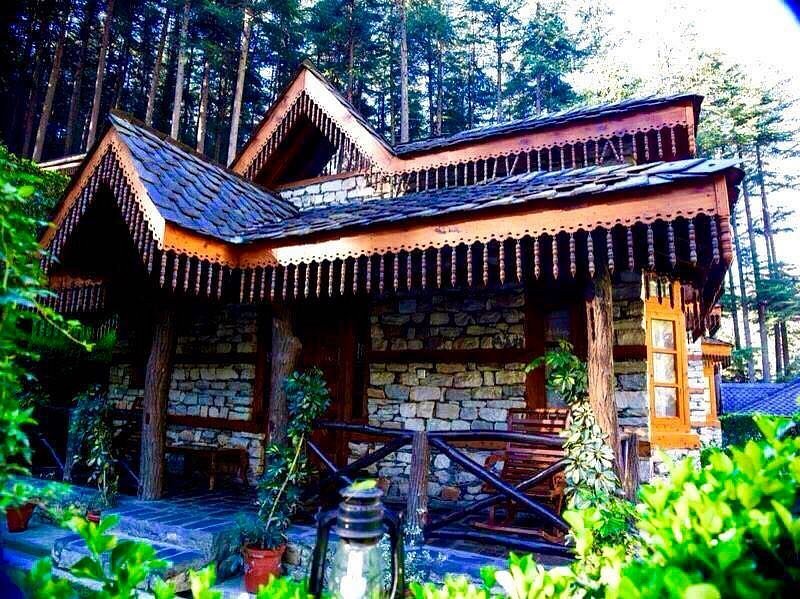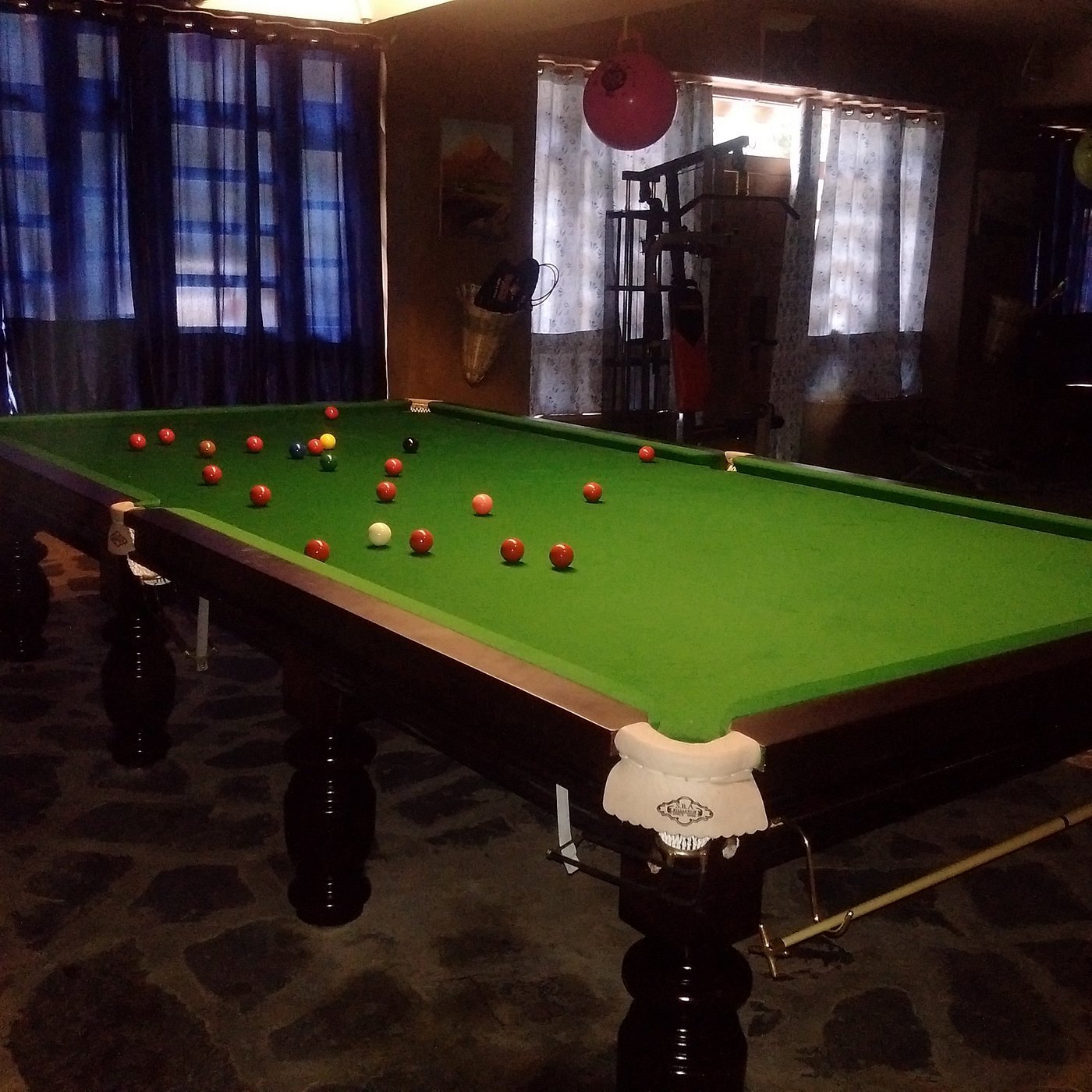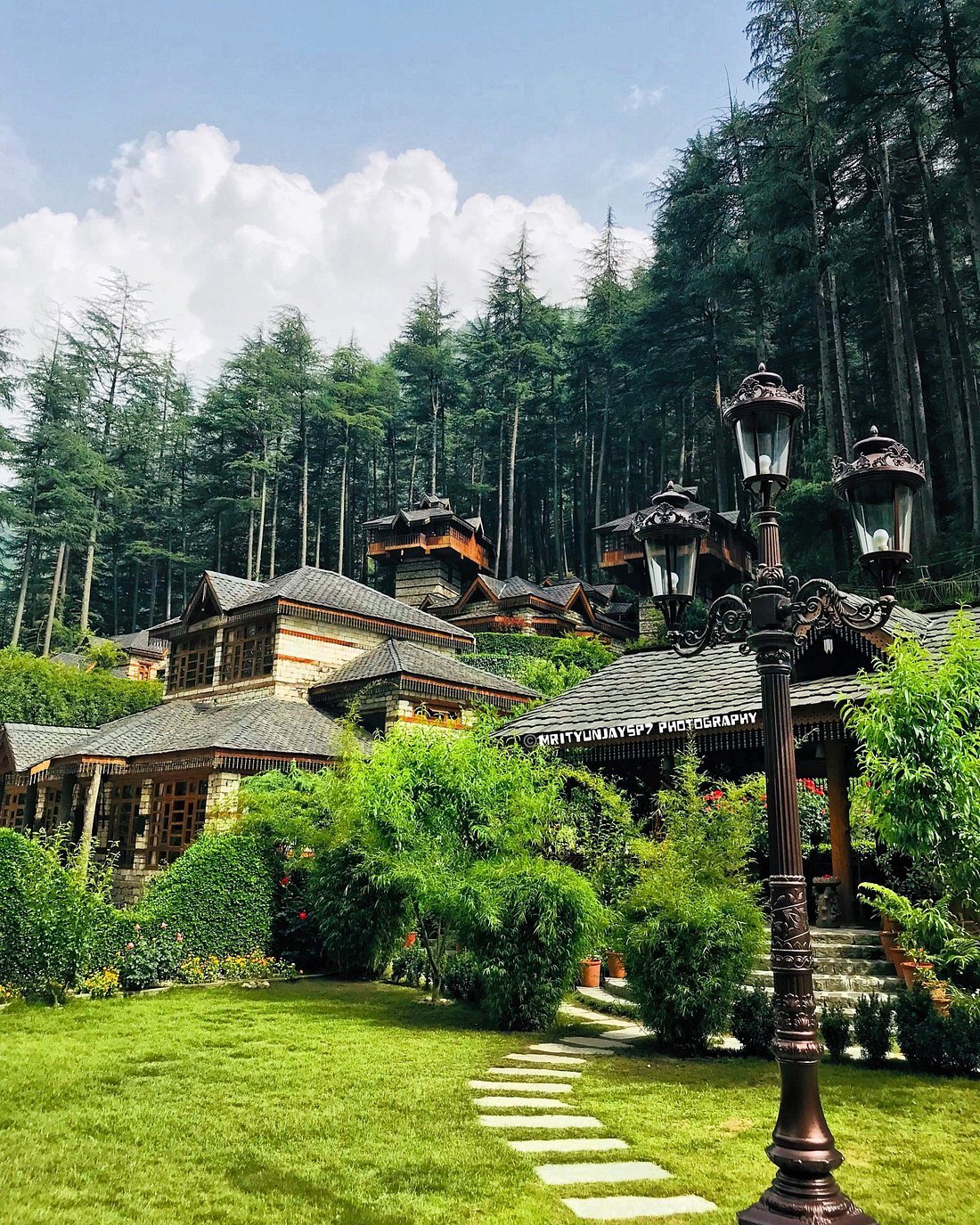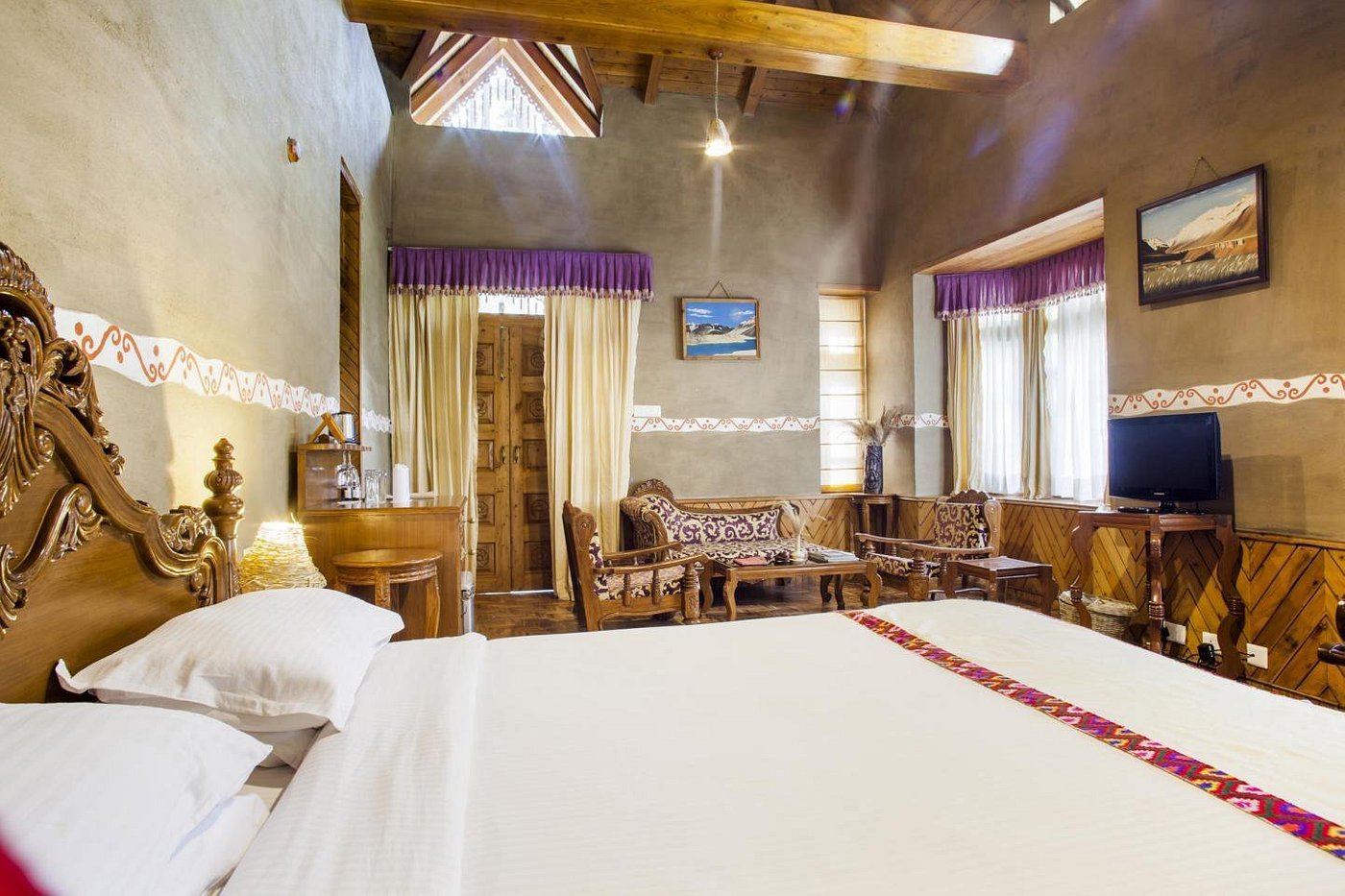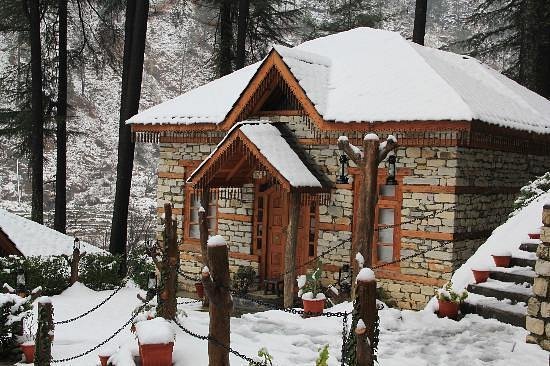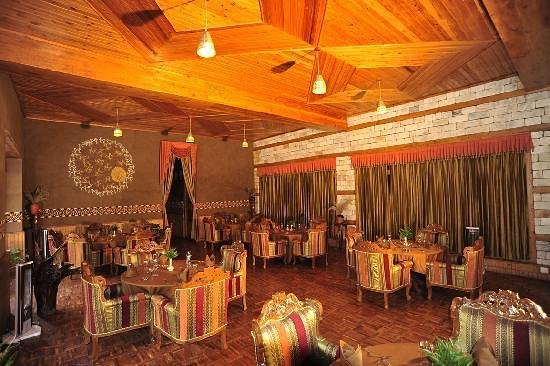 Balcony/Terrace
Barbeque
Bathroom
Bridal suites
Campfire Area
Caretaker
Chapel\Shrine
Children Books\Toys\High chair
Currency exchange
Desk
Dining
Electric Blanket
Family Rooms
Hair dryer
Health and wellness
Housekeeping
Indoor Games
Intercom
Ironing facilities
Jacuzzi
Kitchenette
Laundry Service
Lawn/Garden
Library
Lounge
Luggage storage
Mountain view
Newspaper
Non-smoking Rooms
Parking
Pets
Photocopying
Pickup/Drop
Picnic area
Public Restrooms
Refrigerator
Room Service
Safe
Sauna
Shared Lounge/TV Area
Shower
Smoking Rooms
Sofa
Tea/coffee maker in all rooms
Telephone
Toiletries
Travel counter
Umbrellas
Wardrobe or closet
WiFi
Yoga and meditation
Laundry Service

Parking

WiFi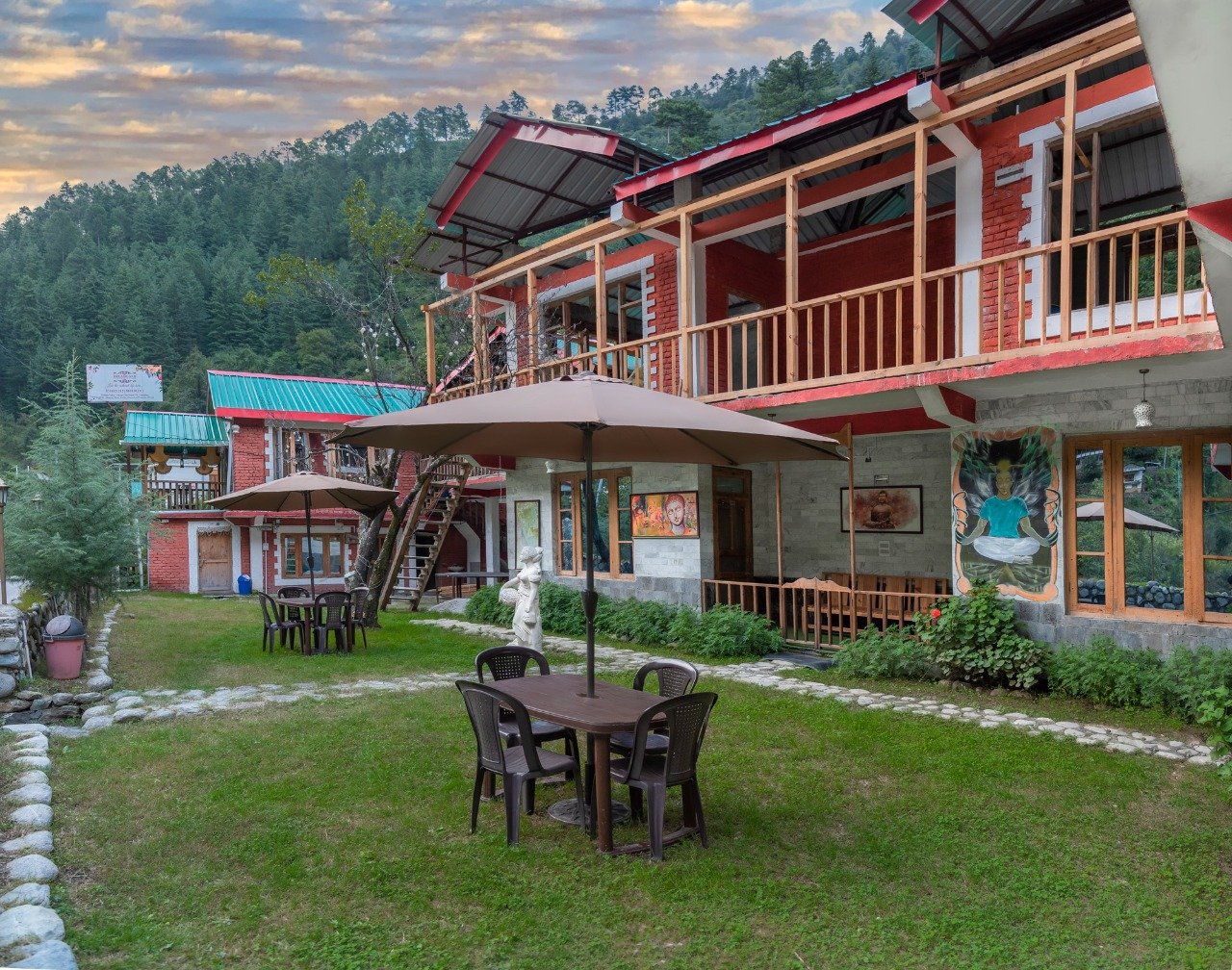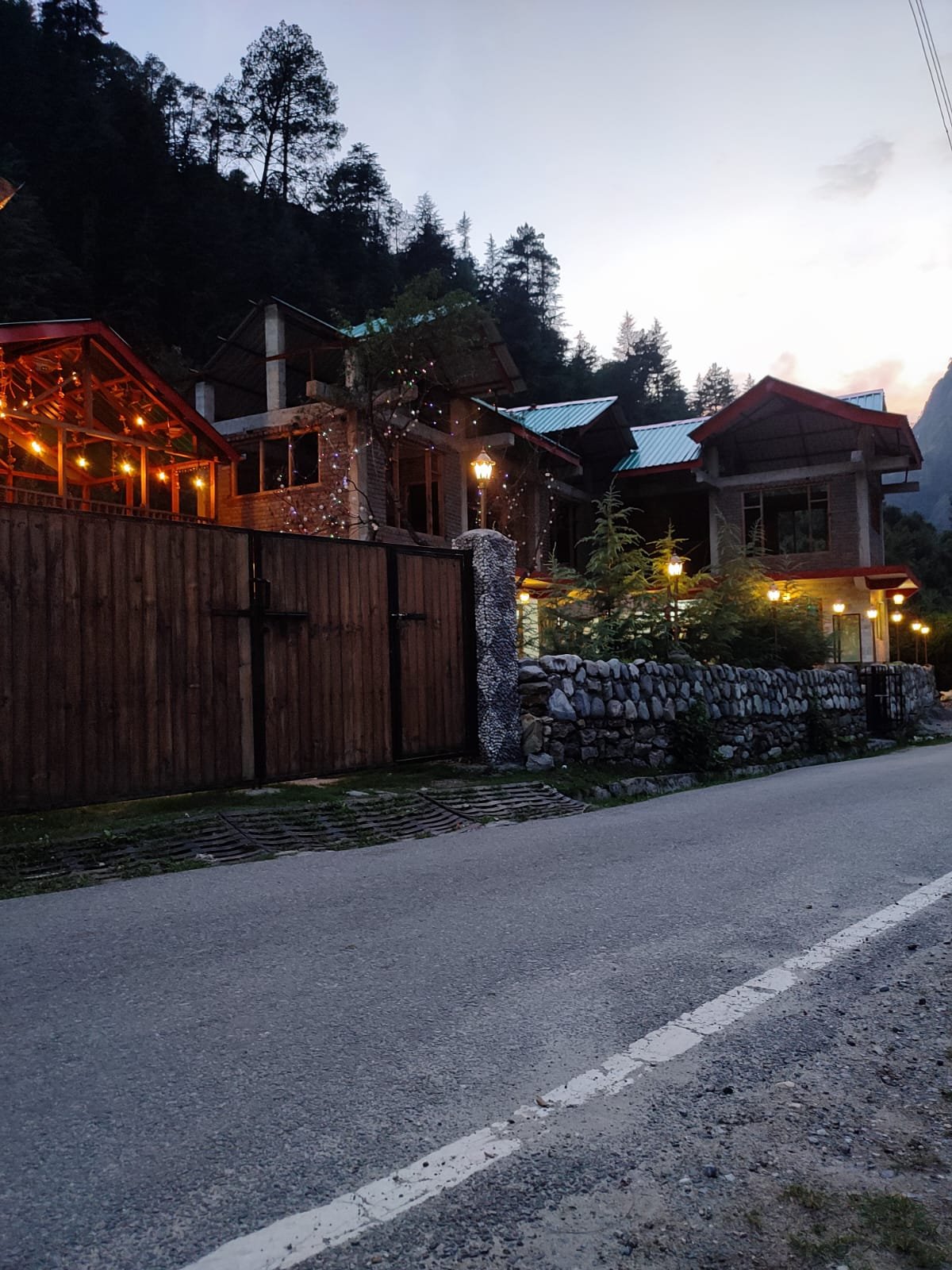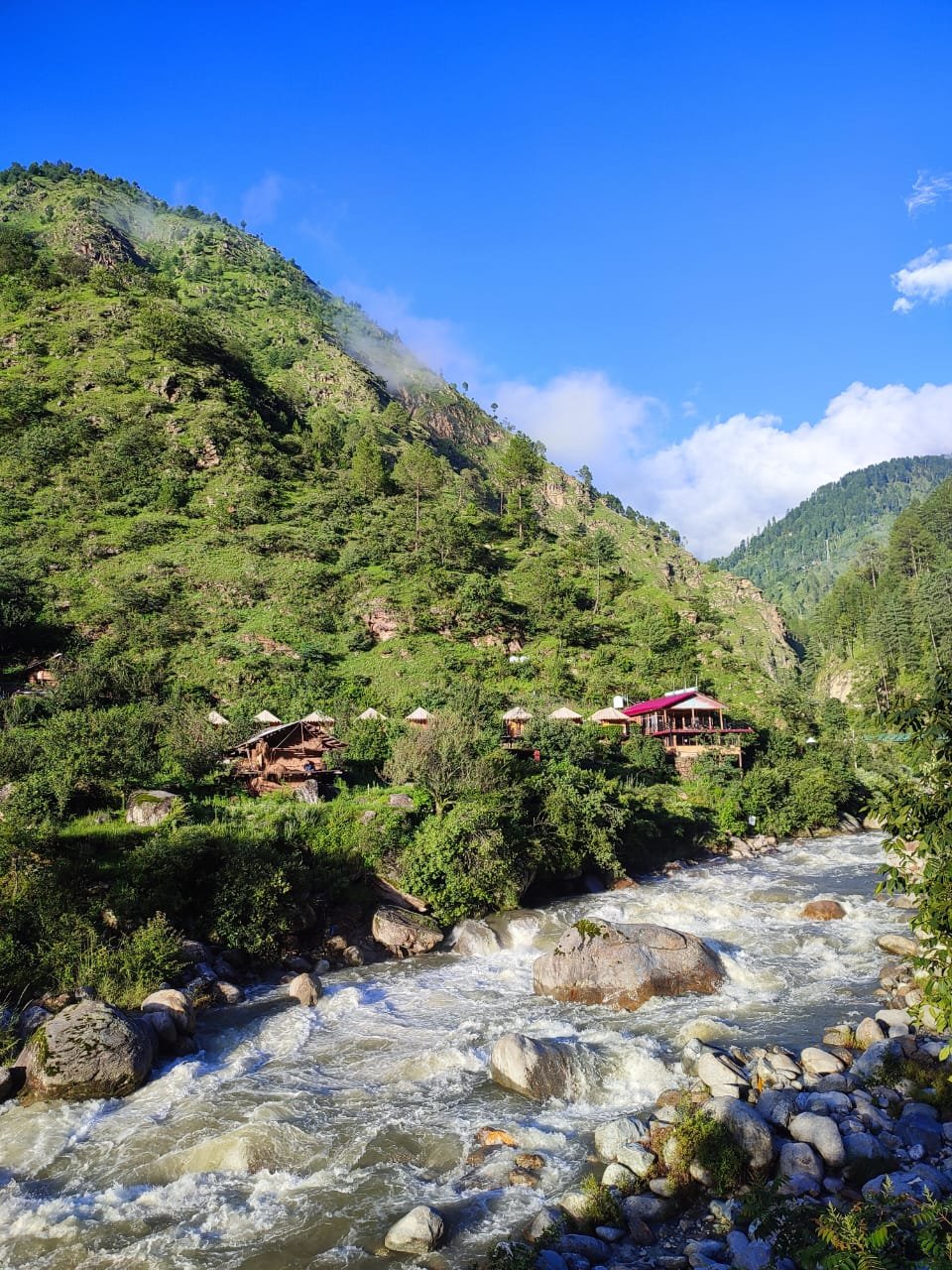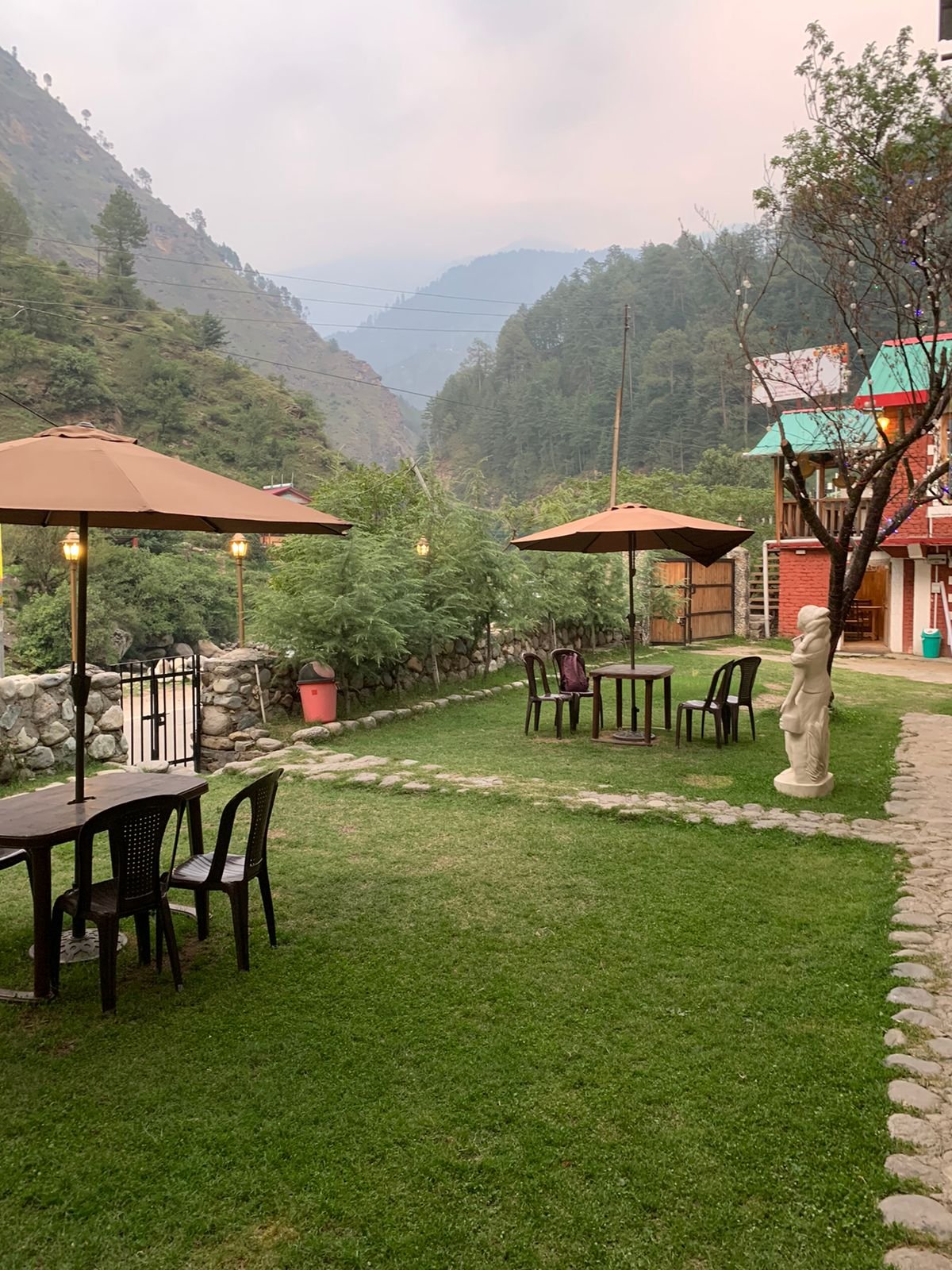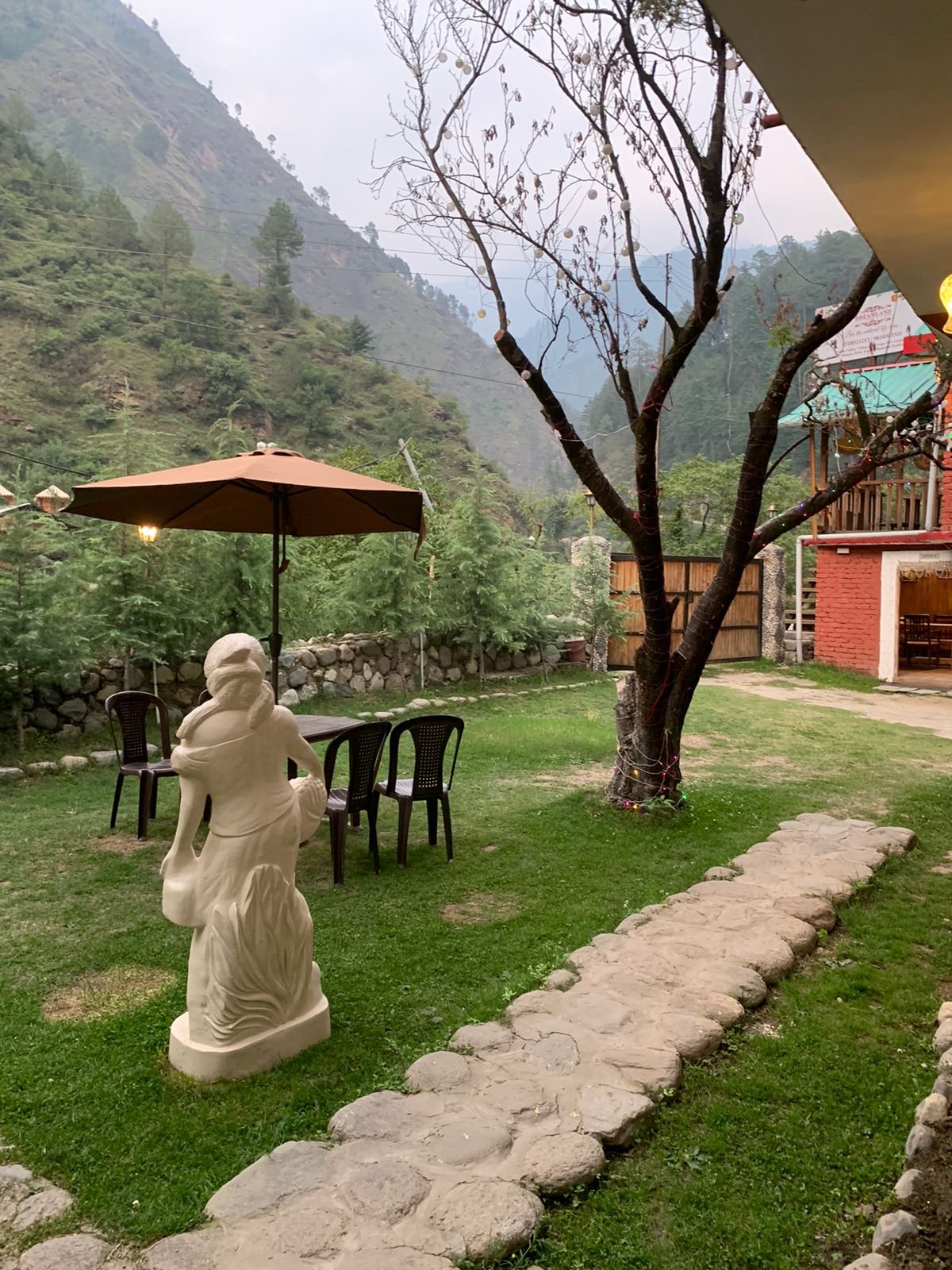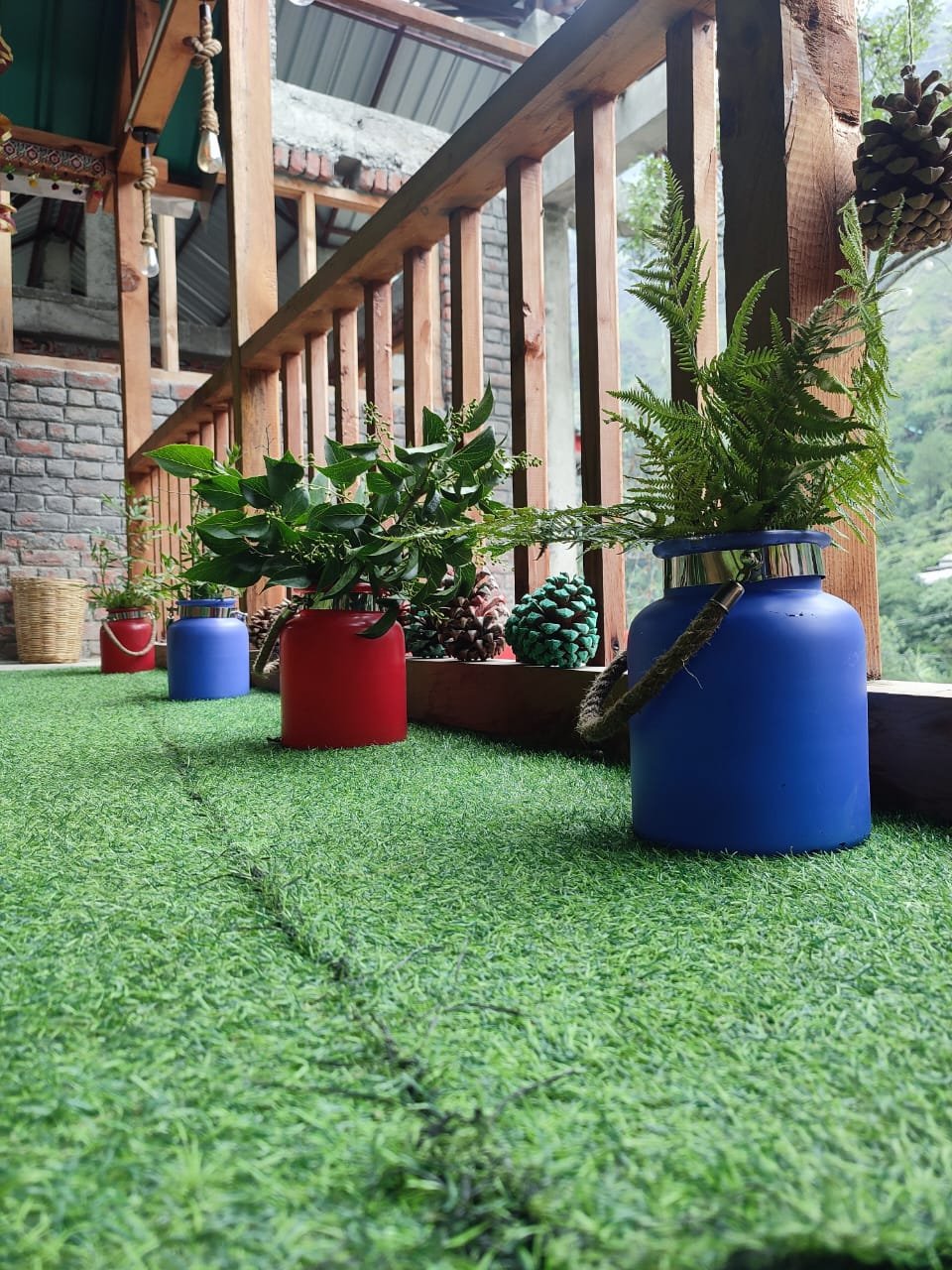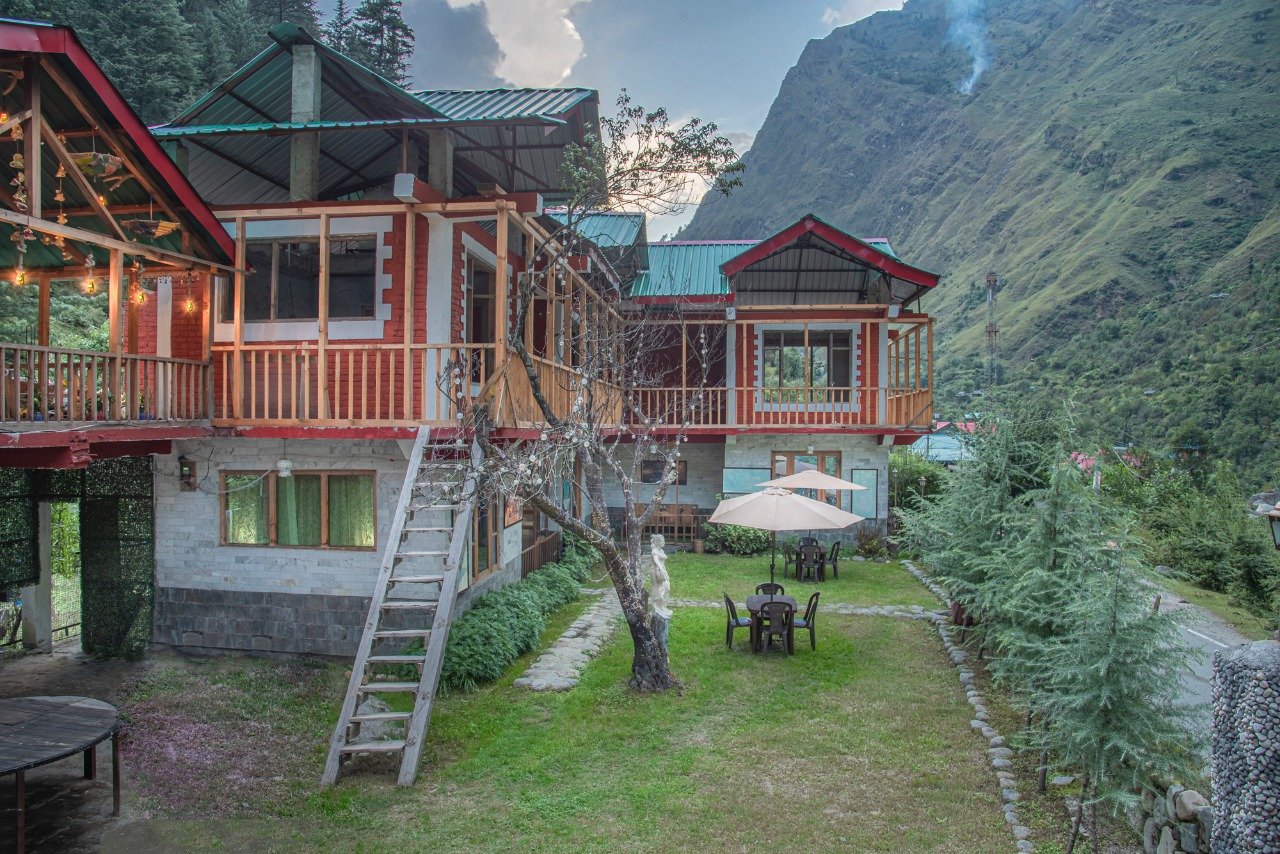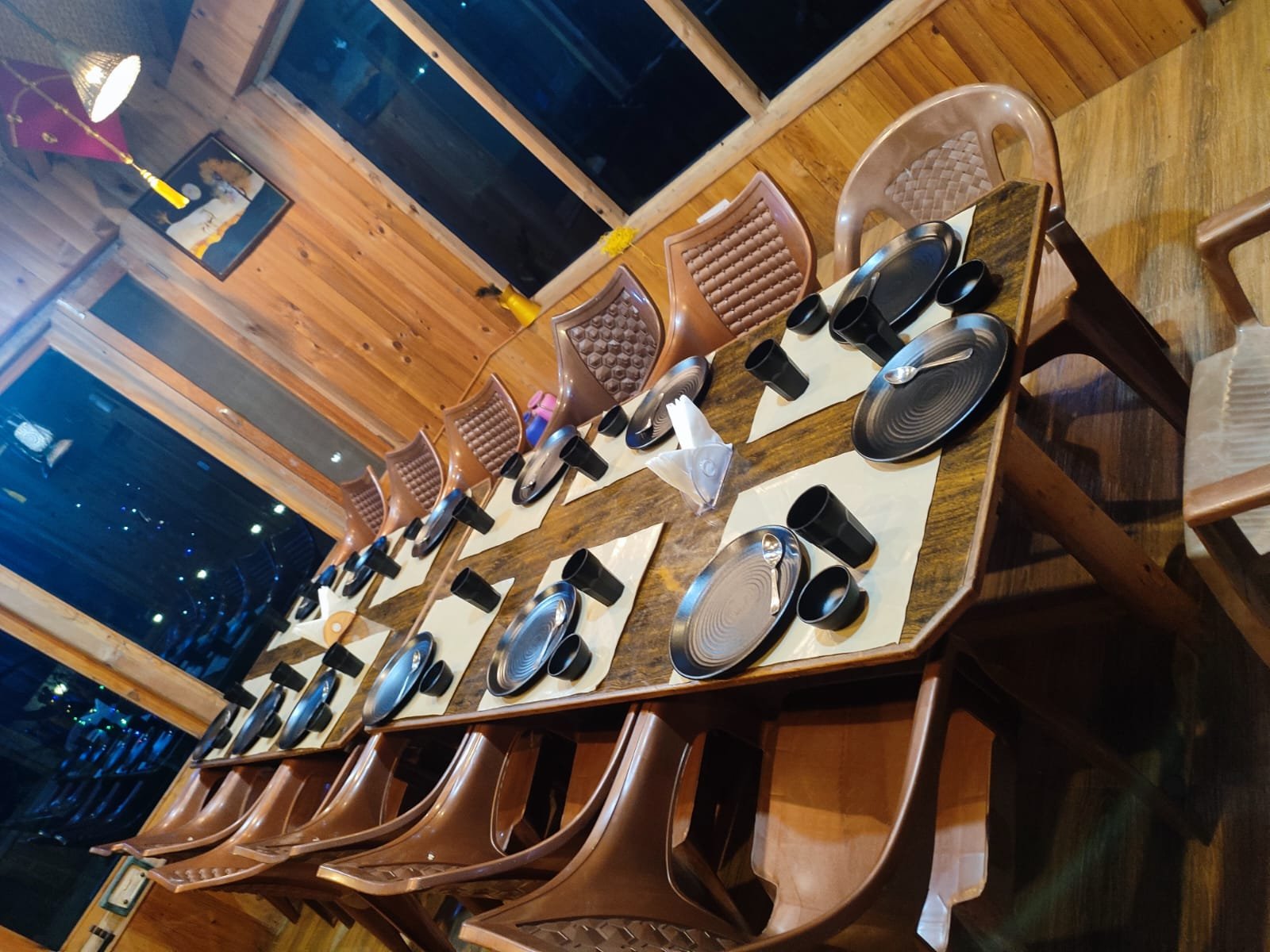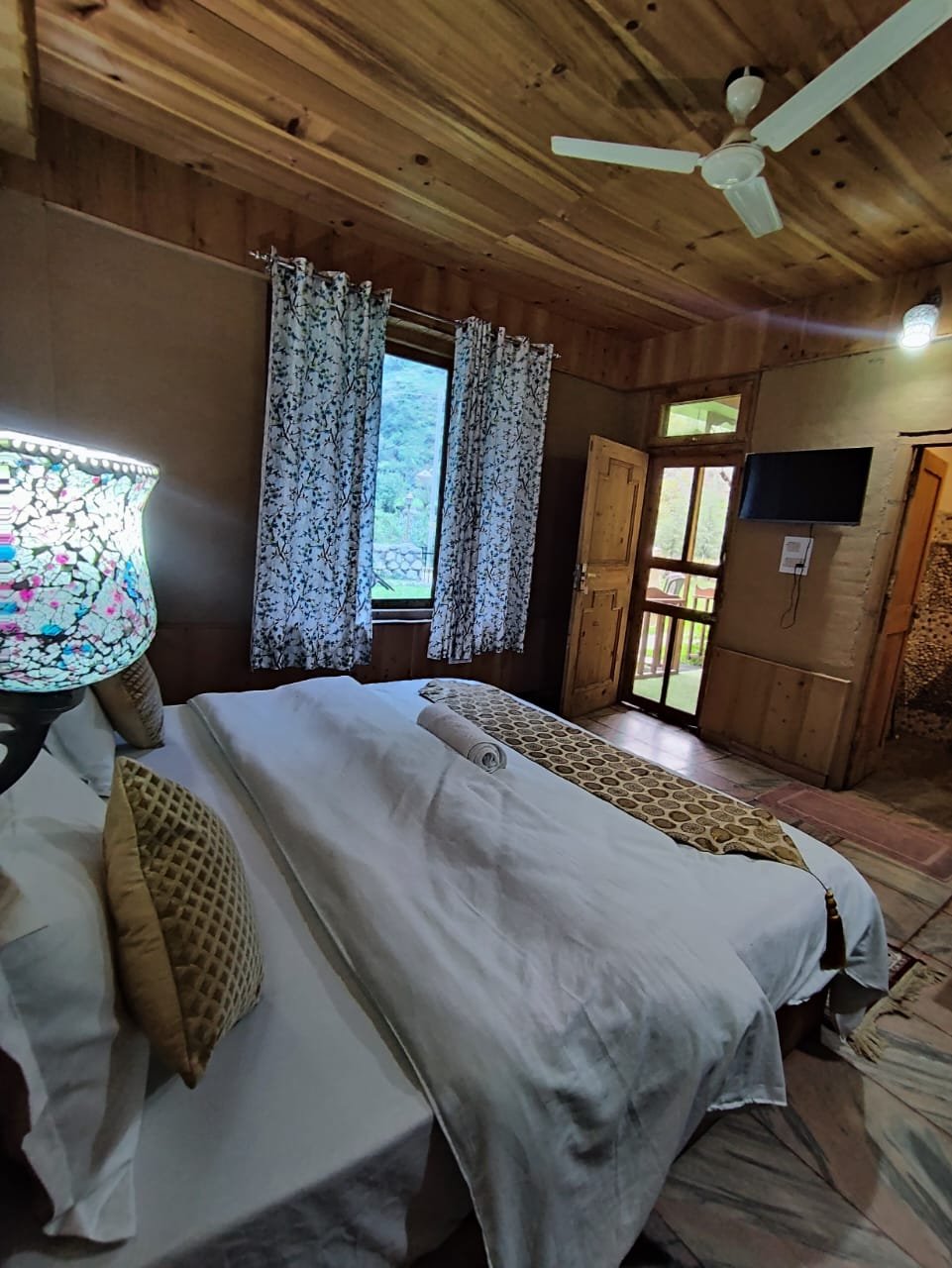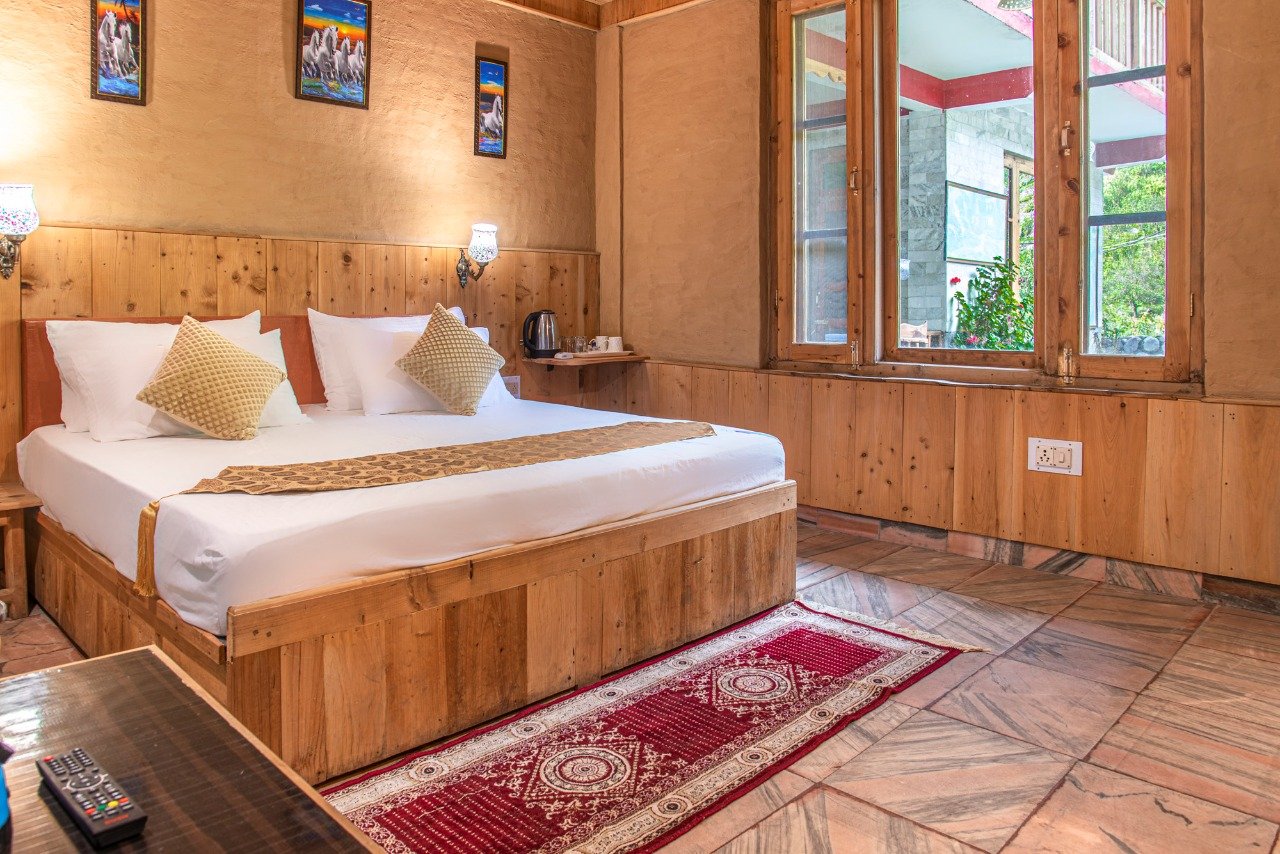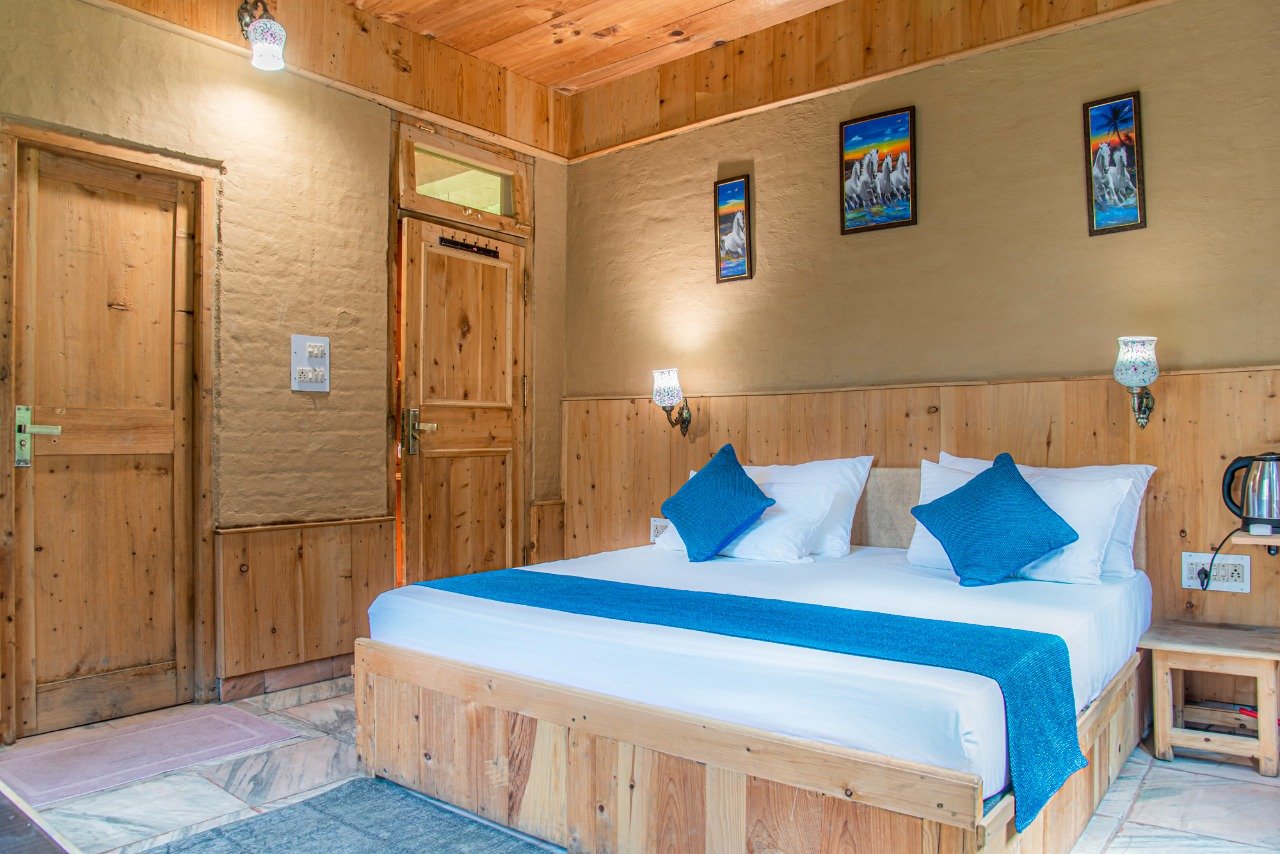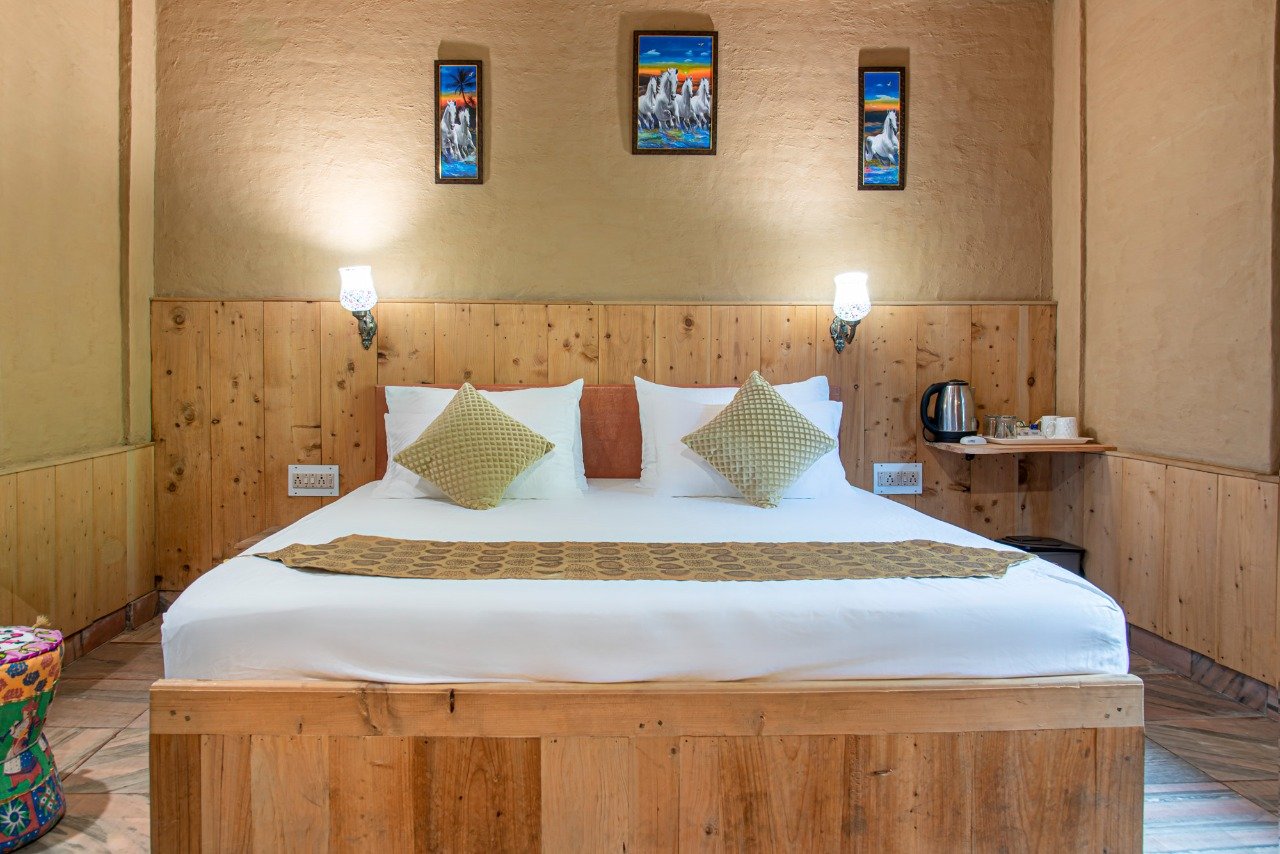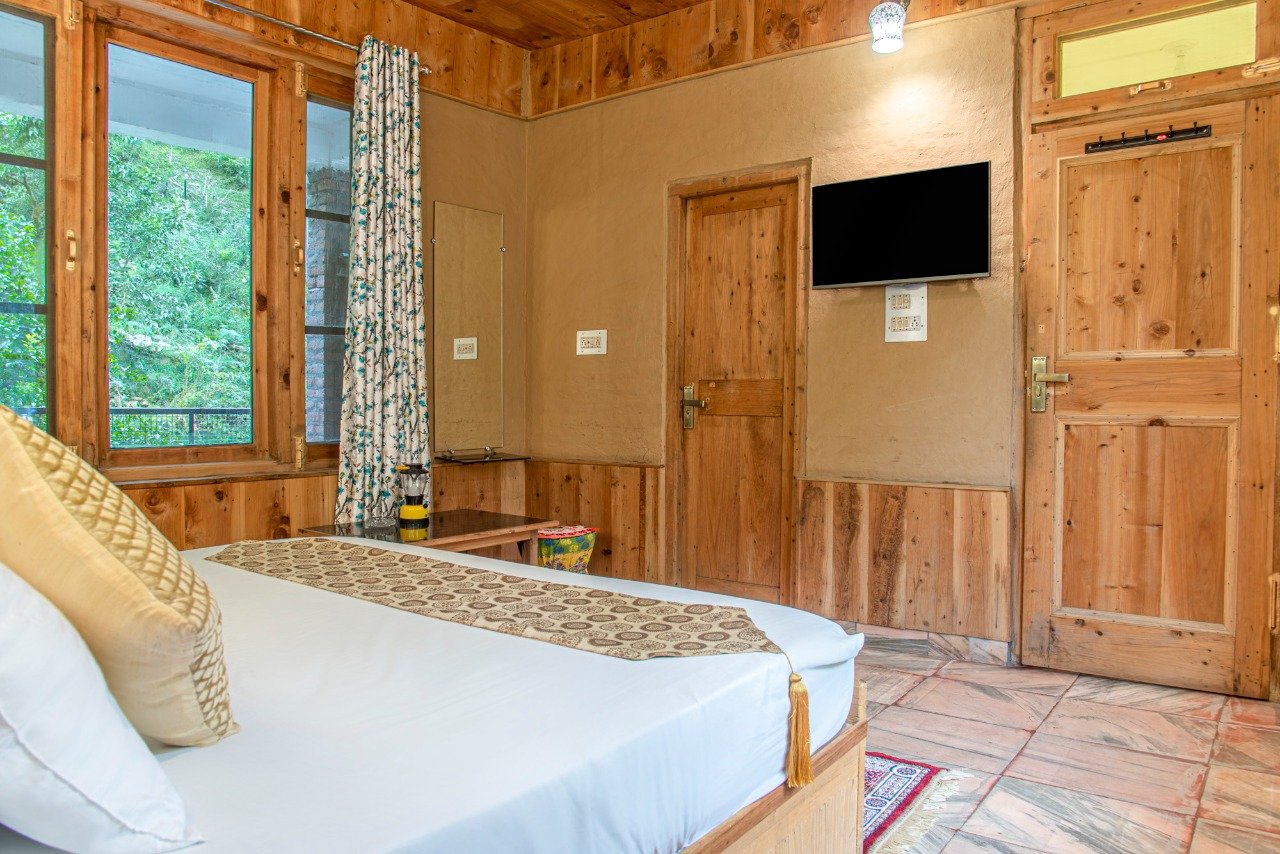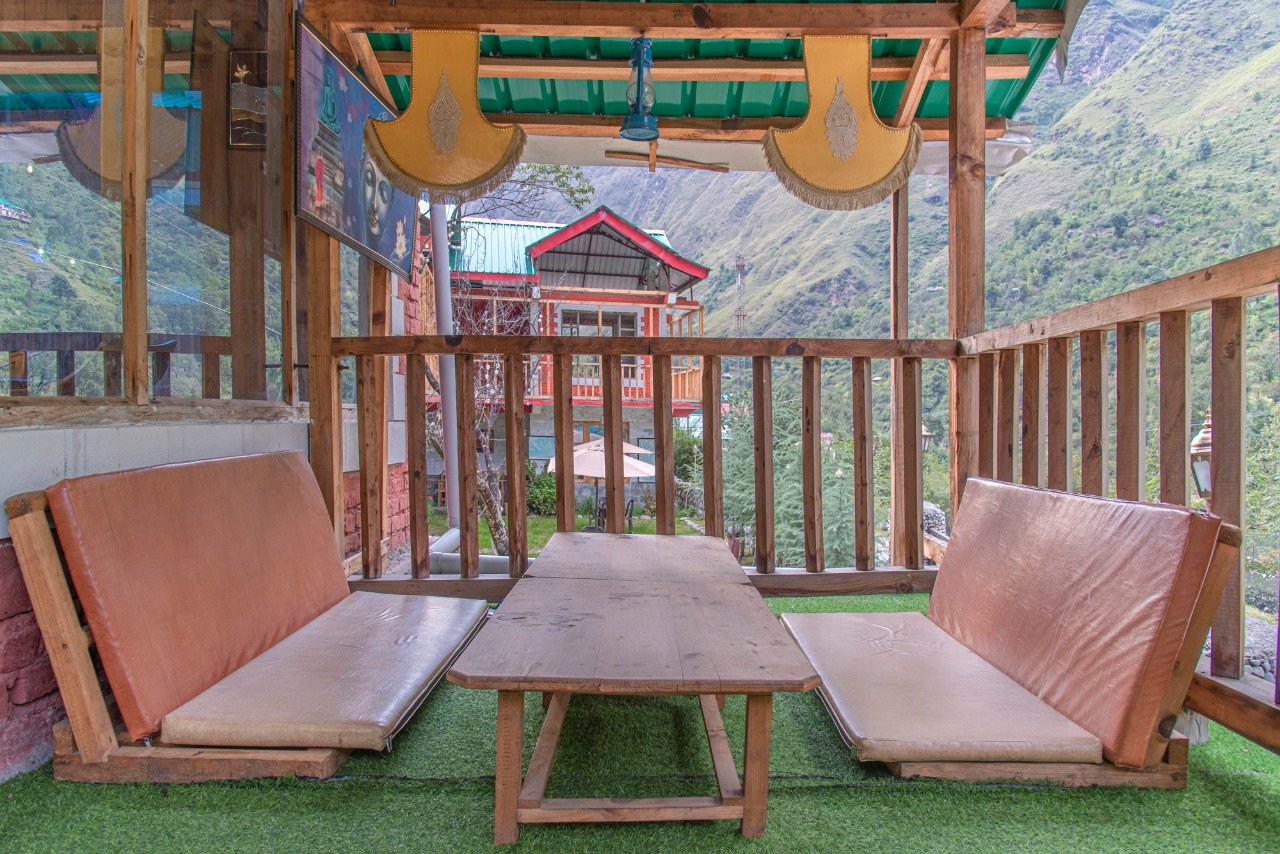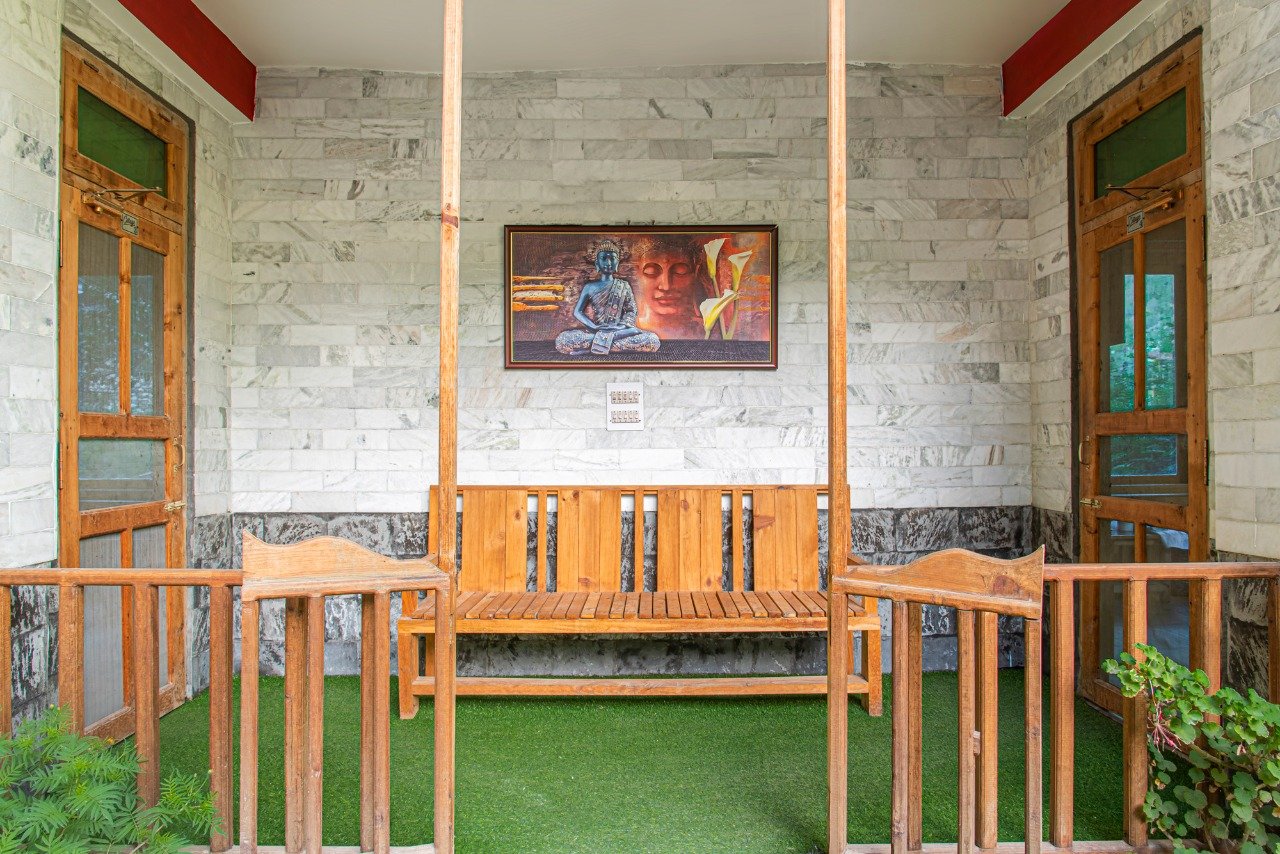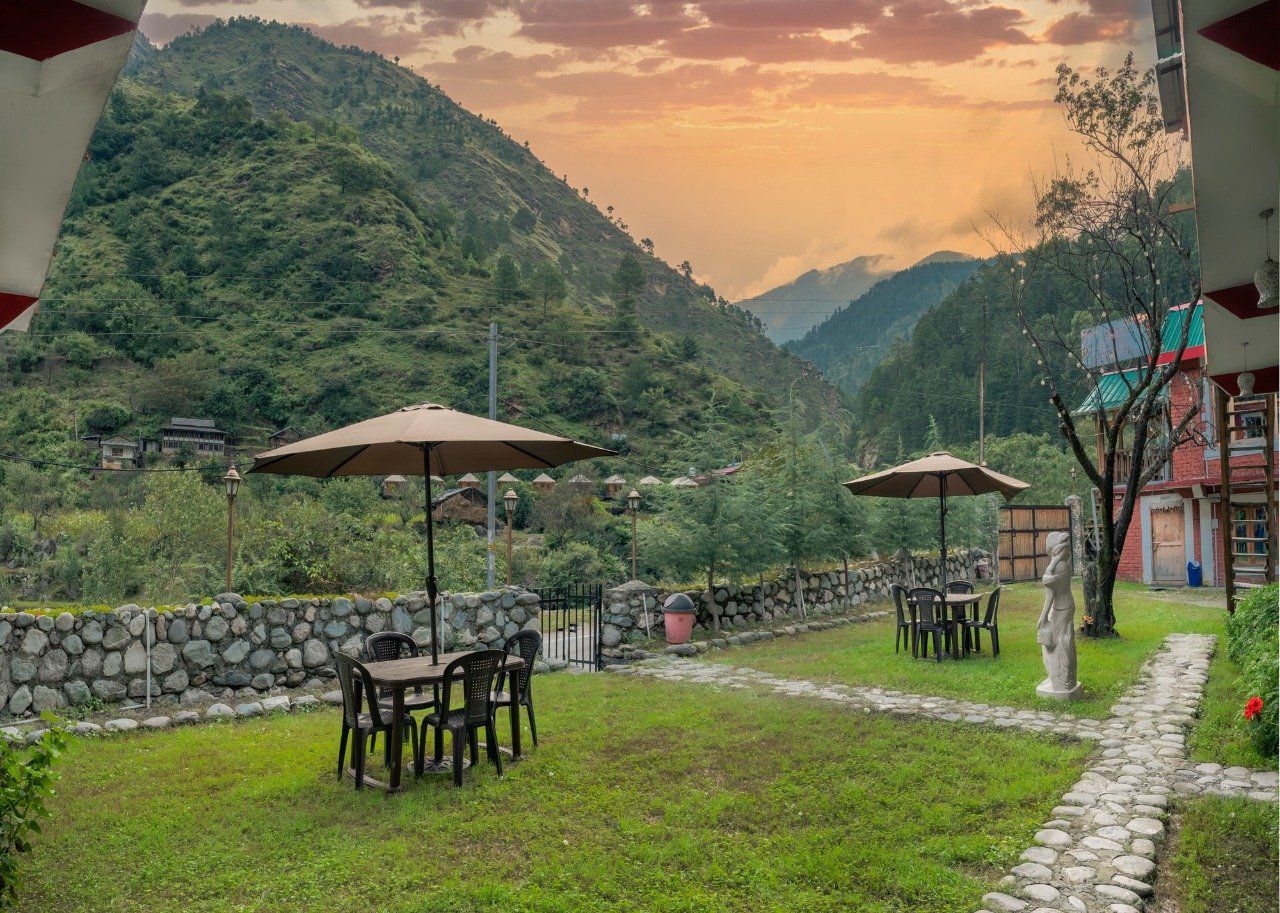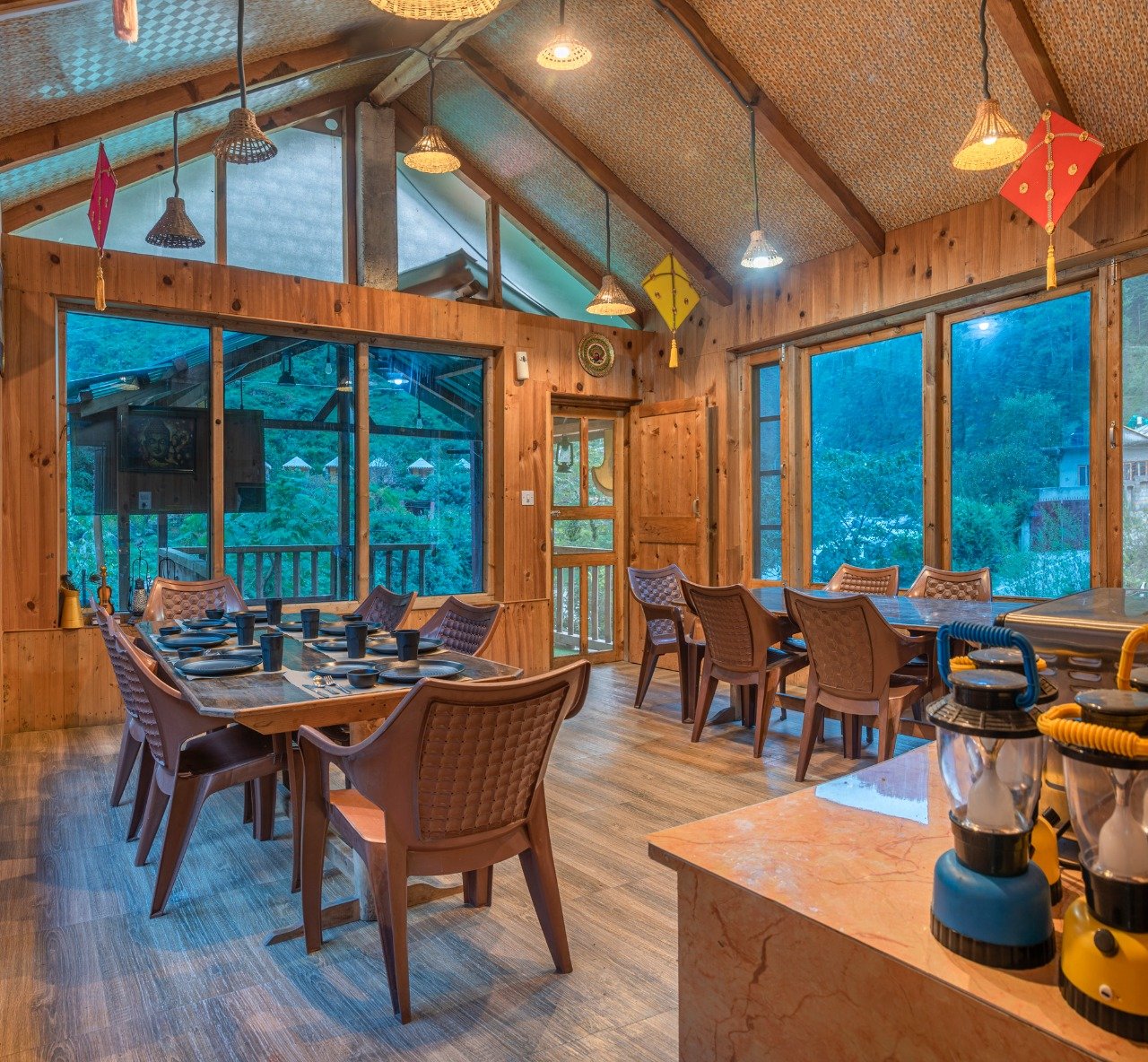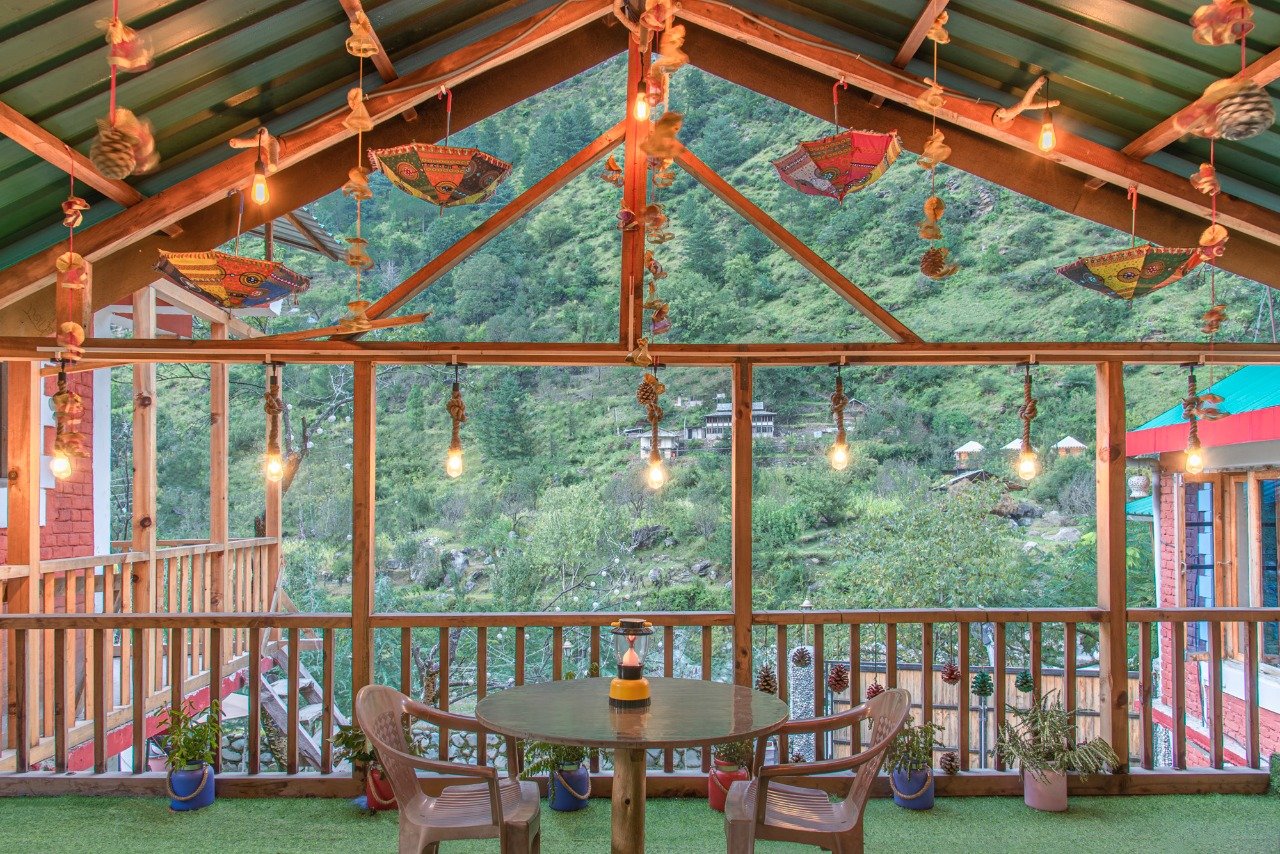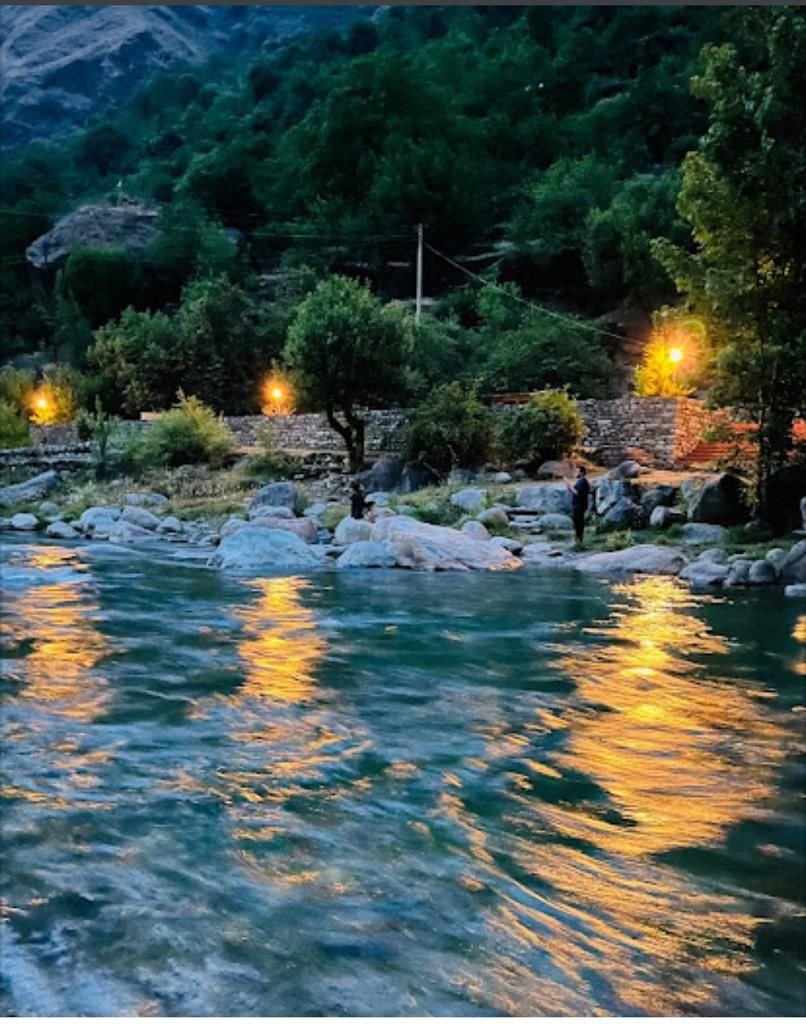 Balcony/Terrace
Barbeque
Bathroom
Clothes rack
Desk
Dining
Family Rooms
Garden View
Health and wellness
Indoor Games
Linens
Masks
Mountain view
Non-smoking Rooms
Parking
Pets
Room Service
Safe
Sanitizers
Shared Lounge/TV Area
Shower
Tea/coffee maker in all rooms
Toiletries
Towels
Valley View
Wheelchair
Parking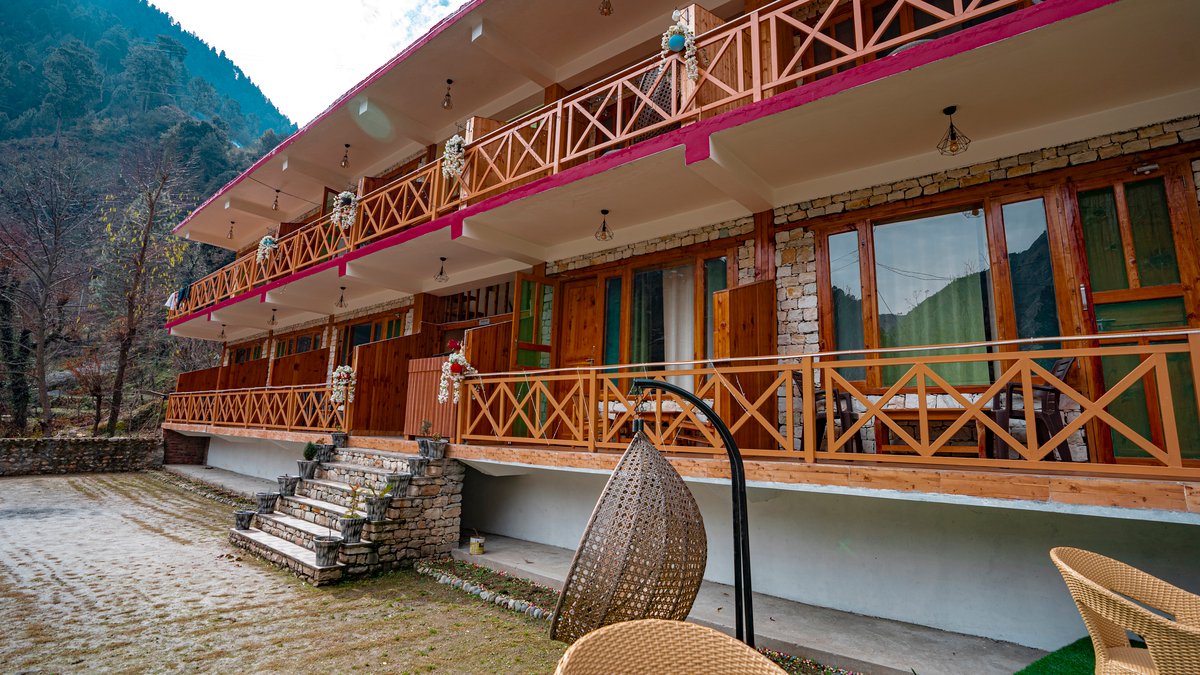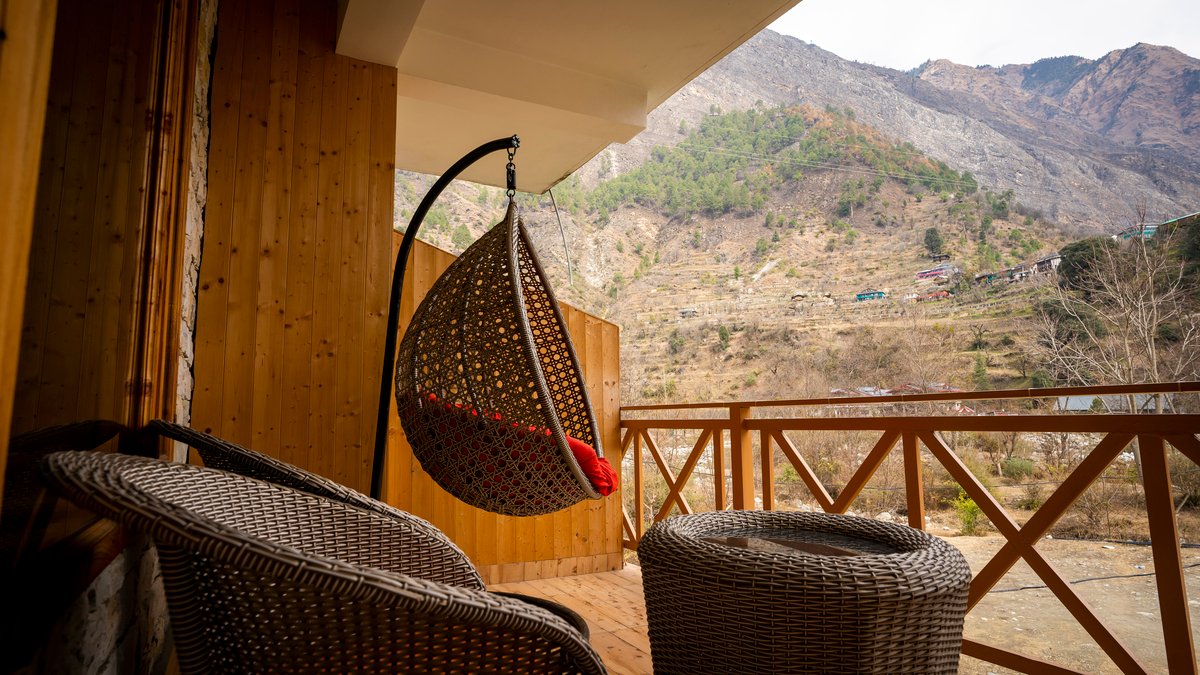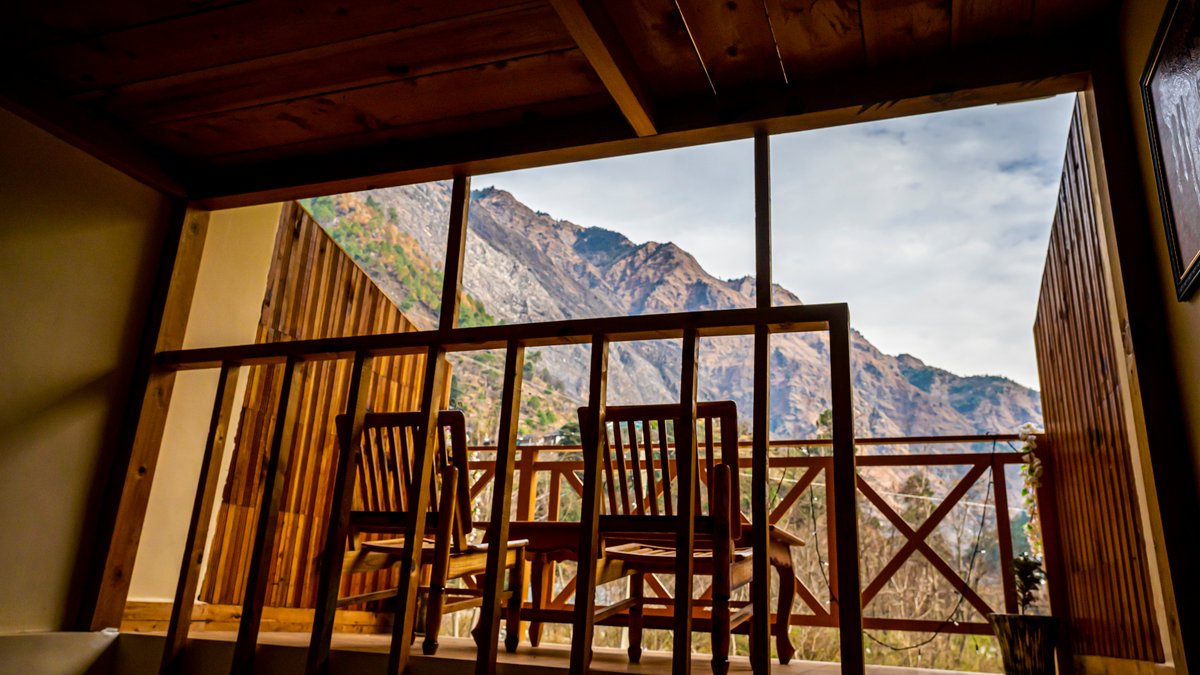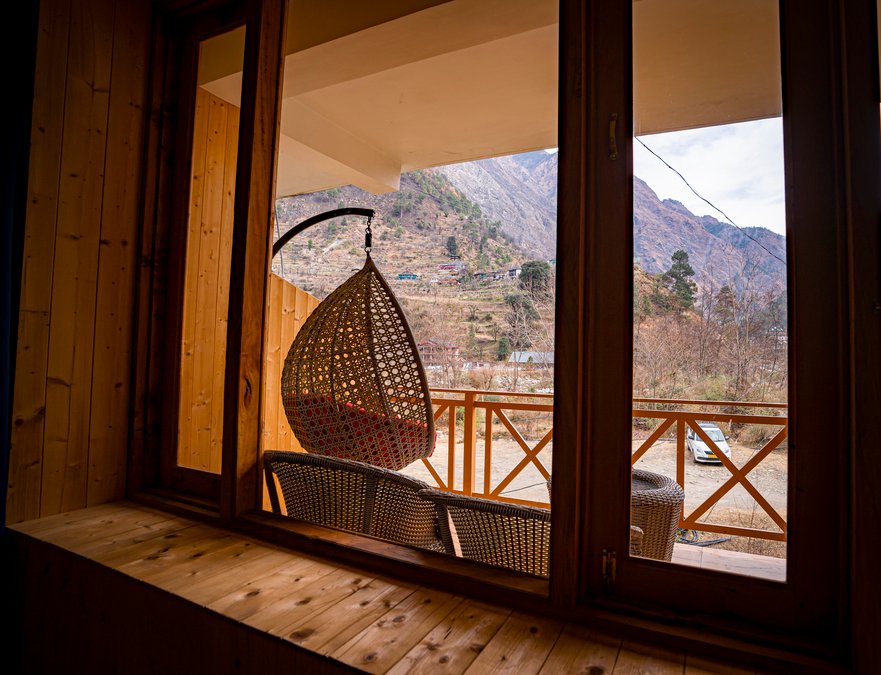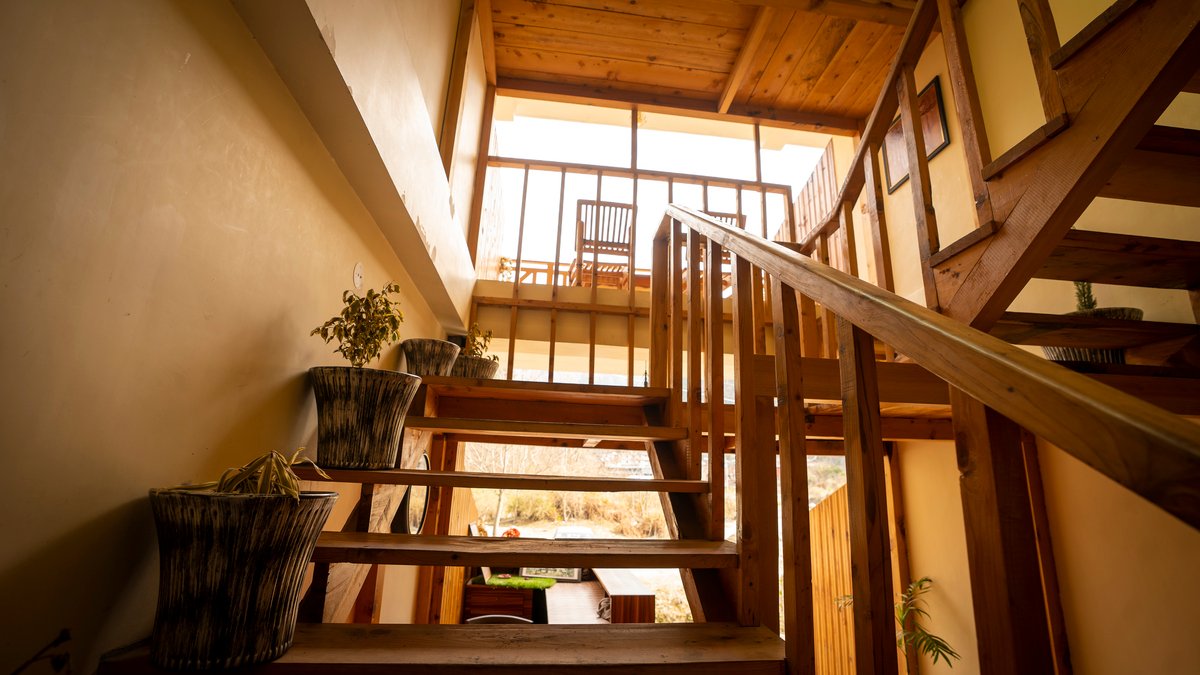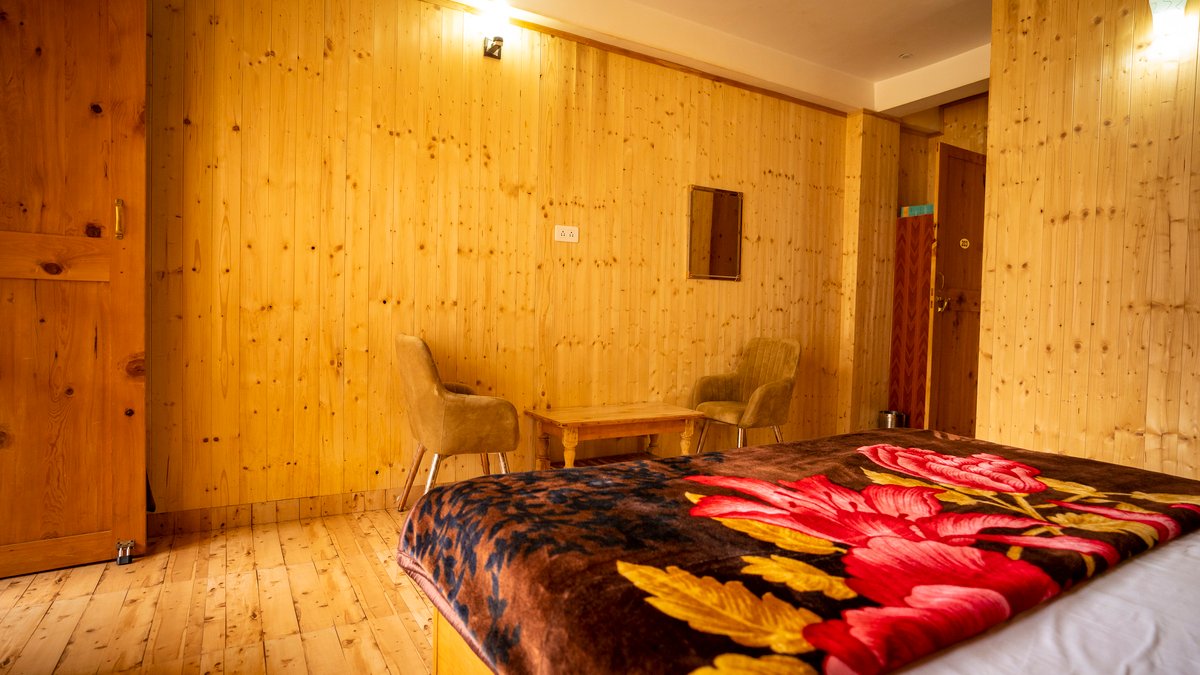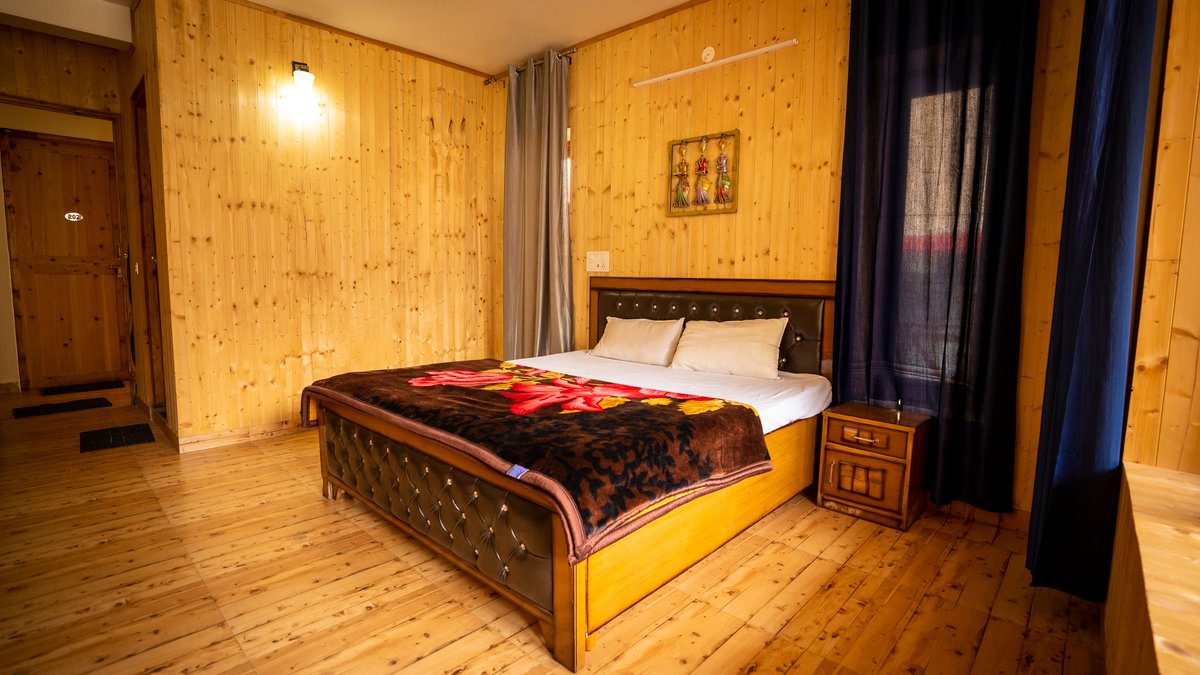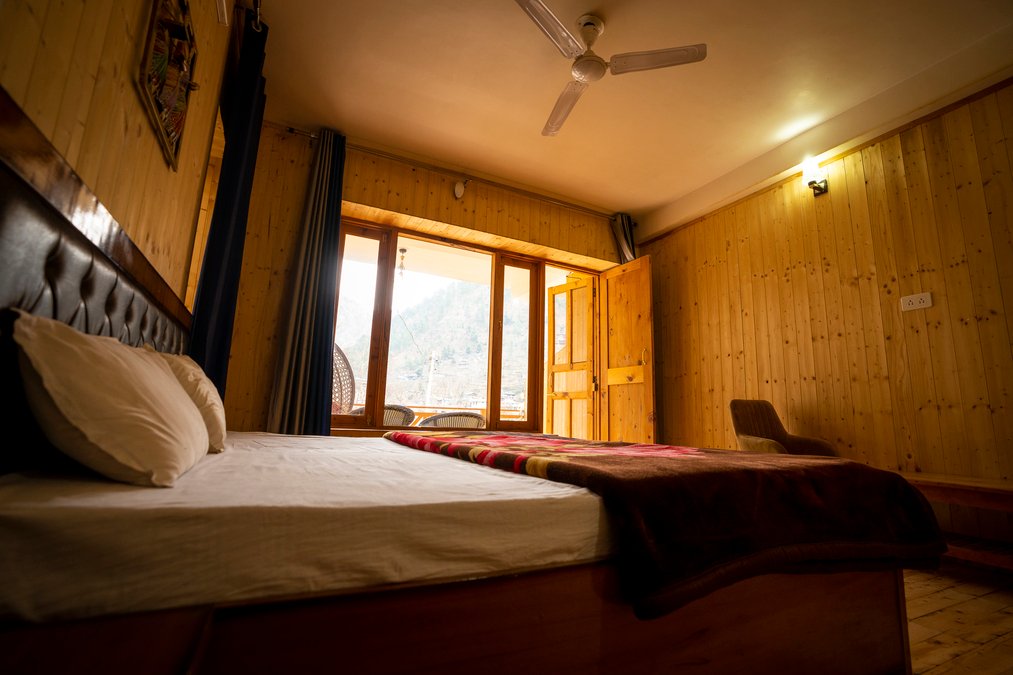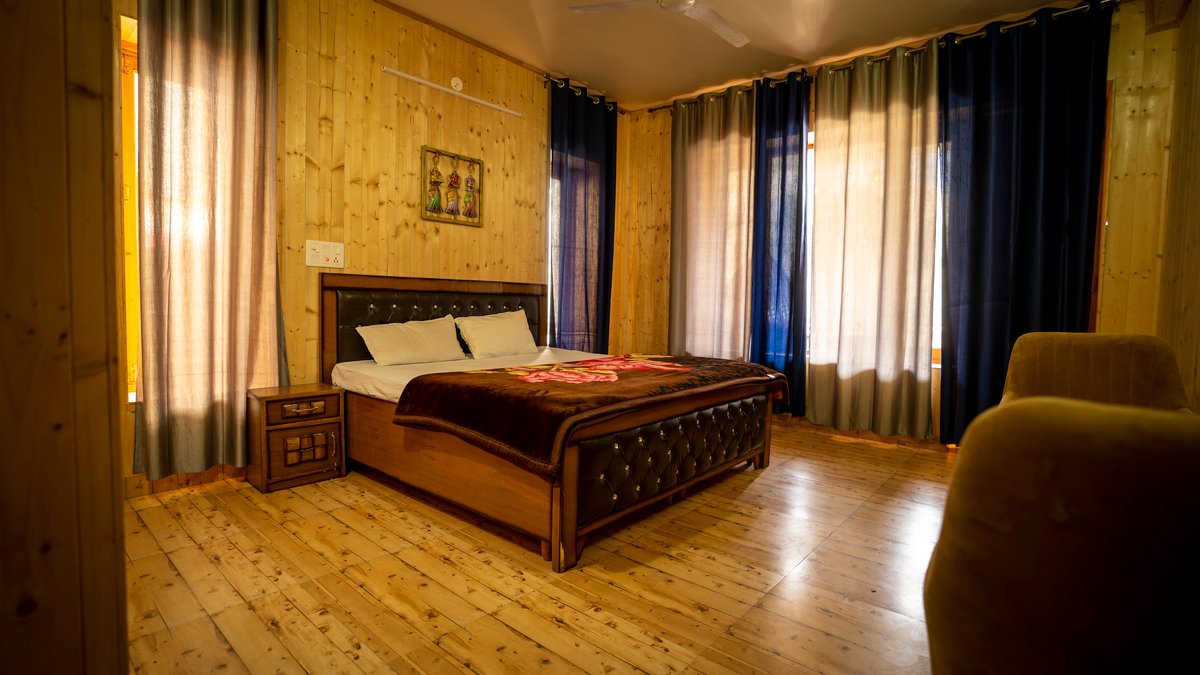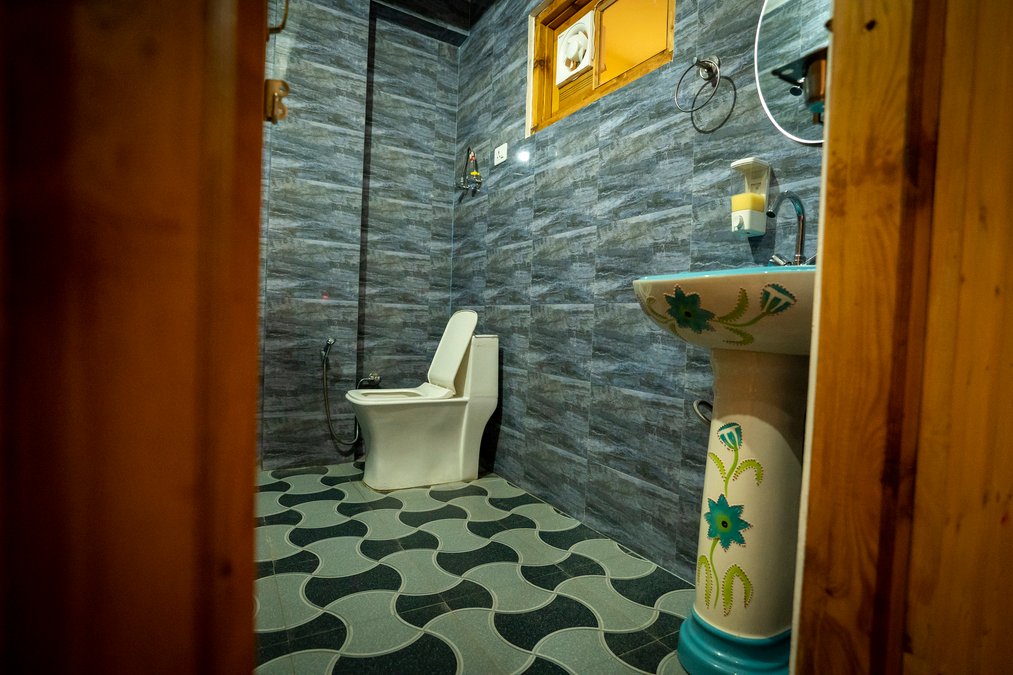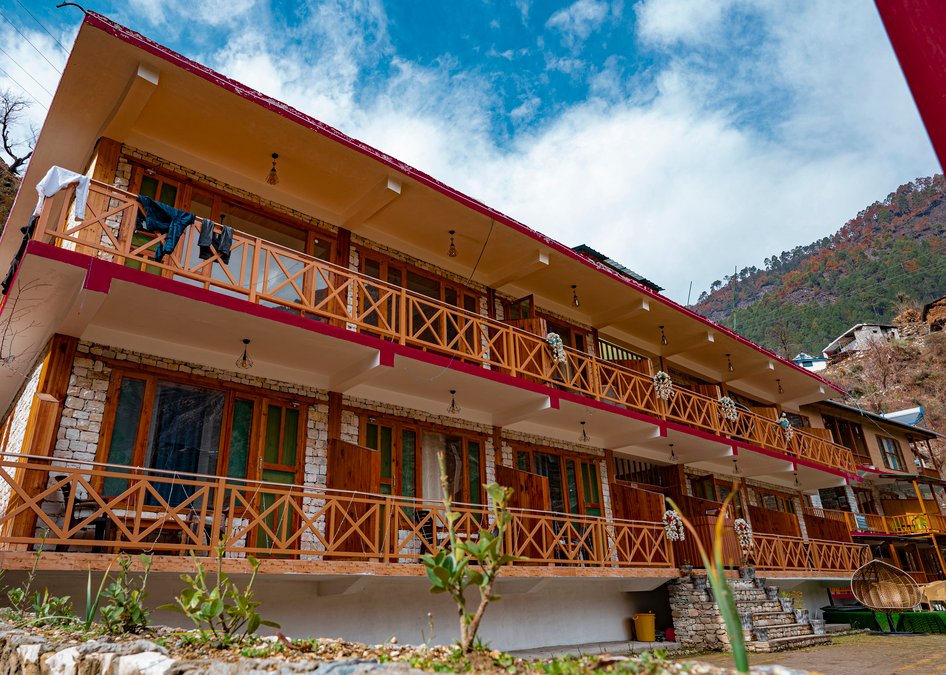 Balcony/Terrace
Barbeque
Bonfire
Electrical Sockets
Mountain view
Parking
Private Entrance
Shuttle service
Parking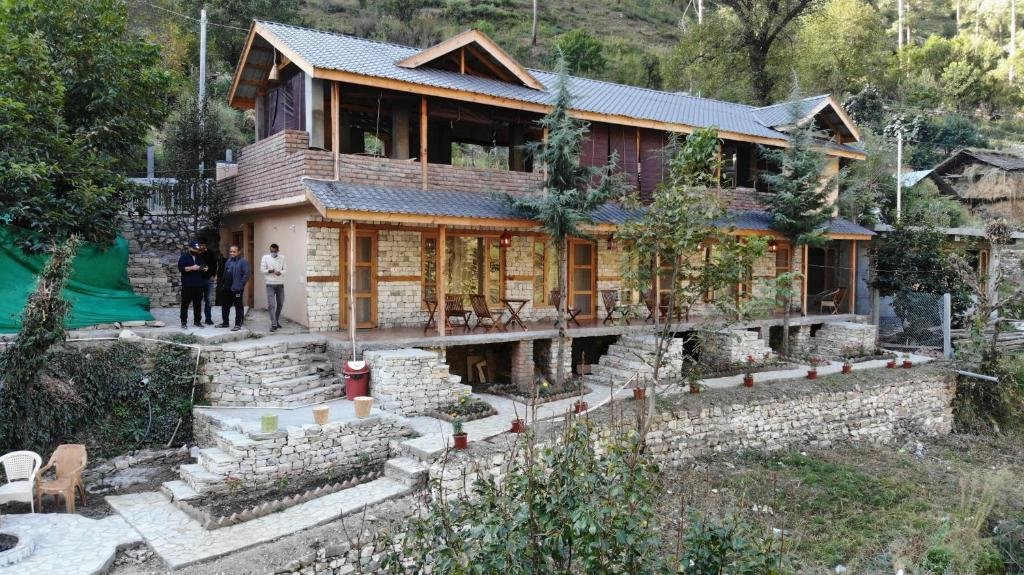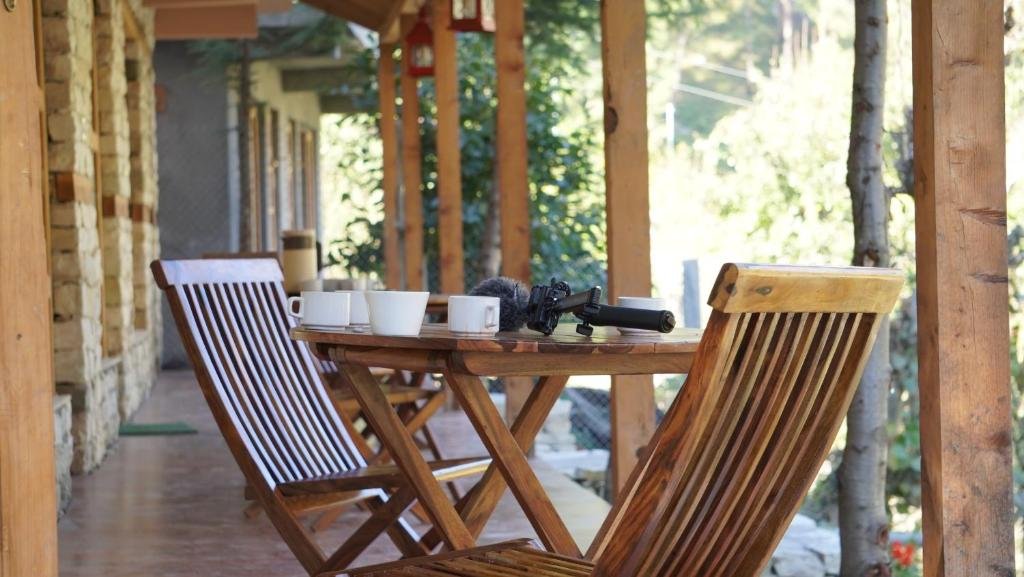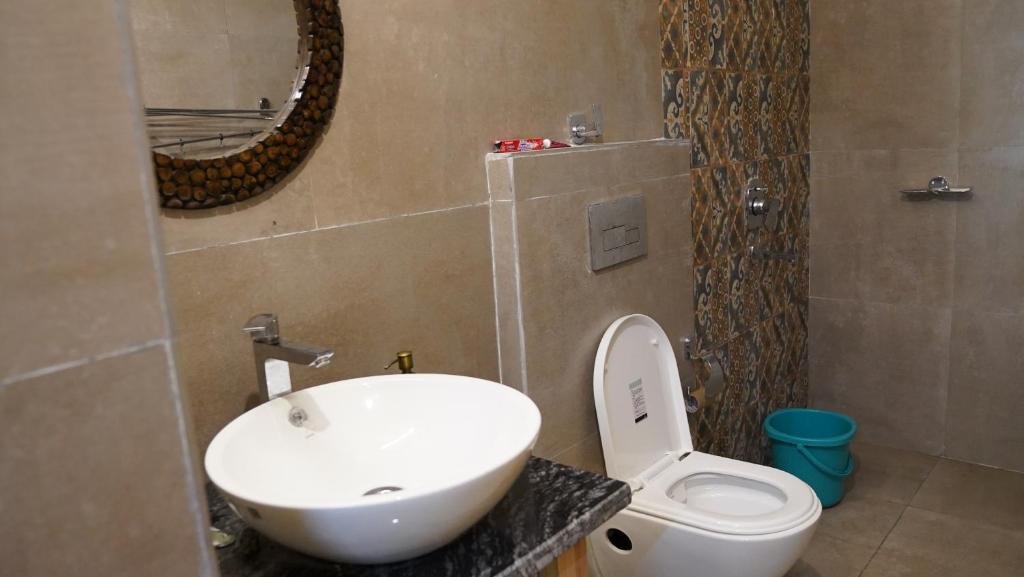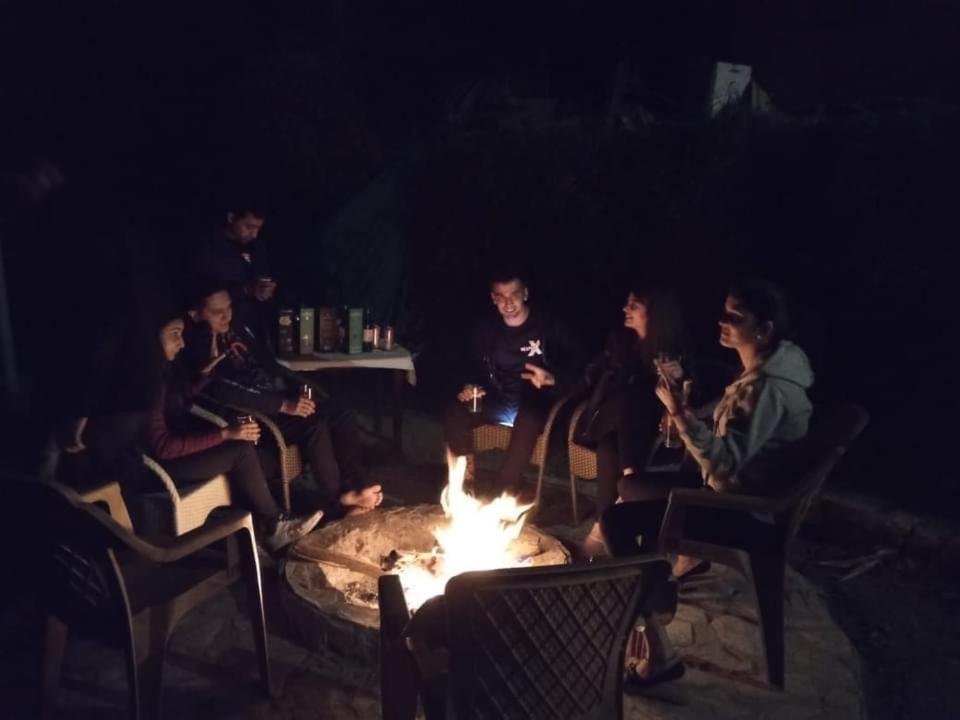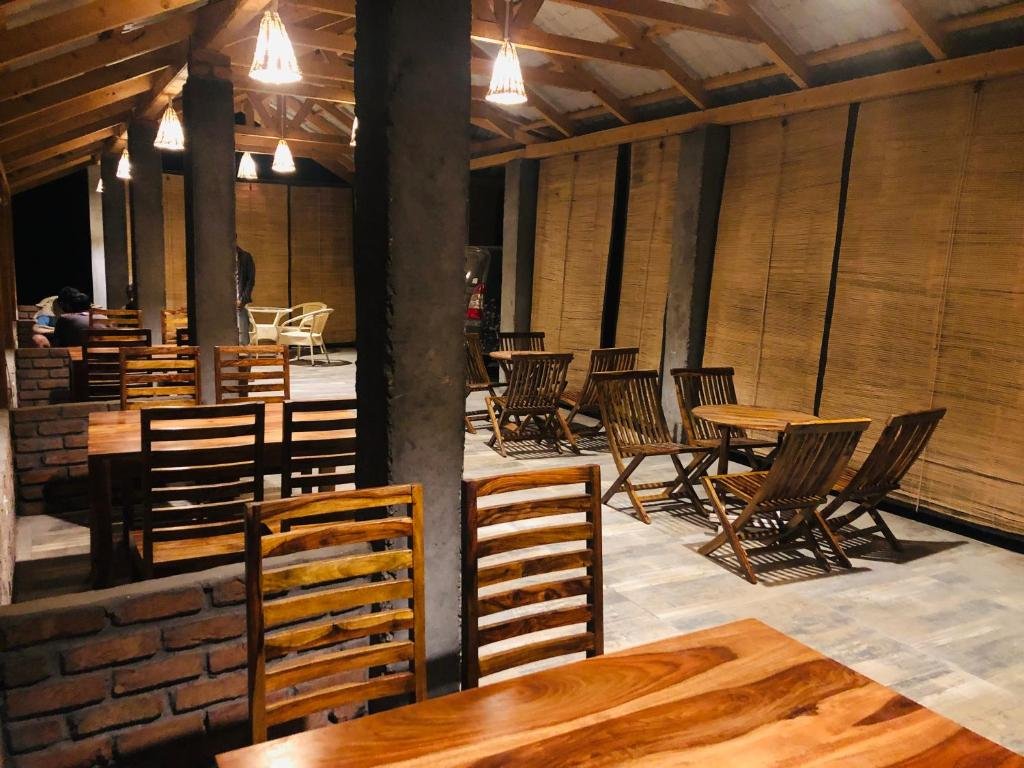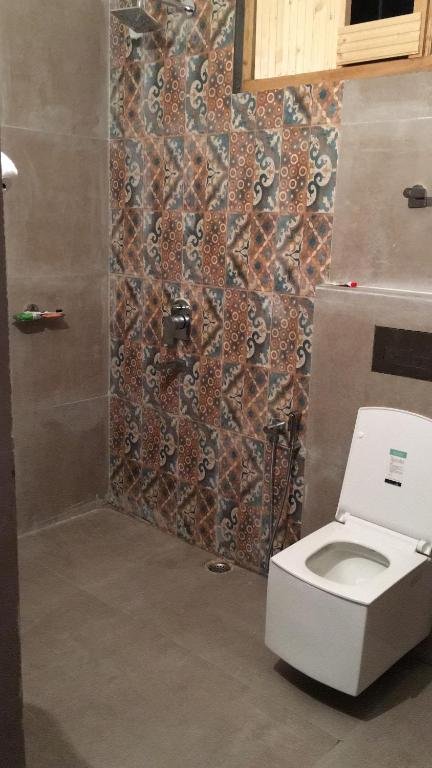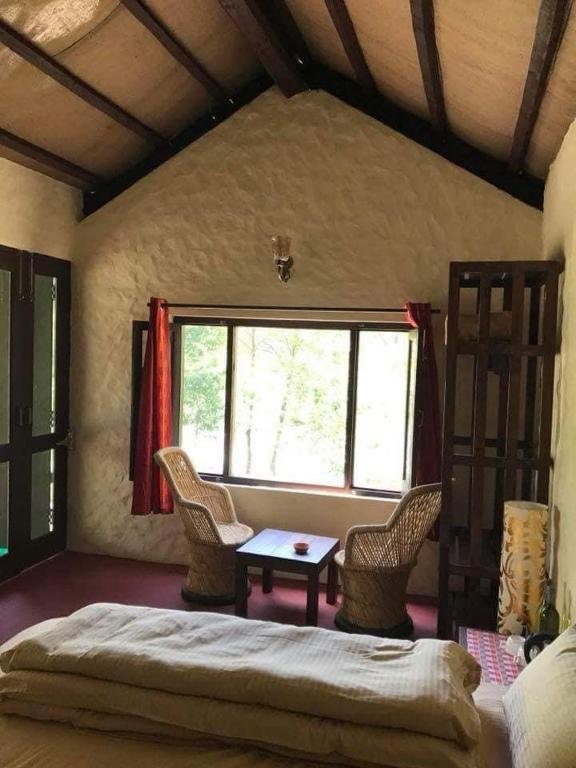 Balcony/Terrace
Barbeque
Bathroom
Bonfire
CCTV
Dining
Electrical Sockets
Family Rooms
Fire Extinguishers
Housekeeping
Indoor Games
Ironing facilities
Laundry Service
Lawn/Garden
Lounge
Luggage Assistance
Non-smoking Rooms
Packed lunch
Parking
Pets
Photocopying
Pickup/Drop
Picnic area
Power Backup
Printer
Private Entrance
Public Restrooms
Refrigerator
Room Service
Sanitizers
Tea/coffee maker in all rooms
Telephone
Torch
Tours and Treks
Verandah
WiFi
Yoga and meditation
Laundry Service

Parking

Power Backup

WiFi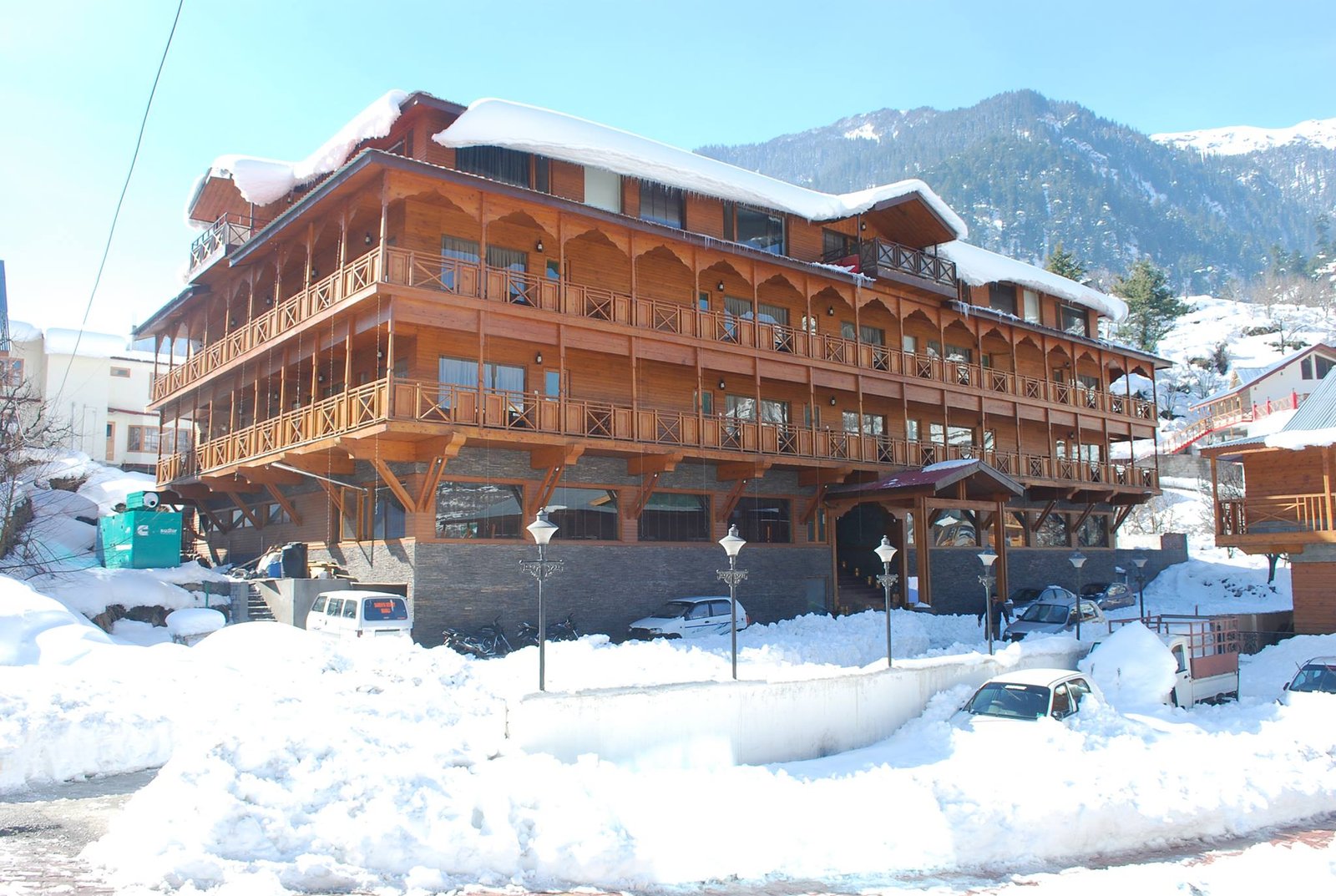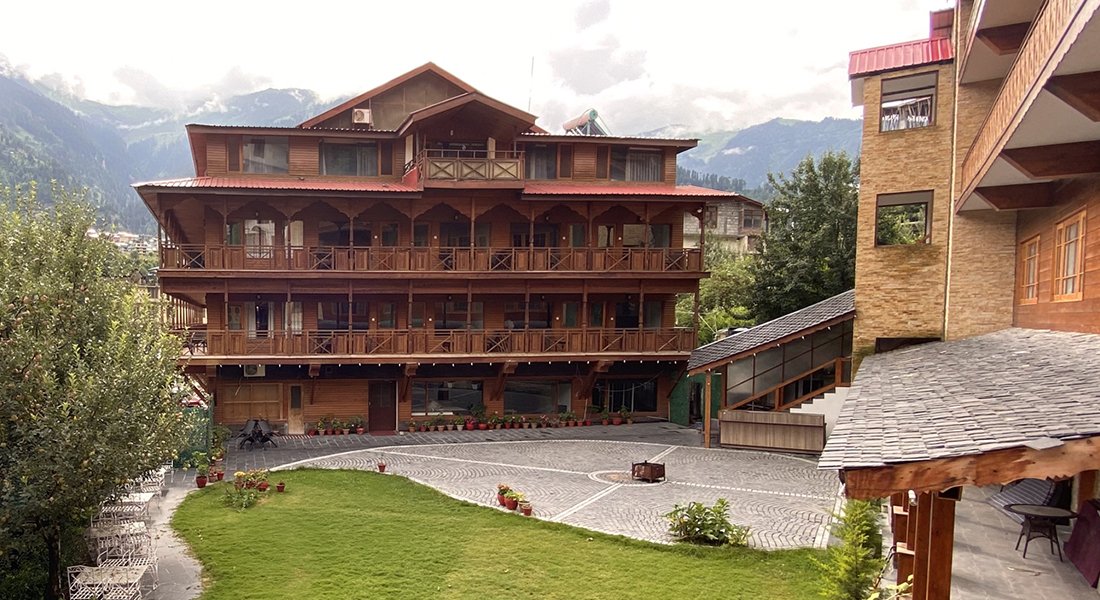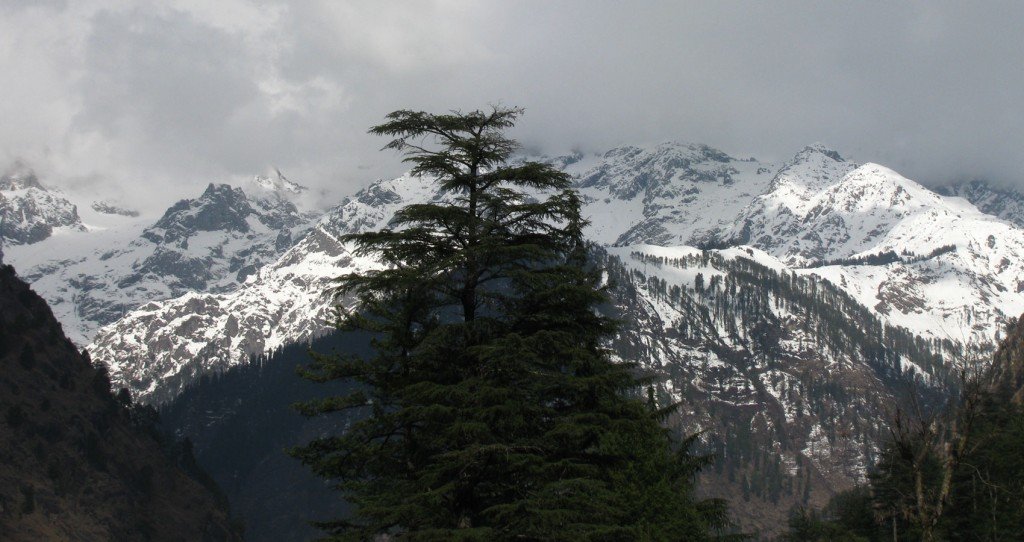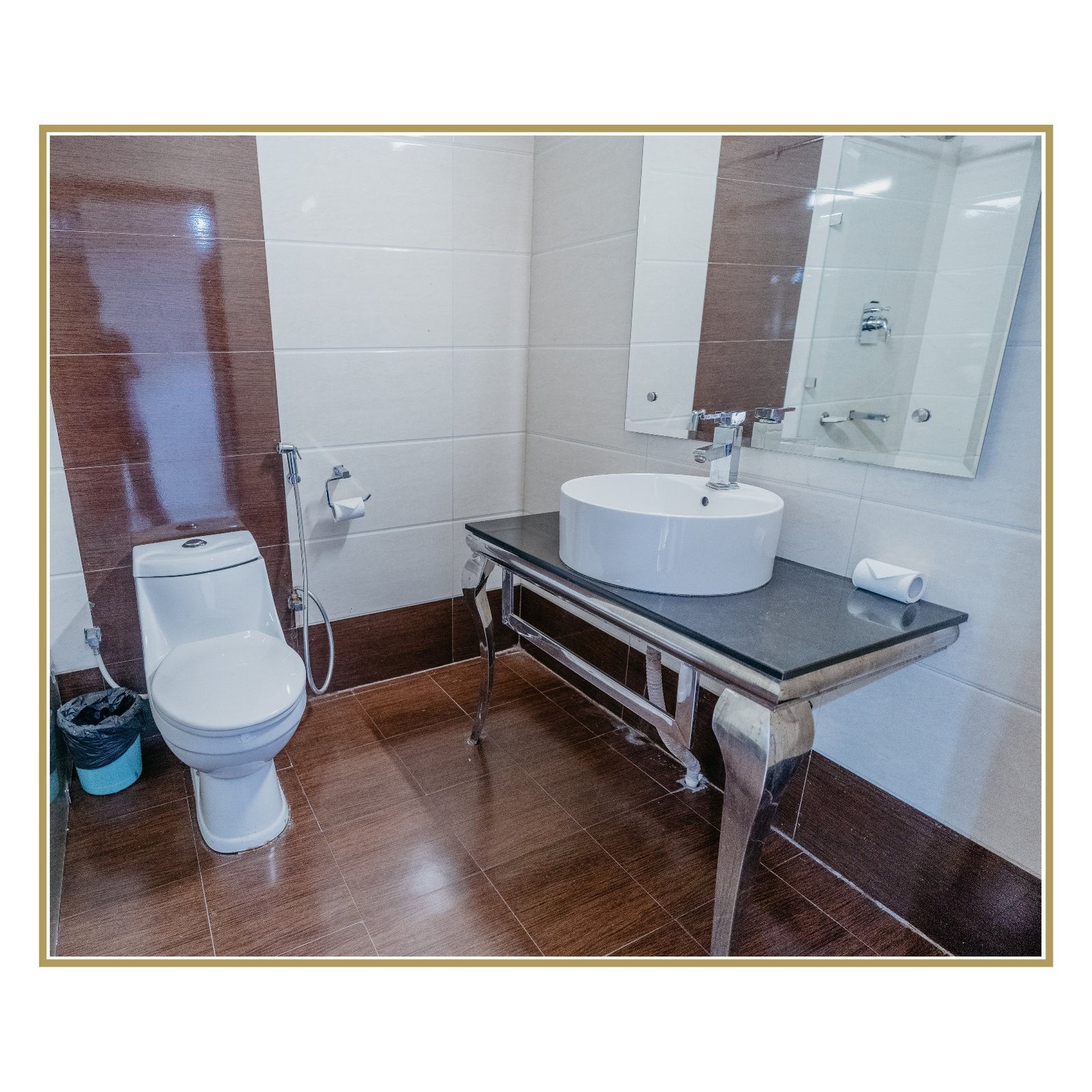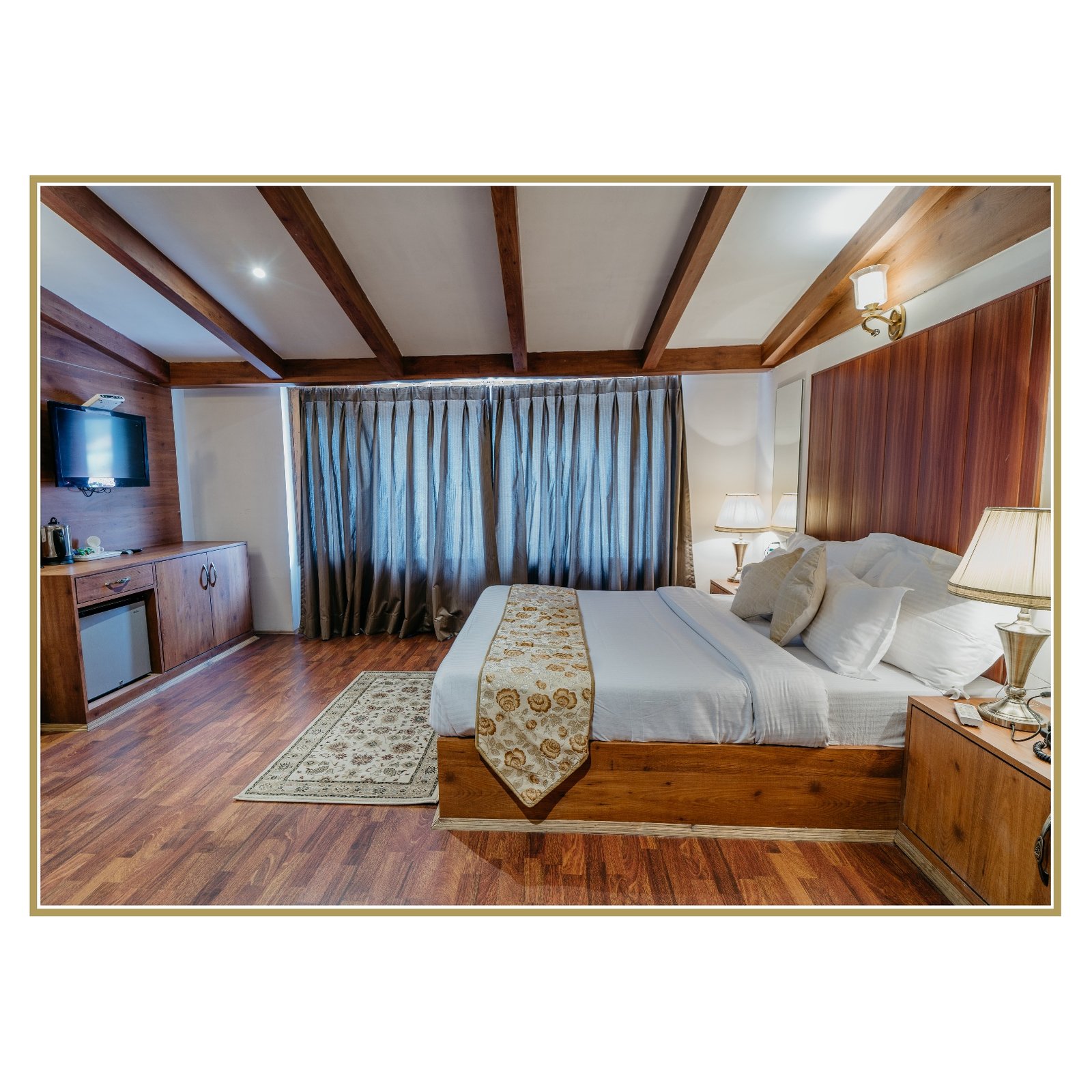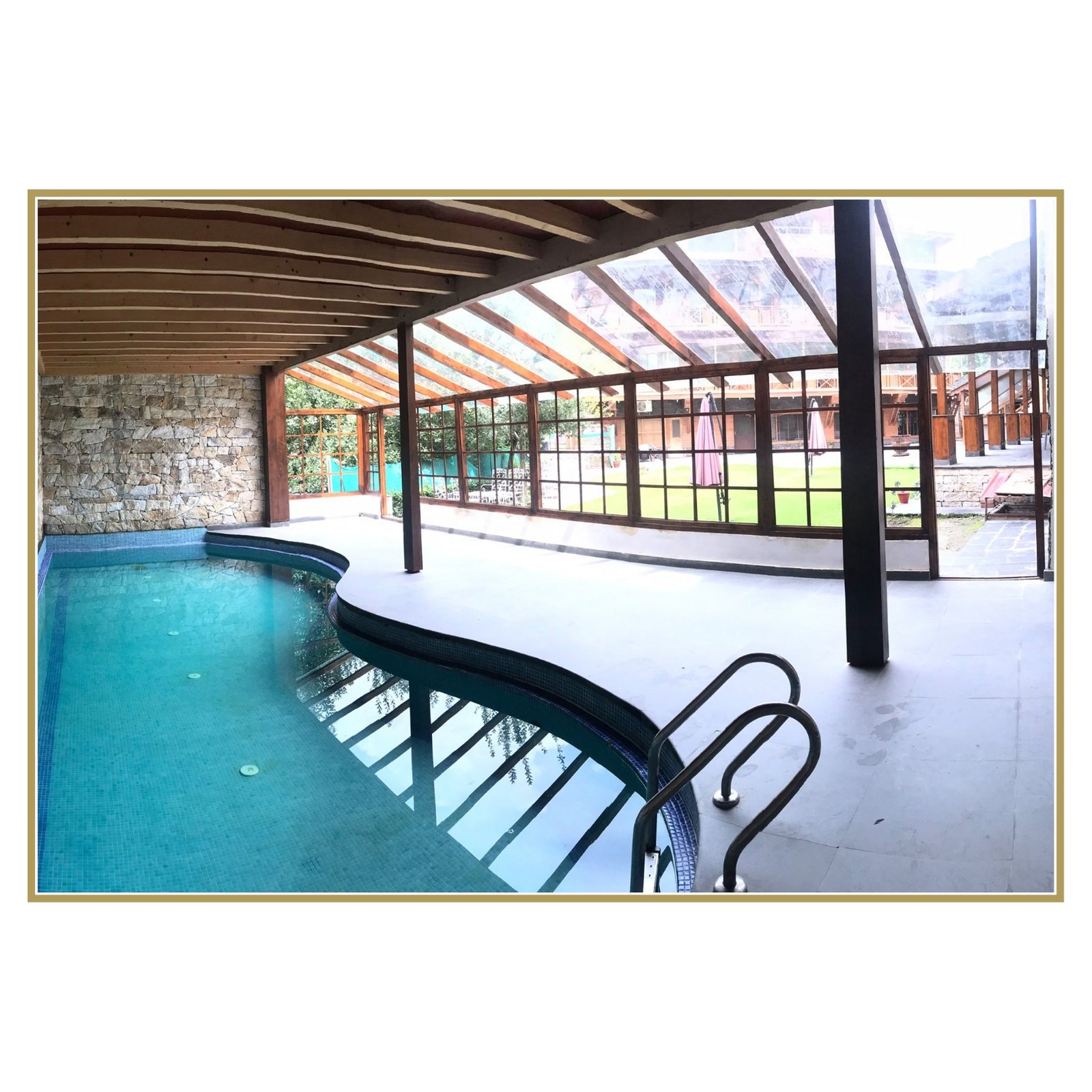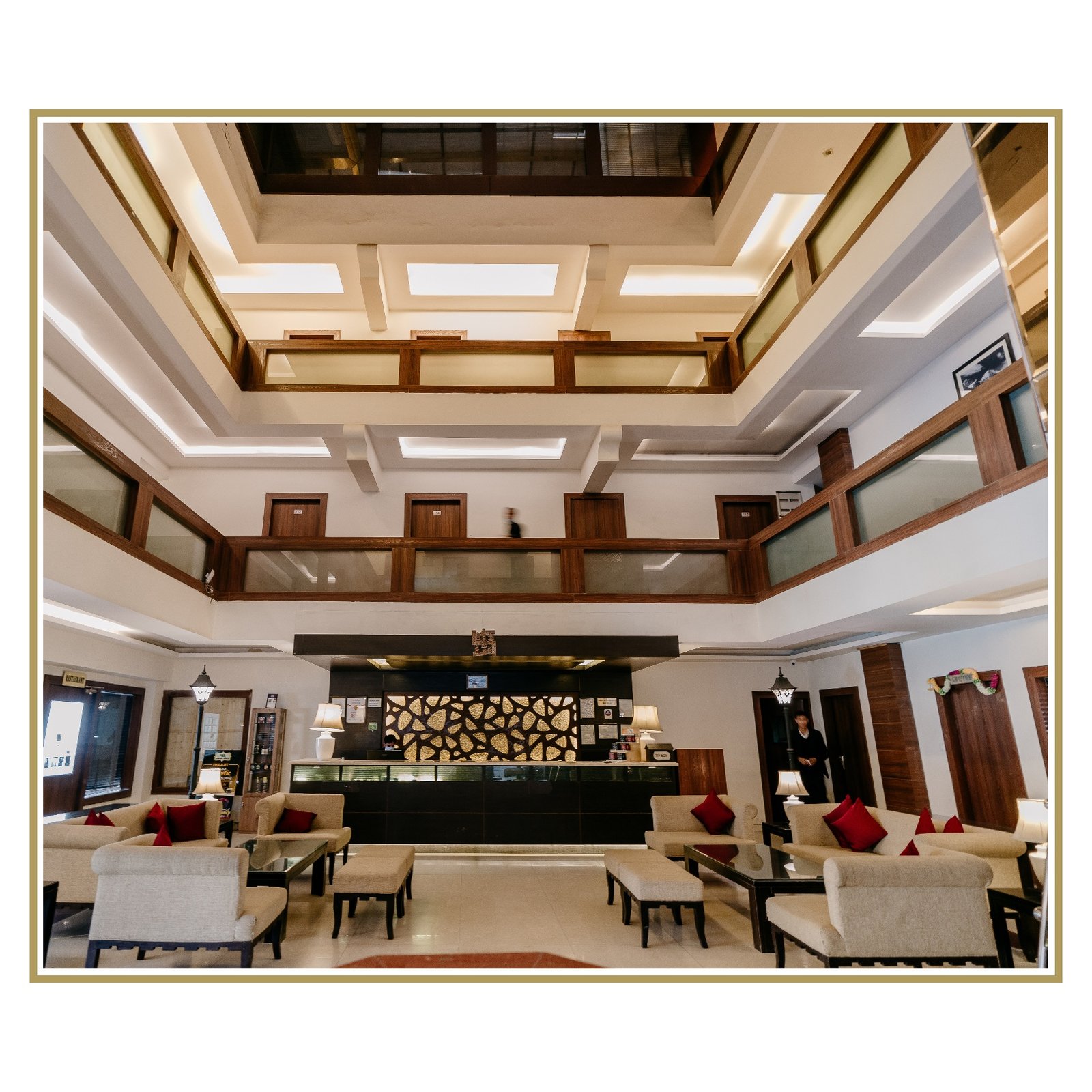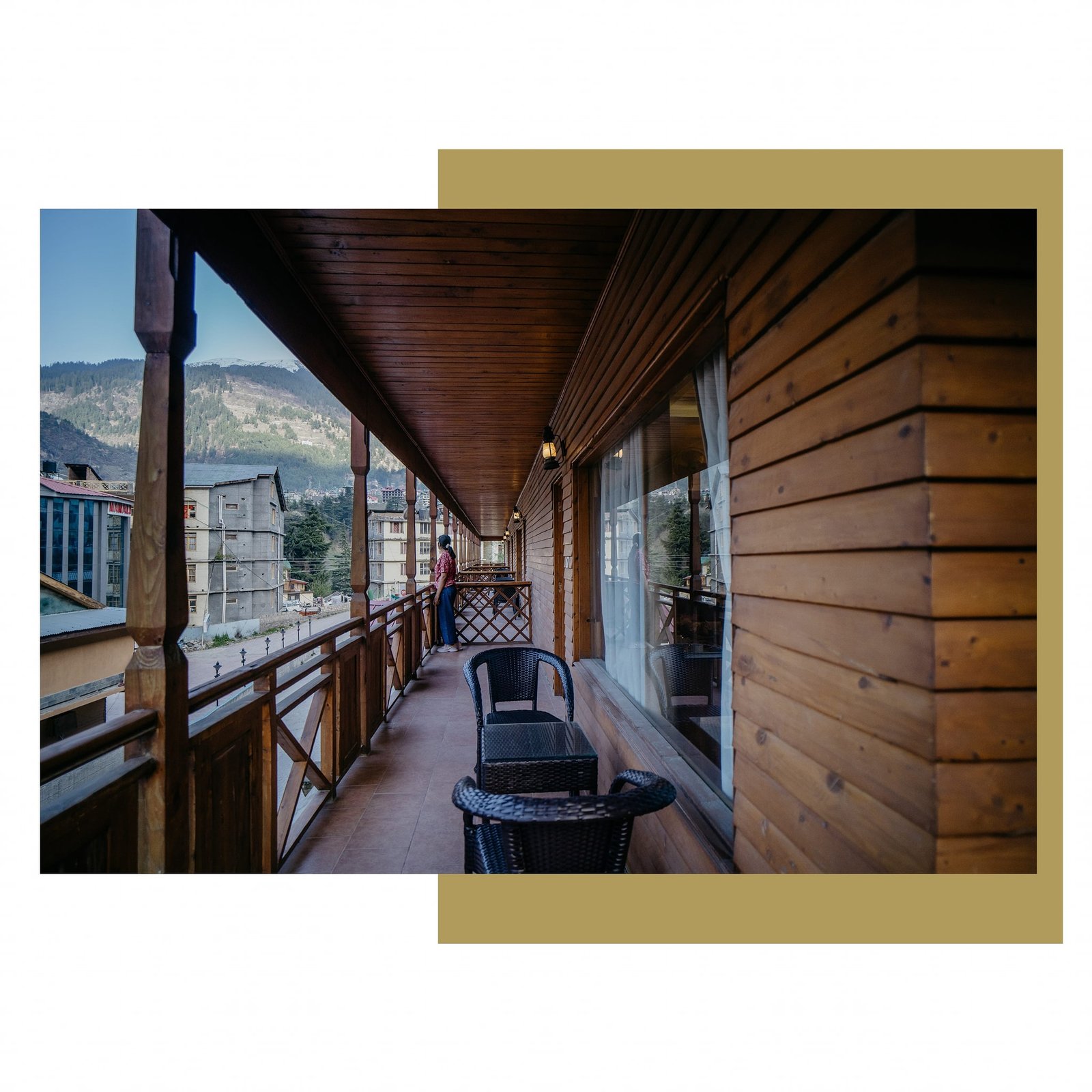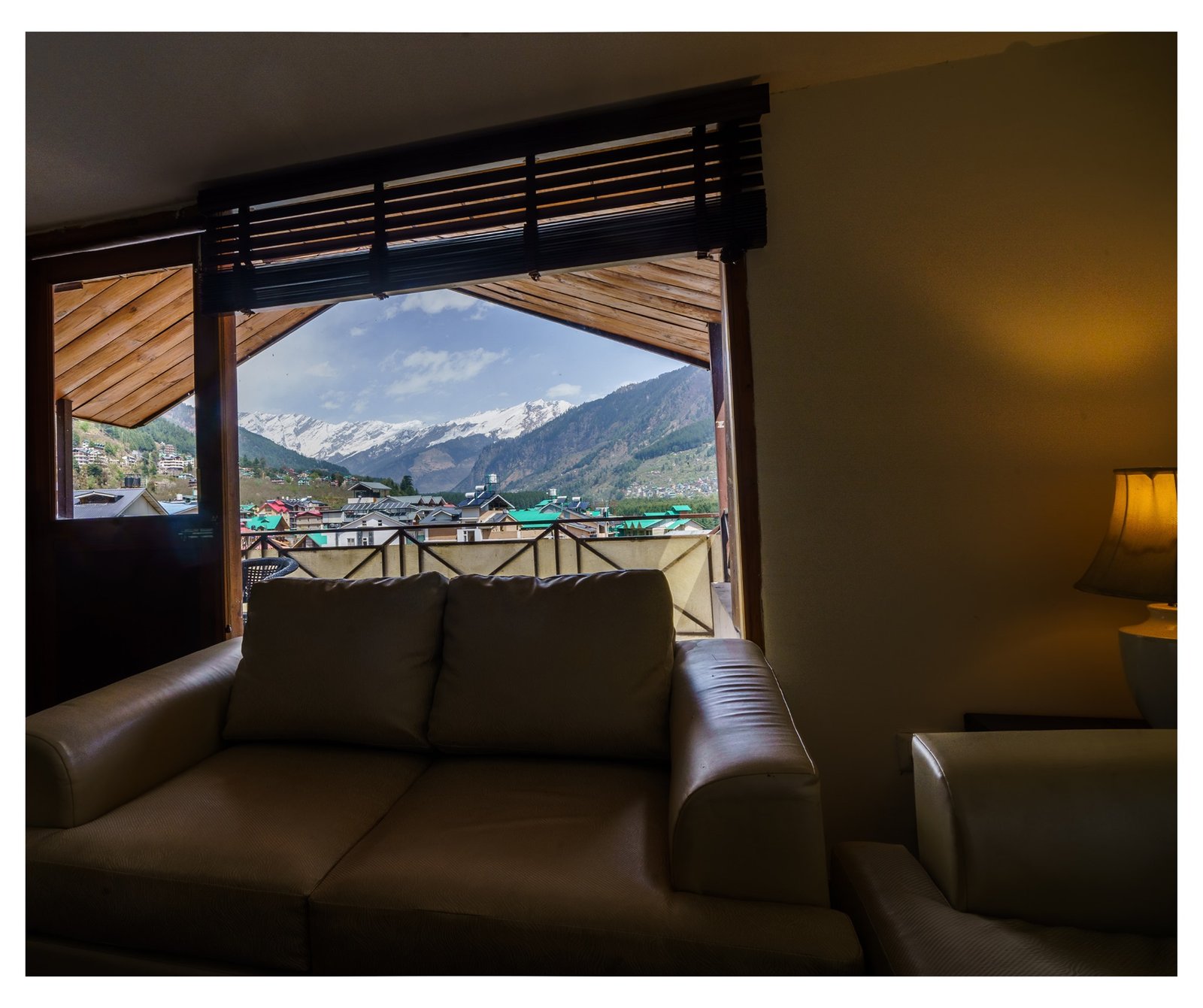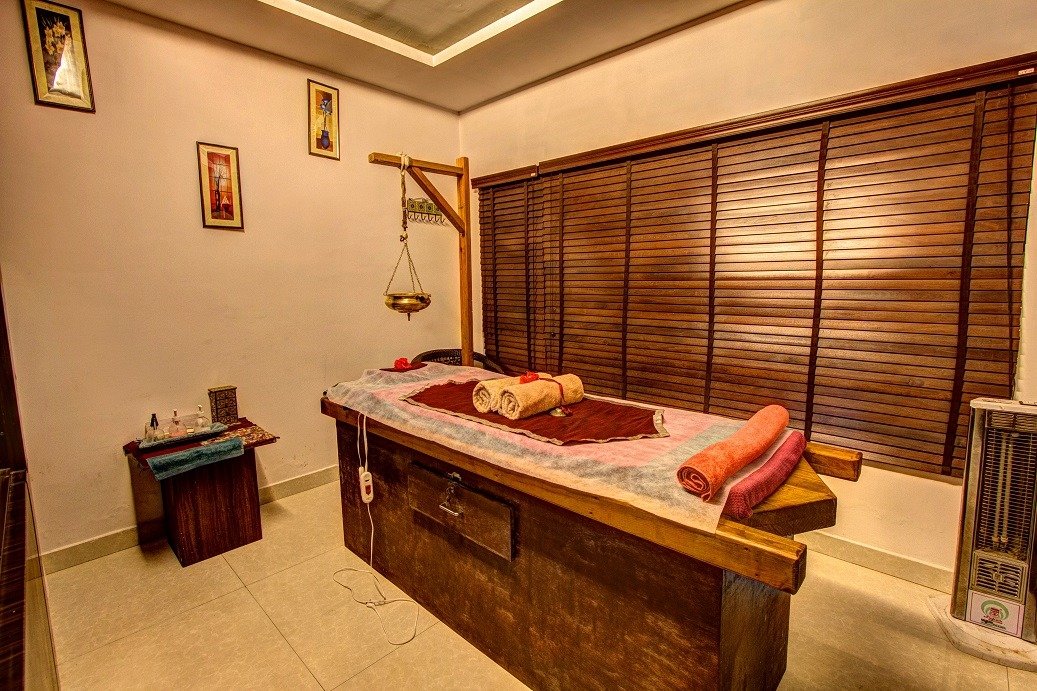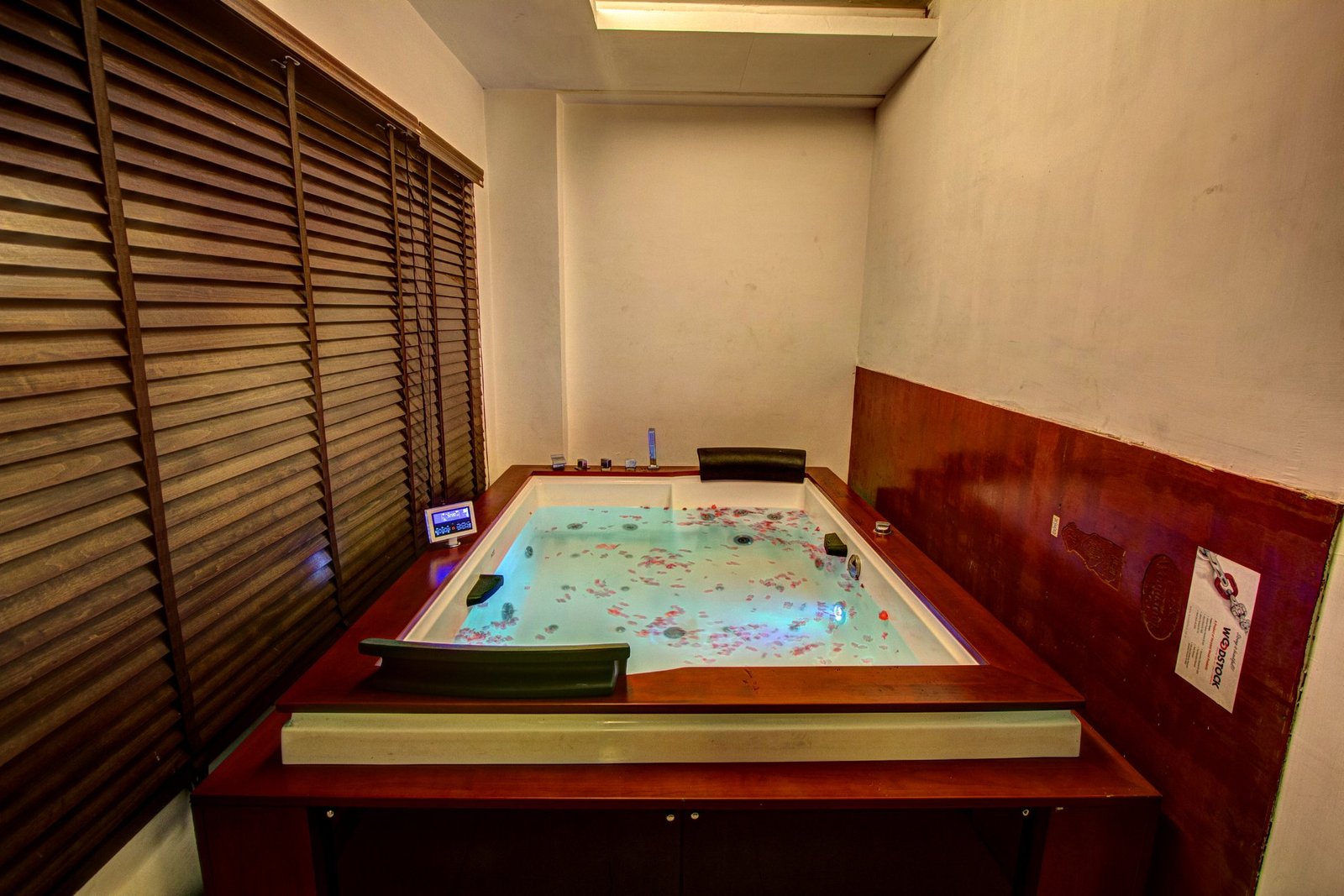 Balcony/Terrace
Barbeque
Bathroom
Beauty Services
Bellboy Service
Bonfire
Caretaker
CCTV
Dining
Dishwasher
Electrical Sockets
Fire Extinguishers
Gym
Health and wellness
Housekeeping
Indoor Games
Intercom
Ironing facilities
Jacuzzi
Kitchenette
LAN/Broadband
Laundry Service
Lawn/Garden
Luggage storage
Masks
Mountain view
Multilingual Staff
Newspaper
Non-smoking Rooms
Packed lunch
Parking
Photocopying
Pickup/Drop
Power Backup
Printer
Private Entrance
Public Restrooms
Reception
Refrigerator
Room Service
Safe
Sanitizers
Sauna
Shared Lounge/TV Area
Shower
Smoke Detector
Smoking Rooms
Sofa
Steam room
Suites
Swimming Pool
Tea/coffee maker in all rooms
Telephone
Torch
Tours and Treks
Towels
Travel counter
Umbrellas
Washing Machine
WiFi
Yoga and meditation
Laundry Service

Parking

Power Backup

WiFi
Where to stay
We bring people close to nature
We offer a range of stays in Tirthan Valley that you can book based on your preference and budget. These stays can offer you the best view of the valley with an experience that you will never forget. We have handpicked some of the best hotels in Tirthan Valley that you will surely love. Apart from hotels, you can also find resorts, cottages, homestays, and other types of properties here.
Hotel: Hotels in Tirthan Valley can be a go-to solution for anyone looking for a enjoyable travelling experience. You can book Tirthan Valley hotels to get a perfect match of tranquility, natural beauty and good service to enjoy your trip - all this in your budget and requirements.
Resorts: If you are looking for a stay that offers a great experience while keeping you close to nature, resorts in Tirthan Valley are your way to go. You can get a fulfilling experience with your money spent and enjoy the true beauty of the mountains and river, right by your balcony.   
Cottages: For those who wish to have adventure in their holidays and want to watch starry nights and sunrises, they can choose to stay in cottages in Tirthan Valley. We can assist you in finding the suitable cottages and camping sites so that you can get good services and stay close to the nature.
Homestays: Homestays in Tirthan Valley are the ideal way to explore and experience the valley. They can give a discerning traveler a chance to see the beauty of nature and how harmonious life becomes when you live in sync with it. The easy pace of life in Tirthan Valley homestays is a joy. At night, everyone would sit around the fire and enjoy their meal in peace. Staying at a homestay in Tirthan Valley would add magic to your trip that will reflect on your face even your vacation is over.
Guest houses: If you are looking a place to stay in Tirthan Valley where you can feel at home and manage things on your own, guest houses in Tirthan Valley can definitely be your choice of stay. You can get away from the busier life and relax the way you want. You can book a guest house if you are on a budget but wish to enjoy a more personalized service.