Few places stay engraved on your soul once you have visited them. One such place the Gone Fishing Cottage, located on the bank of Kalwari stream, which joins up with the Tirthan River about 500mts down the stream. It's surrounded by the eco-zone of Great Himalayan National Park, which has been declared as a UNESCO World Heritage Site. The cottage is surrounded by forests and has trails which I would recommend everyone to take a walk and explore its beauty.
Amidst acres of orchards, this cottage is owned by a lovely couple, Dimple Aunty and Uppi Uncle, who have made this little cozy paradise filled with love, for themselves and everyone. Every corner is weaved and fabricated in a way to reflect the warmth of one's own home as your stay is bound to form a lasting camaraderie with nature and the valley. You would meet 5 very cuddly and friendly dogs, then a bonfire that would be shared with strangers; whom you would later call as your 'friends'. The ambience of Gone Fishing Cottage is enhanced even more because of its aqua hued river, right outside the property, where you are free to go and take a dip or just sit upon a huge rock and admire the raw beauty of Mother Nature.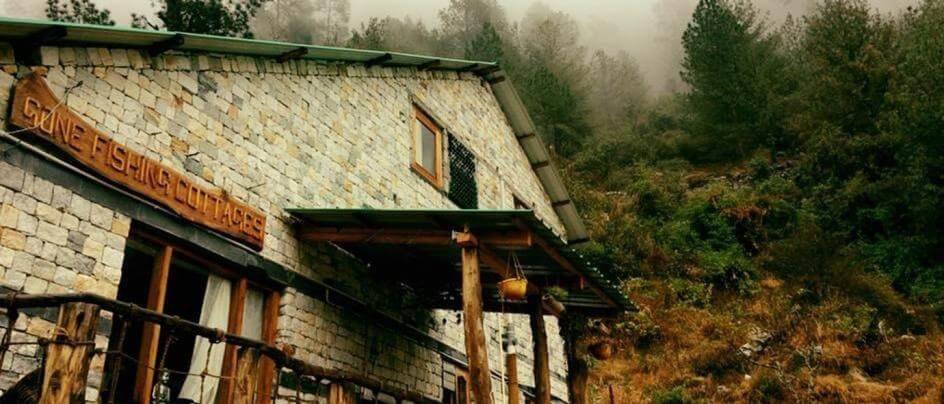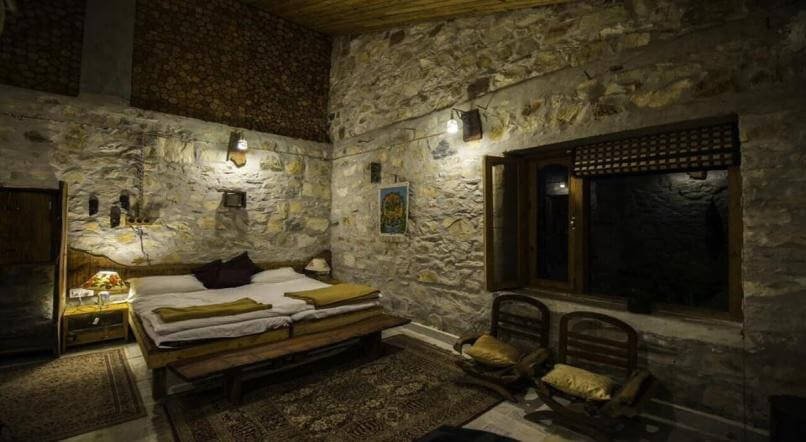 The rooms are spacious and built eco-friendly and the entire cottage has a fine balance between rustic elegance and modern amenities and comfort. Hot water is available 24/7 and every room has LCD TVs connected to Tata Sky network. It's very clean and hygienic. As, the fishing season is arriving soon, which would be from March to October, you would witness an abundance of trout fish in the cuisine. The owners of the cottage are very humble and helpful.
If you are looking for a serene, quite place tucked in the middle of nowhere, surrounded by mountains and a fresh river flowing right outside and step farming fields on one side and pine and deodar forests on the other, then, Gone Fishing is your next destination. Amazing homemade food and impeccably constructed cottage, this place has everything that a peaceful get away must have. Clean, cozy rooms with every essential that you may require.