Tirthan Valley is a quaint destination nestled in the heart of Himachal Pradesh. The freshness in the air, dense forests, gushing sound of river, and picturesque waterfalls are true bliss in Tirthan. The valley has recently started gaining popularity amongst travellers looking for peace from their daily hustle-bustle.
Visiting Tirthan Valley in winters can be an unimaginable experience for you. During winters, starting from October to early November till March, it sees extremely freezing weather and stays covered entirely with snow. You can soak in the beauty of the snow-covered mountains with a taste of freezing cold temperatures. The temperature can go to as low as 3-degrees during the winter season.
Tirthan Valley in winters
Tirthan Valley is a paradise that connects you with nature and peace. If you are planning to visit Tirthan Valley in winters, you can visit in late October and November months. Here is what you can do experience the magical valley during the trip.
If you are planning to visit Tirthan Valley in November and have the luck with you, you can experience snowfall. The entire ground will be covered with snow making everything you look filled with pure white bliss. Don't forget to take your best woollen clothes as the valley can get bone-chilling during the dark hours.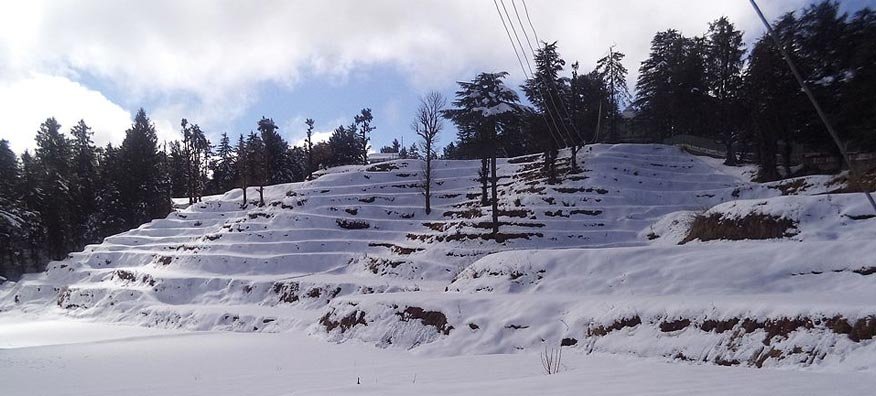 Jalori Pass is one of the first locations to receive snowfall during winters. It is a 2-hour drive from Tirthan Valley, but it gets covered heavily with snowfall and stays shut during the peak winter season. If you are lucky enough, the roads might be accessible to Jalori Pass and you will be able to enjoy the mystical beauty of Tirthan Valley in winters.
Chehni Kothi is a 45-metre-tall standing structure in Tirthan is a visual treat in winters. The tower is built years ago using indigenous Pahadi methods manifesting its fascinating architecture and history. The trek to Chehni Kothi is considered easy and it starts from Shringa Rishi Temple.
If low temperatures don't bother you, you can also enjoy skiing, sledging, and other snow games during your visit to Tirthan Valley in November. Making snowman and throwing snowballs at each other can be fun way to enjoy the beautiful snow of the valley.
Setting up a bonfire with your friends around talking and making memories can be the right way to enjoy Tirthan Valley and its magical winter.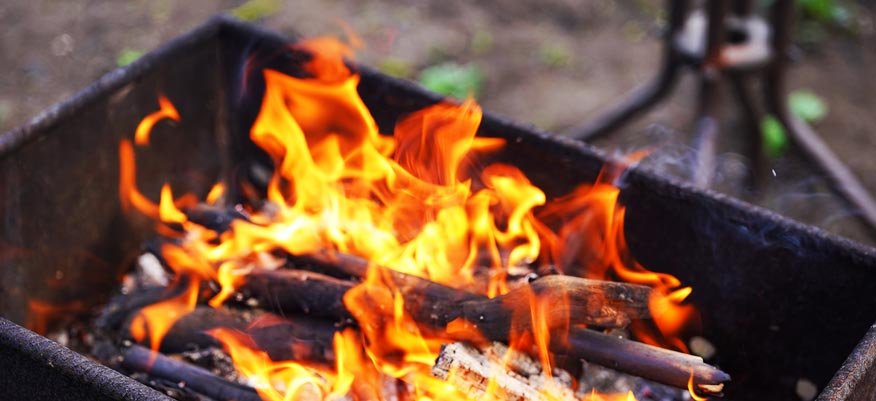 How to visit Tirthan Valley in winters
During the winter season (December to March), Jalori Pass stays close so you cannot take this route to visit Tirthan Valley in winters.
By air: Bhuntar is the closest airport to Tirthan Valley and connected to Delhi and Chandigarh with daily flights. After arriving to Bhuntar airport, you can take a direct cab to Tirthan Valley.
By road: The primary routes to visit the valley are from Manali via Chandigarh and from Shimla via Jalori Pass. However, there are chances that these routes will be closed due to heavy snowfall. You can take the Sundar Nagar route via Mandi to reach Tirthan Valley from December to March. This is the only route you can take if you are planning to visit Tirthan during the peak winter season.
Tirthan Valley in winters can be a unique experience if snowfall and the freezing temperatures excite you. If you are planning to visit, here are a few hotels in Tirthan Valley you can book during the stay.