Himachal Pradesh has many destinations that a lot of tourists and adventure lovers admire. As the summer months have arrived, these places will be filled with travellers in no time. However, there are some people who like to take roads less travelled. They want to sit in peace and enjoy the view of mountains without worrying about network or any other modern amenities.
If you are one of them, Shoja or Sohja in Himachal Pradesh can be the perfect destination for you this summer. It is one of the offbeat places in Himachal that you can visit with your family and friends. Shoja Himachal has many beautiful spots can captivate your eyes.
Let us learn more about the village here and know various places to visit in Shoja to make your trip worthwhile.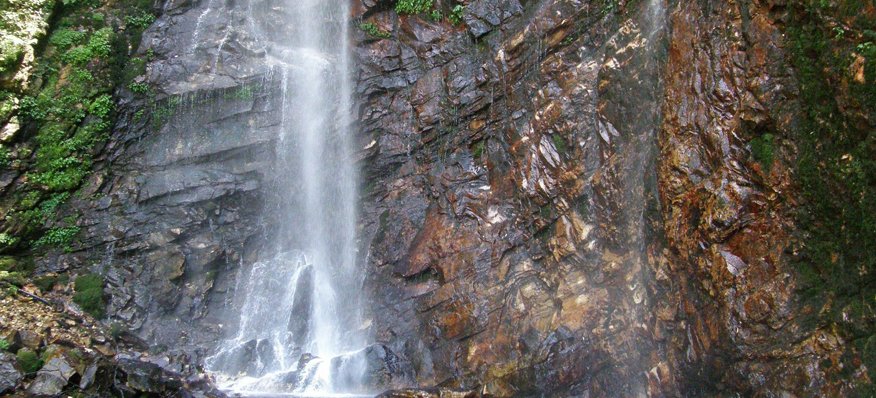 Why to visit Shoja Himachal this summer?
The view – Shoja village offers an incredible view of sloping mountains covered with dense forests. You can just sit in your hotel room balcony and just gaze how beautiful nature can be.
Secluded and unexplored – Shoja is one of many villages near Tirthan Valley which experience less footfall. Not many of the travellers are aware of this gorgeous village. So, if you are looking to spend some peaceful time with your partner, you should check out this village.
Budget-friendly – Shoja Himachal is gorgeous yet budget-friendly spot you can explore with your family and friends. You can find affordable stay options in Shoja offering good food, facilities, and an awesome view.
Adventure – Summer is the perfect time for adventure activities like trekking and hiking as well as bird watching.
Places to visit in Shoja
Shoja village is blessed with exceptional Himachali beauty and perfect for long walks, bird watching and an adventurous experience.
Tattapani
If you are in Shoja, you cannot afford to miss Tattapani. It is one of the best places to visit in Shoja and just a quick drive away on banks of Sutlej River. As the name suggests, the village is highly popular for its hot springs as well as sports like river rafting, zorbing, and paragliding. Locals believe that the water has medicinal properties and can cure stress, body pain, and skin diseases. There is also a must-visit spot called Shiva's cave, found 3.5 kms away from the centre. Locals can tell you about many stories related to the caves.
Jalori Pass
Jalori Pass is the highest motorable pass in the region, situated just 5 km away from Shoja. It offers unparalleled views of the surrounding mountain ranges. You are going to love the drive to Jalori Pass through dense green pine forest and snow-capped mountains.
Gushaini and Sharchi
Once you are done with Shoja, you can travel to nearby villages including Gushaini and Sharchi. These villages are situated around 30 kms away from Shoja. You can enjoy the enchanting view of the villages as well as the magnificent journey.
Best time to visit and how to reach Shoja village
The best time to visit Shoja village is from April to June when the weather is enjoyable. You can enjoy bird watching and trekking during this time. However, if you are fond of snow, you can visit Shoja Himachal from September to October. The village looks gorgeous covered under thick sheets of snow.
You can reach Shoja by taking a bus to Aut or Mandi. From there, you can easily hire a taxi to reach Shoja. The roads near Banjar village to Shoja can give you a bumpy ride due to stones and potholes.
If you are travelling by train, you need to reach Kalka or Joginder Nagar Railway Station to reach Shimla. When you reach Shimla, you can hire a cab to reach Shoja.
If you are planning a trip to Shoja, we can help you with hotel bookings. Reach us out on WhatsApp and we can suggest the best stays in Shoja based on your budget and requirements.